Marine saves California crash victim trapped in overturned car
by
J.P. Lawrence
Stars and Stripes
December 28, 2021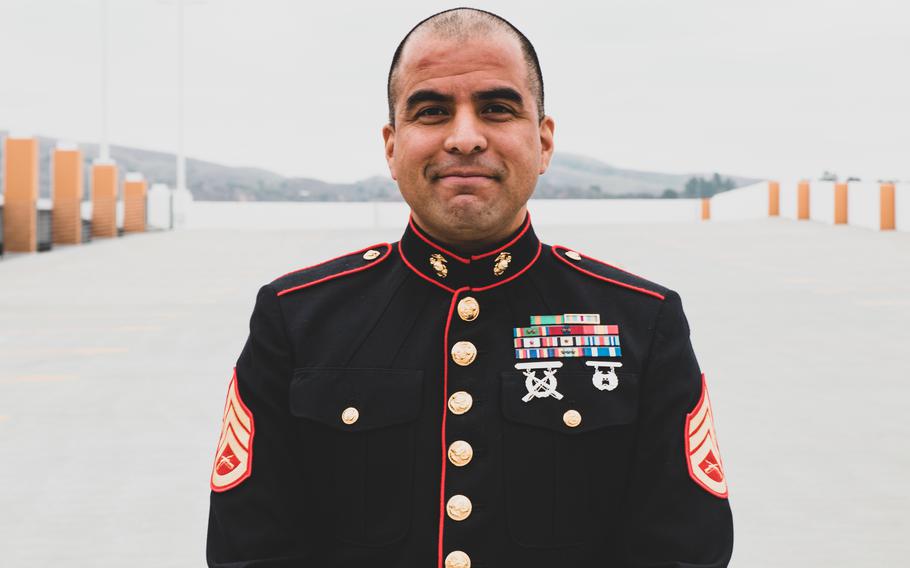 A barefoot Marine rescued a crash victim by kicking out the windshield of the man's car, which was overturned in the middle of a highway in Orange County, Calif. 
Staff Sgt. Joseph Maldonado, a recruiter, was on his way to work in Fullerton on Dec. 6 when he came across a three-car pileup, according to a Marine Corps statement issued Monday. 
Maldonado had his windows rolled down and heard a man calling for help from an overturned red Mercedes, it said. According to the statement, the man was having a diabetic seizure.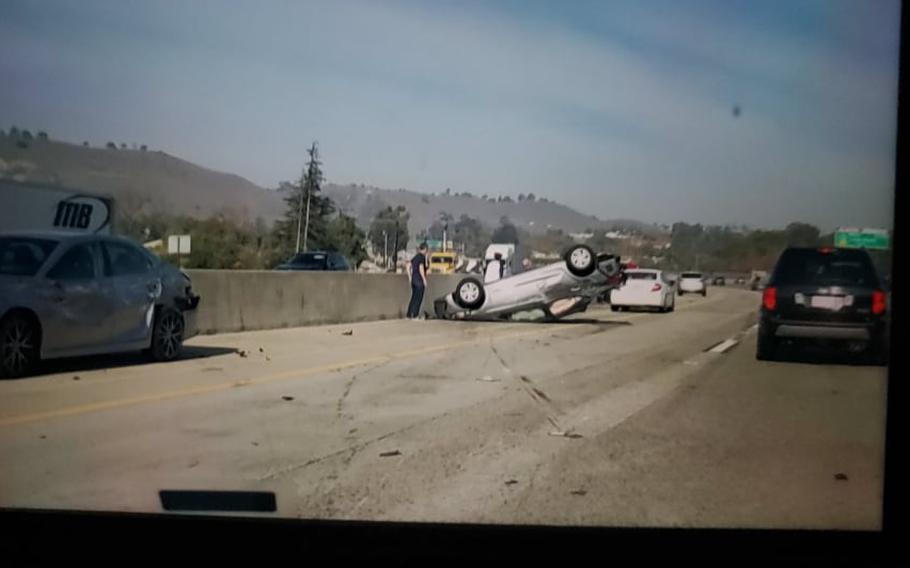 "Us Marines always run to the call of help," Maldonado said in a Facebook message Tuesday.
Maldonado borrowed a knife from a bystander and crawled into the car to cut the trapped man out of his seat belt. The Marine had been wearing flip-flops while driving, and he used his bare feet to break the front windshield in an attempt to free the man, the statement said. 
But Maldonado realized it would be too hazardous to pull the crash victim out through the windshield, so he asked bystanders to help pull him through the driver's side door.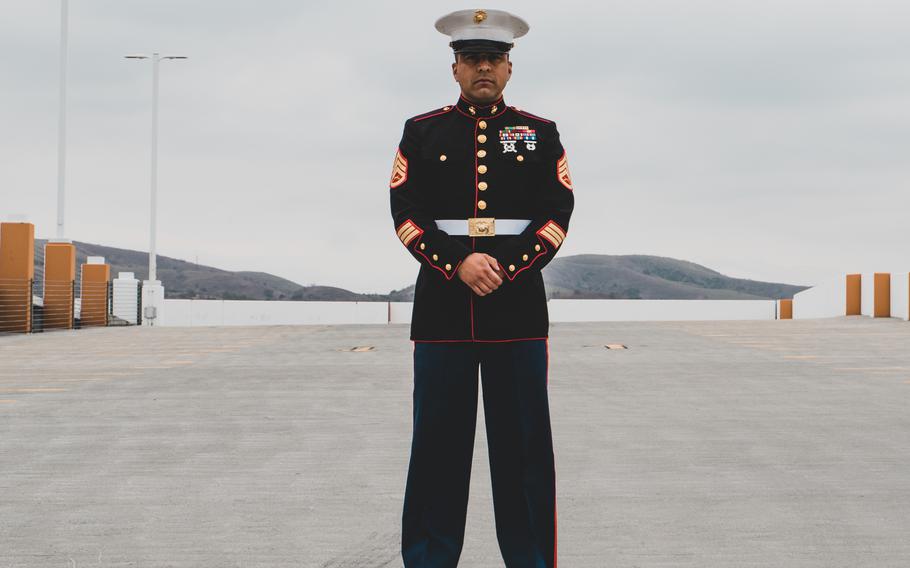 "I told him, 'Hey, I'm going to use my body and get you out of here,'" Maldonado said, according to the Marines' statement. 
After the rescue, Maldonado retrieved the man's personal belongings, which included insulin and diabetes medication. He told police officers at the scene that the man may be in the middle of a diabetic seizure.  
Based on that information, police gave the man medication to keep him stable, the statement said.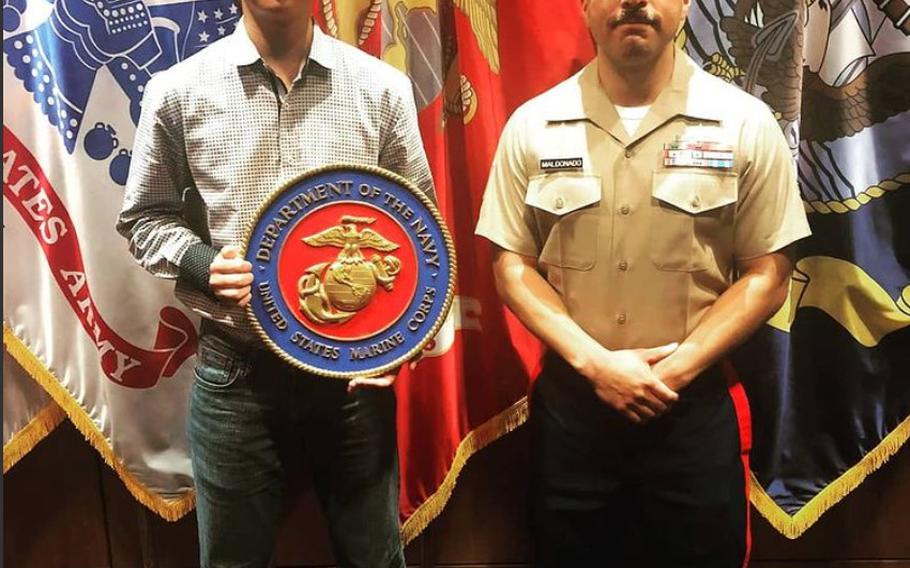 At least one other person involved in the collision was injured, Maldonado said Tuesday.
"I saw where I could help and simply did something about it," he was quoted as saying in the Marines' statement. 
However, service members' rescue efforts after traffic accidents haven't always ended so favorably.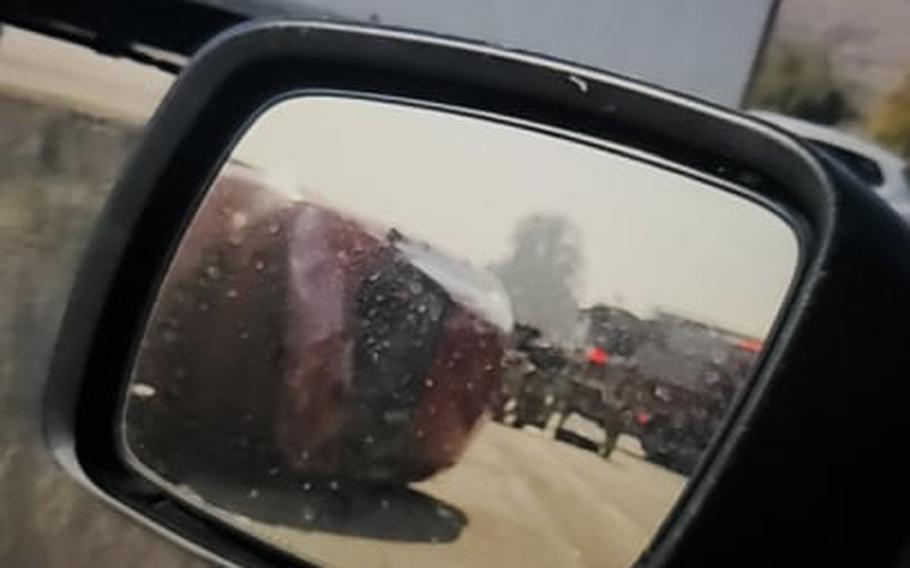 The outcome for a 20-year-old Marine who tried to be a Good Samaritan on a California freeway in early December shows the inherent danger of what Maldonado did.
That Marine died after being struck by a vehicle while rendering help in a crash near Marine Corps Base Camp Pendleton, the Los Angeles Times reported.  
---
---
---
---