Deep dive into causes of military spouse unemployment included in 2022 NDAA
by
Rose L. Thayer
Stars and Stripes
December 28, 2021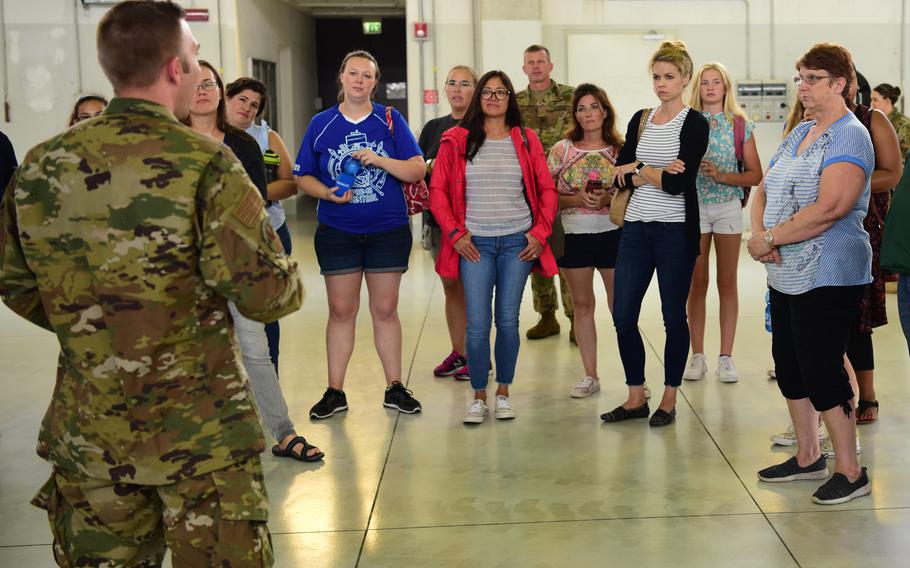 The Defense Department will begin an in-depth study into military spouse employment next year, which advocates say can help explain why the population's unemployment rate has sat at about 22% for the past decade.
The study was included in the 2022 National Defense Authorization Act, which President Joe Biden signed into law on Monday, and will be the first comprehensive review of the subject in several years, said Sue Hoppin, founder and president of the National Military Spouse Network, an organization that supports spouses' professional and personal development.
She has been a longtime advocate for research of this kind, because uncovering the root causes of unemployment can help build more effective programs, she said.
In fiscal year 2021, the Pentagon directed $65.9 million toward spouse employment programs, which range from career counselors and workshops to developing partnerships with private companies to helping develop state partnerships that ease state licensing requirements for certain careers.
"We look forward to continuing our work with [Defense Department] to encourage military spouse participation in the study and ensure that the resulting policy recommendations reflect the needs of today's military families," Hoppin said.
The Pentagon must provide the study to Congress within one year, along with any policy change recommendations.
The new law calls on the Pentagon to study employment barriers by looking at three specific areas: military spouses who are currently employed and if they have children, those spouses who are underemployed and whether their military connection is the cause of that, and if spouses have experienced discrimination by civilian employers because of their military affiliation.
The study also will look at other barriers to military spouse employment, including state licensure requirements, childcare availability, broadband access, job availability in military communities and housing access.
"We applaud the United States Congress for their hard work in championing this new study and taking this important step in supporting our military spouses," said Kathy Roth-Douquet, CEO and board president of Blue Star Families, a military family advocacy nonprofit. "Our mission is not only to provide resources and support directly to military families, but to make sure their voices are heard and concrete actions are taken by decision makers."
Members who advocated for including the study in the NDAA were Sens. Raphael Warnock, D-Ga., and Marsha Blackburn, R-Tenn., and Rep. Marilyn Strickland, D-Wash.
"As the daughter of a veteran, I know that when a person answers the call to serve, their entire family steps up with them in service and sacrifice," Strickland said in a statement. "For military spouses, that sacrifice shouldn't mean facing discrimination in the workforce and losing job opportunities as a result."
---
---
---
---