President Biden signs 2022 defense policy bill into law
By
Stars and Stripes
December 27, 2021
---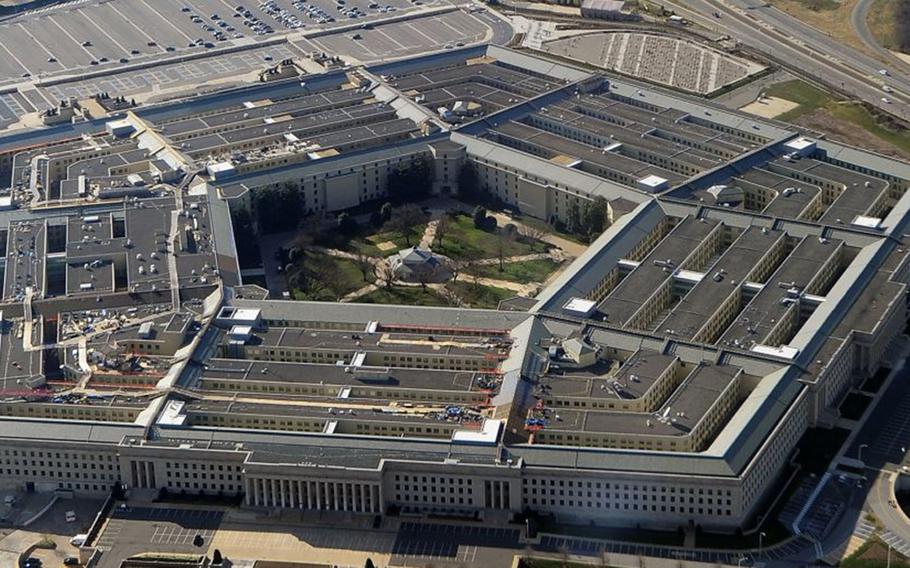 President Joe Biden signed into law Monday the $768 billion defense policy bill that includes a pay raise for troops, reforms of the military justice system and billions to spend on research and development deemed critical for the U.S. military to remain competitive with Russia and China.
The 2022 National Defense Authorization Act, which sets policy and priorities for the Defense Department and includes some funding for the Department of Energy, passed through Congress earlier this month with bipartisan support from 363 members of the U.S. House of Representatives and 88 senators.
"It addresses a broad range of pressing issues, from strategic competition with China and Russia, to disruptive technologies like hypersonics, AI and quantum computing," Sen. Jack Reed, D-R.I., chairman of the Senate Armed Services Committee, said in a statement. "It provides our forces with the resources and support they need to defend our nation, makes historic reforms to help improve the lives of our service members, and takes important steps to care for their families."
After signing the bill, known as the NDAA, Biden released a statement thanking the committee's leadership, as well as the House Armed Services Committee leadership, for their work on the annual legislation.
Next, Congress will need to pass an appropriations bill, which will pave the way for the spending authorized in the NDAA. Sen. Patrick Leahy, D-Vt., chairman of the Senate Appropriations Committee, has warned that operating under a continuing resolution, which keeps spending at the previous year's levels, would compromise $35 billion from the NDAA.
"We can all stand up here on the Senate floor and back at home, declaring our unwavering support for our troops and their families, and claiming to support a strong national defense, but until we put our money where our mouth is and provide the funding we say we support, those words ring hollow," Leahy said in a statement.
The NDAA includes $740 billion for the Pentagon budget — about $24 billion more than Biden's administration requested. Of that, an unprecedented $117.8 billion goes toward Pentagon research, development, testing and evaluation in new technologies, which officials have deemed critical in a high-end fight against power competitors such as China and Russia.
Among many reforms and new policies, the NDAA gives troops and civilian employees a 2.7% pay raise that begins in January, as well as a "basic needs allowance" for service members with an income that's not enough to support their family. Service members also gain parental leave for up to 12 weeks for the birth, adoption or foster care placement of a child and two-week bereavement leave, a benefit that is also available to civilian employees.
The NDAA reforms the military justice system, in particular the way it handles sexual assault and harassment cases. It creates a standalone crime for sexual harassment and overhauls how the military investigates and prosecutes 11 crimes, including sexual assault, murder, manslaughter and kidnapping. It also moves the decision to prosecute those crimes from the chain of command to an independent prosecutor. Commanders do retain oversight of courts-martial under the new law.
"Empowering independent military prosecutors is key to tackling the military's sexual assault crisis and it's also key to boosting military readiness and retention," retired Col. Don Christensen, the former chief prosecutor of the Air Force and president of Protect Our Defenders, a military justice advocacy group, said in a statement. "If you care about the health and well-being of those who serve our nation and the military as a whole, then today's reforms — which also include significant sentencing reform, enhanced victim's rights, and the criminalization of sexual harassment — are a big win."
---
---
---
---