Female ex-pilot in Afghan military surfaces in US, defying rumors that she had been killed 
by
J.P. Lawrence  
Stars and Stripes
December 20, 2021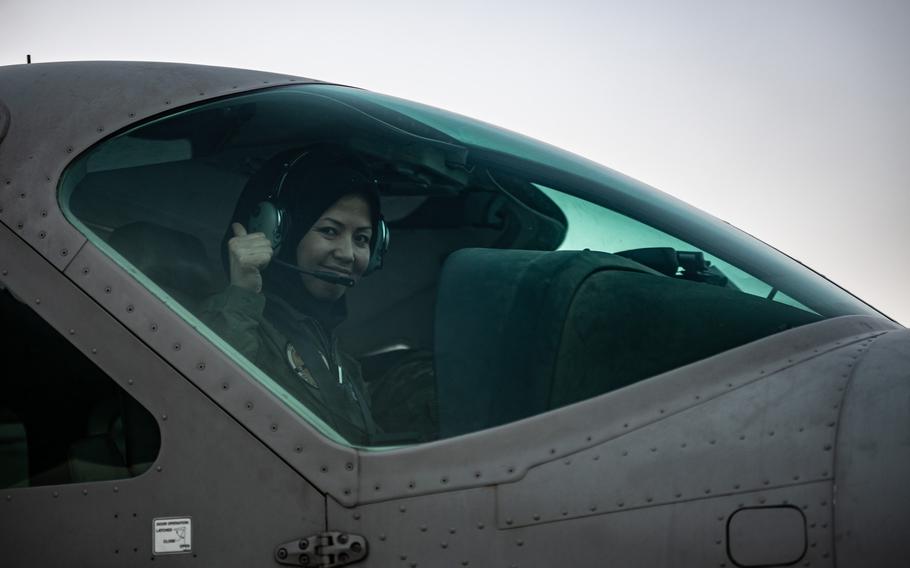 An Afghan woman who was one of the few female pilots in her country's air force quashed an online assertion that she had been stoned to death by the Taliban, saying she is alive and well on the West Coast. 
Safia Ferozi spoke with Stars and Stripes by phone over the weekend about her evacuation from Afghanistan, her reaction to a viral photo purportedly showing her death and her hopes for remaking her life in the United States. 
She flew out of Kabul on Aug. 15 with her husband, Jawad Najafi, and their 5-year-old daughter Nargis shortly after the capital fell to the Taliban.
An American adviser had helped the family board a U.S. military transport plane to Qatar, she said. 
Meanwhile, Facebook posters named her as the woman depicted in a graphic image that was widely shared on social media. A Reuters fact check found that in fact the victim was a woman killed by a mob in 2015. 
As rumors of her death spread unbeknownst to her, Ferozi was giving birth to a daughter at a U.S. military base in Qatar, she said.
Ferozi had not had access to the internet after arriving in Qatar. She found out about the viral claim only when a doctor at the hospital showed her the posts online.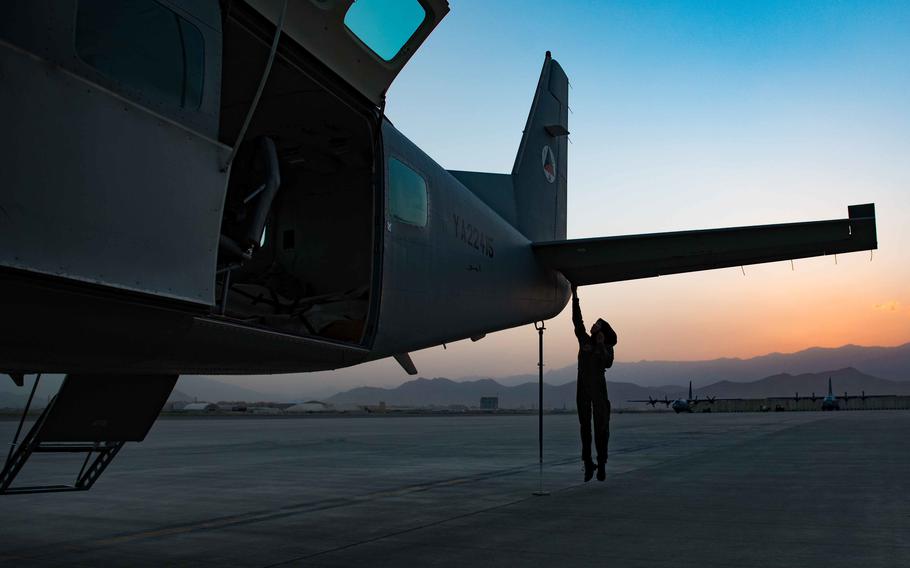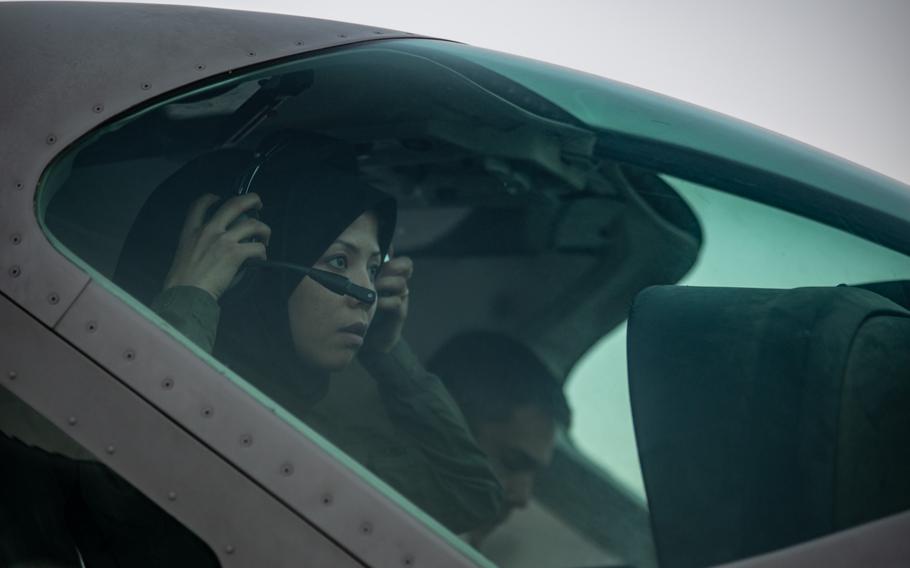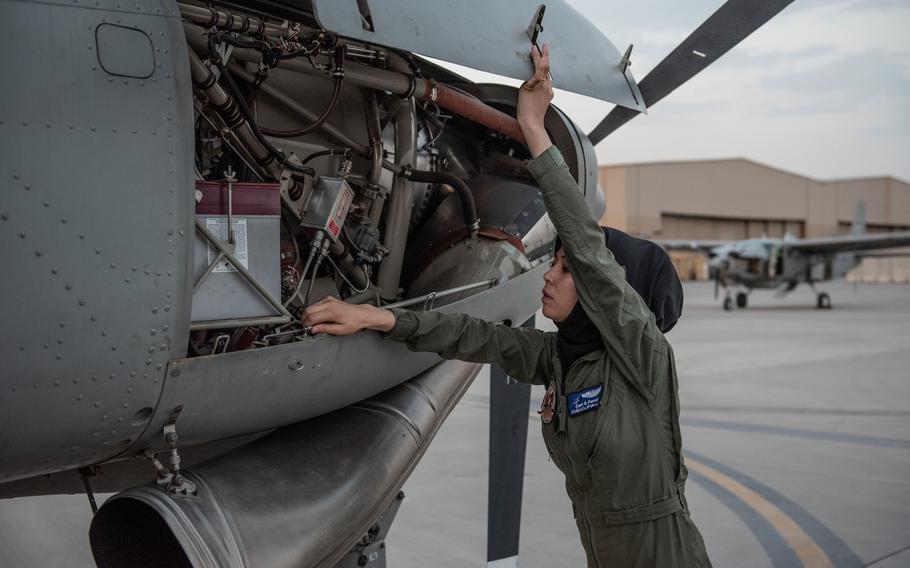 The false news came as a shock, and she and her husband began trying to message relatives to reassure them that she was well.  
Her fellow pilots also heard the rumors, which circulated quickly in the small community of Afghan aviators.  
"I was scared," said Abdul Rahman Rahmani, once a helicopter pilot with the American-trained special mission wing.
That fear drove Rahmani to seek answers about Ferozi's fate. He finally learned from another pilot that she was safe, and Rahmani said he was overcome with relief.  
Ferozi and her family spent three months at a military base in New Jersey and now plan to resettle somewhere in Oregon.  Like many Afghan pilots, she dreams of being able to continue flying. 
She named her newborn child Helen, saying she wanted a "strong" name for her daughter, who spent a week and a half in an intensive care unit.  
Even before the Taliban took over Afghanistan, female pilots faced discrimination and threats in the country's conservative society.
The pioneering aviator said she wanted to pave the way for others, but now she doubts that there will be another female pilot in Afghanistan anytime soon.  
Ferozi said she cries sometimes thinking about how her old life in Afghanistan fell apart. Her world seemed to collapse in a matter of hours.
She also believes that the false assertion of her killing could have been rendered true had she stayed in the country, she said.  
More than 100 former members of the Afghan security forces have been executed or forcibly disappeared by the Taliban despite a proclaimed amnesty, said a recent report by Human Rights Watch. 
"If I was in Afghanistan, I'm sure it would have happened to me," Ferozi said.
---
---
---
---