Housing allowance to increase about 5% on Jan. 1, Pentagon says
by
Caitlin Doornbos
Stars and Stripes
December 15, 2021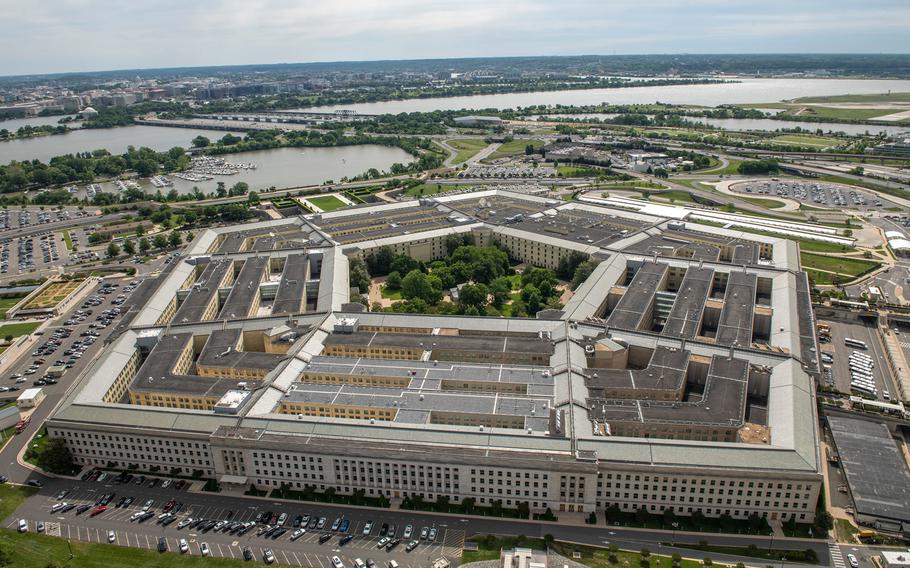 WASHINGTON — The military's basic allowance for housing rates will increase an average of 5.1% on Jan. 1, the Pentagon announced Wednesday.
Service members can expect to see the increase in their 2022 monthly housing allowances, which are given to troops who live off-base in the United States, the Defense Department said.
The total amount given in the allowance depends on where the service member lives, his or her rank or grade and whether the individual has dependents.
The 5.1% increase reflects an increase in the market rate for rent and average utility costs, which the Defense Department uses to calculate its housing allowance rates, according to the statement.
"The department collects rental housing cost data annually for approximately 300 military housing areas in the United States, including Alaska and Hawaii," the DOD said in its release. "Local commands provide input, which is used to determine neighborhoods and locations where data is collected."
The housing allowance is locked in once it's raised and will not decrease if the market rate does, so long as the service member remains in the same location and doesn't otherwise become ineligible for the allowance, the Pentagon said.
"This ensures members who have made long-term commitments in the form of a lease or contract are not penalized if the area's housing costs decrease," according to the Defense Department statement.
While the housing allowance is a key element of the military's benefit package, service members have to pay small "cost-sharing" or out-of-pocket amounts to help pay for their housing. Those amounts range from $74 to $168 per month, depending on their pay grade and dependency status, according to the department.
In October, housing allowance rates were temporarily adjusted for 56 military housing areas across the country. Those amounts will be replaced by the new 2022 rates on Jan. 1, according to the statement.
---
---
---
---