Pentagon looks to microbes to feed troops with air, water, maybe even trash turned to protein
by
Chad Garland
Stars and Stripes
December 15, 2021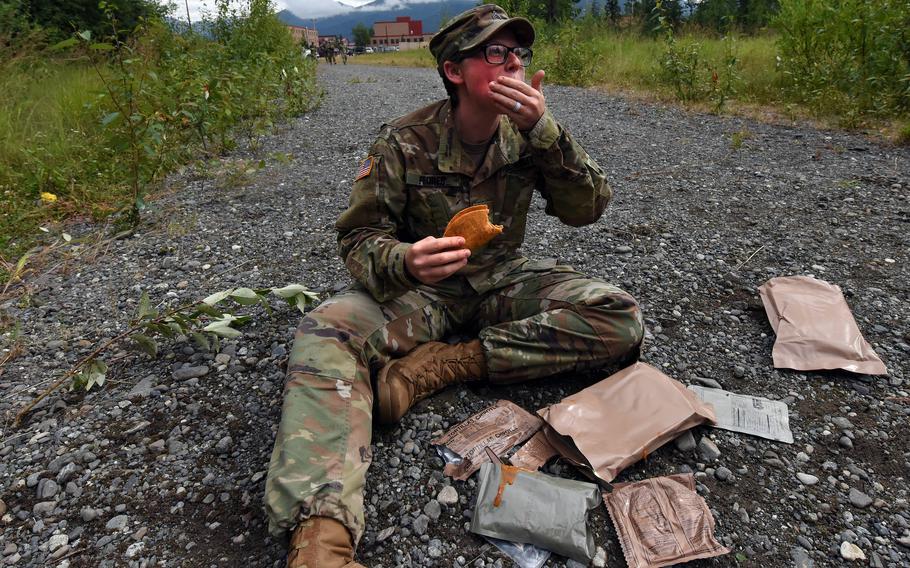 Chow halls and "warrior restaurants" of the future could serve deployed troops meals made by microorganisms using water, air, electricity and little else.
A program of the Defense Advanced Research Projects Agency called Cornucopia aims to reduce the time, cost and complexity of delivering meals to far-flung locations by finding ways to make nutritious foodstuffs on site.
DARPA held a video conference Wednesday for potential research partners interested in helping design and test mobile systems for converting oxygen, carbon dioxide, water and electricity into microbes that would then produce "food molecules."
The foods would be expected to "taste good and offer complete nutrition for military applications ranging from troops in austere locations to civilians and troops during humanitarian assistance and disaster relief operations," Molly Jahn, program manager in DARPA's Defense Sciences Office, said in a statement earlier this month.
Reducing the burden of transporting food could free up space for shipping other necessities and equipment.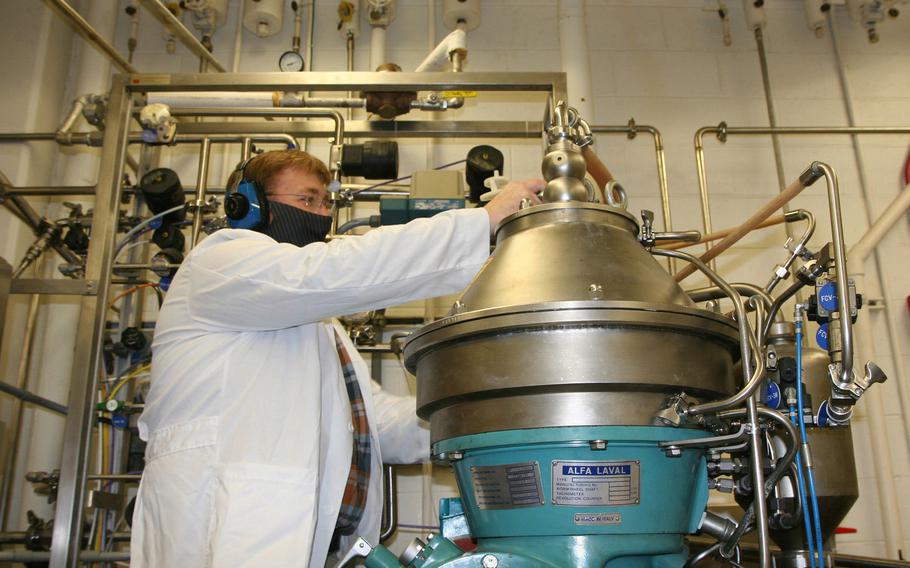 The agency also recently launched a program called ReSource to develop new systems for turning military waste into usable products such as oils, lubricants and edible materials.
One concept would use specially engineered bacteria to turn plastic into protein powder.
"There is more energy in the packaging of an MRE than in the MRE itself," ReSource program manager Dr. Blake Bextine said in a statement, using an acronym for Meals, Ready to Eat.
The ability to make food rapidly and locally could help the military deploy faster and stay in the fight longer while protecting against supply chain disruptions, DARPA said this month.
Microbes include fungi, bacteria, protozoa and microalgae. DARPA is not looking for technologies that would grow food from animal-derived or "higher plant-derived" cell material or organisms, it said.
"Eating microbes is nothing new," the agency said. "Humans eat trillions of microbes every day. Our bodies contain kilograms of microbial mass."
In recent years, several companies have sprouted up to develop foods made by microbes with the goal of reducing the land use and greenhouse gas emissions of conventional farming and cattle-raising.
Such methods also alleviate the environmental impacts of transporting foods to market.
The Chicago-based company Nature's Fynd, for example, produces a product called Fy Protein, which it says is based on a microorganism found in a hot spring in Yellowstone National Park.
It's intended as an alternative to both meat and plant-based meat replacements.
But the available commercial products alone won't meet the Defense Department's needs, as the companies primarily produce only protein-based foods and depend on industrial infrastructure, DARPA said.
The agency hopes to build on those concepts to create a transportable system that can produce safe, palatable foodstuffs and supply proteins, fats, carbohydrates and dietary fiber.
"Recent advances … have brought us to a place where we can attempt this bold leap," Jahn said.
DARPA expects to seek solicitations of research or experimentation later this month, it said.
---
---
---
---