Retired Army general files legal petition against House Armed Services Committee member over T-shirt businesses at Fort Benning
by
Rose L. Thayer
Stars and Stripes
December 1, 2021
A retired two-star Army general filed a petition in a Texas court against a member of the House Armed Services Committee, claiming the freshman congressman is withholding information on shared businesses that sell T-shirts to troops at Fort Benning, Ga.
The disagreement between retired Maj. Gen. Timothy Haake and Rep. Pat Fallon, R-Texas, arose shortly after Fallon was elected to Congress in north Texas, according to court documents filed in Denton County, Texas.
Fallon, a former Air Force officer, and Haake began a business deal in 2008. But Fallon requested last year to buy Haake's portion of the two companies as part of Fallon's financial divestment to meet House ethics rules before being sworn into office in January 2021, according to the court documents.
"Fallon explained to [Haake] that the purpose of the 'buy-out' was part of a larger transaction whereby Fallon would liquidate all of his ownership interests in the [Fort] Benning companies and sell such interests to his relatives," according to the petition.
Haake then pressed Fallon to see the companies' financial records, but he said Fallon has declined to do so for more than nine months.
The court petition, known as a Rule 202 in Texas law, allows for initial discovery and is a step toward resolving the disagreement before moving forward with a lawsuit. Specifically, Haake's petition calls for Fallon and his wife, Susan Fallon, to be deposed and for the couple to provide documents related to the businesses.
"We would have preferred Mr. Fallon to have simply provided the information requested and avoid the Rule 202 petition, but Fallon refused to do so," said Wade McClure, Haake's attorney.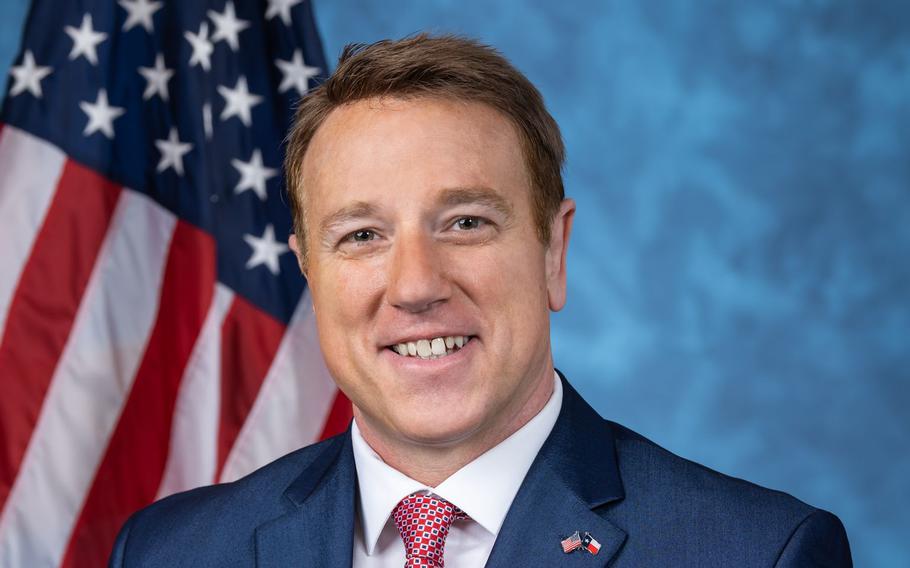 Austin Higginbotham, a spokesman for Fallon, declined to comment on the petition, but he said Fallon's "transfer of all personal business affairs was fully approved by the House Ethics Committee."
In their 2008 agreement, Haake was granted 10% of "profits interest" in two businesses, Recon Sportwear and Jackets, LLC, and American Airborne Store, according to the court documents, which were filed Oct. 29. The two companies sell T-shirts at Fort Benning, which is home to the Army's basic training for armor and infantry soldiers and officers.
Fallon has similar businesses that operate at Sheppard Air Force Base and Joint Base San Antonio-Lackland Air Force Base, both in Texas, Keesler Air Force Base, Miss., Fort Sill, Okla., and Fort Jackson, S.C., according to court documents.
The deal also entitled Haake to 10% of "capital interest" in any subsequently formed businesses operating at Fort Benning. Haake said he now believes Fallon has other businesses operating at the Georgia base and he is owed money as part of their agreement.
Virtus Apparel LLC is one of the companies from which Haake might be entitled to profits, according to the petition. Fallon earned more than $212,000 in a year from Virtus Apparel, according to a financial disclosure form that Fallon filed in August with the House clerk's office. He listed earned income from two additional clothing companies that totaled more than $280,000 for the same year.
The form also listed "unearned" income from at least 10 clothing companies.
Haake did receive unaudited documents in May that show Fallon's stake in the companies had been transferred to his wife, according to the court documents. This would be a breach of the two men's agreement, according to the petition.
Retired since 2006 from the Army Reserve, Haake spent 36 years in special operations, according to a biography posted to the website of his Washington-based consulting firm Haake & Associates. He is described as the firm's principal and a government affairs lawyer.
A date for a hearing on the case has not been announced, according to Denton County's website.
---
---
---
---