Black Friday smash-and-grab robberies put Los Angeles police on tactical alert
by
Robert J. Lopez
Los Angeles Times
November 27, 2021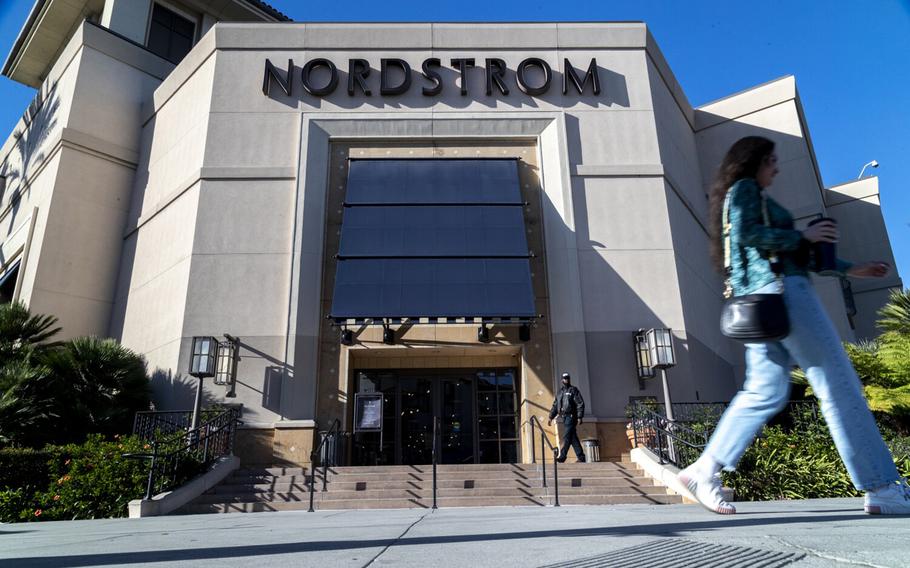 LOS ANGELES (Tribune News Service) — Los Angeles police late Friday were on citywide tactical alert after a wave of smash-and-grab "flash mob" robberies at high-end stores.
And in Lakewood, Los Angeles County Sheriff's Department detectives were investigating a possible smash-and-grab robbery at a Home Depot after people stormed into the store Friday night and fled with sledgehammers and bolt cutters, according to authorities and a store employee.
Friday's tactical alert follows a series of incidents in which groups have swooped in on stores across Los Angeles — including a Nordstrom at the Grove shopping center and several stores at the Beverly Center in the Beverly Grove neighborhood — and have fled with thousands of dollars in merchandise.
Three people have been arrested in connection with the incident at Nordstrom on Tuesday, where as many as 20 people stole $5,000 worth of merchandise after smashing a display window, police said.
In Canoga Park, several people entered a Nordstrom store Wednesday night at the Westfield Topanga & the Village shopping center, where they attacked a security guard with bear spray and took off with merchandise.
At the Home Depot in Lakewood on Friday, more than half a dozen people entered the store shortly before 8 p.m. and stole merchandise, Deputy Miguel Meza said.
"Witnesses saw multiple vehicles taking off," Meza said.
A store employee told The Times in a phone interview that men took sledgehammers and crowbars and some wore sweatshirts with hoodies.
Beverly Hills said early Saturday it arrested four suspects who might be tied to the Home Depot heist.
___
©2021 Los Angeles Times.
Visit at latimes.com.
Distributed by Tribune Content Agency, LLC.
---
---
---
---