Fighter-pilot Barbie takes off ahead of wingman 'Top Gun: Maverick'
by
Daniel Betancourt
Stars and Stripes
November 23, 2021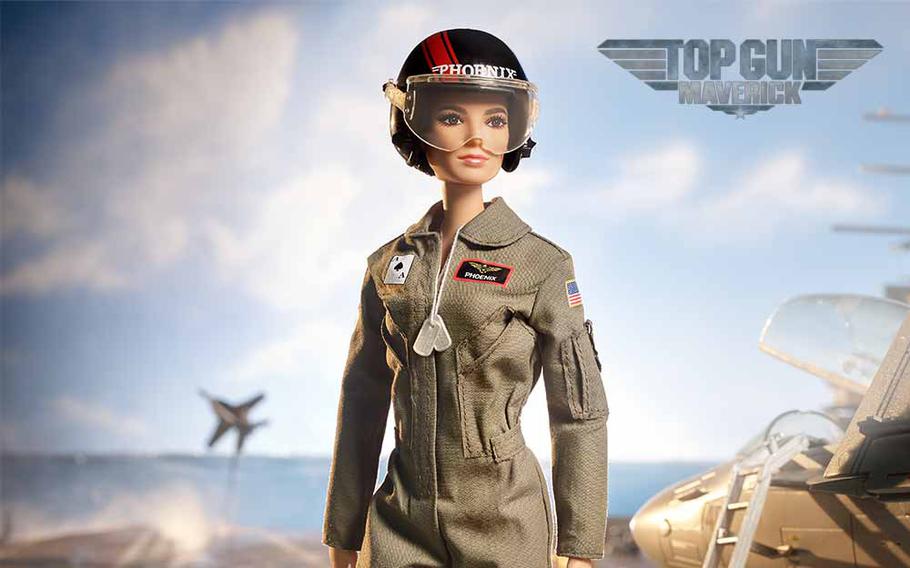 The long-awaited Tom Cruise-vehicle "Top Gun: Maverick" is still in a holding pattern but the limited-edition Barbie inspired by the film is gear up and climbing.
Mattel Creations is taking orders on its website for the "Top Gun: Maverick" doll modeled after a character in the sequel to Cruise's hit from 33 years ago. "Barbie Signature Members," Mattel's collectors' collective, got first crack at the $40 doll from its Nov. 10 release until Nov. 18. Now the toymaker is taking pre-orders, limit two per customer, for delivery Dec. 1.
Other retailers, including Amazon, Target and Walmart, have some of the collectible Barbie available, although it appears to be selling fast, according to media reports.
The inspiration for fighter-pilot Barbie is Natasha Trace, call sign "Phoenix," who is played in the sequel by Monica Barbaro.
Her character, "a supremely confident and capable pilot at the fiercely competitive Top Gun flight school," is "(w)hip-smart and talented," according to the figure's description on the Mattel website. She commands the respect of her fellow pilots "while conquering barriers in and out of the sky."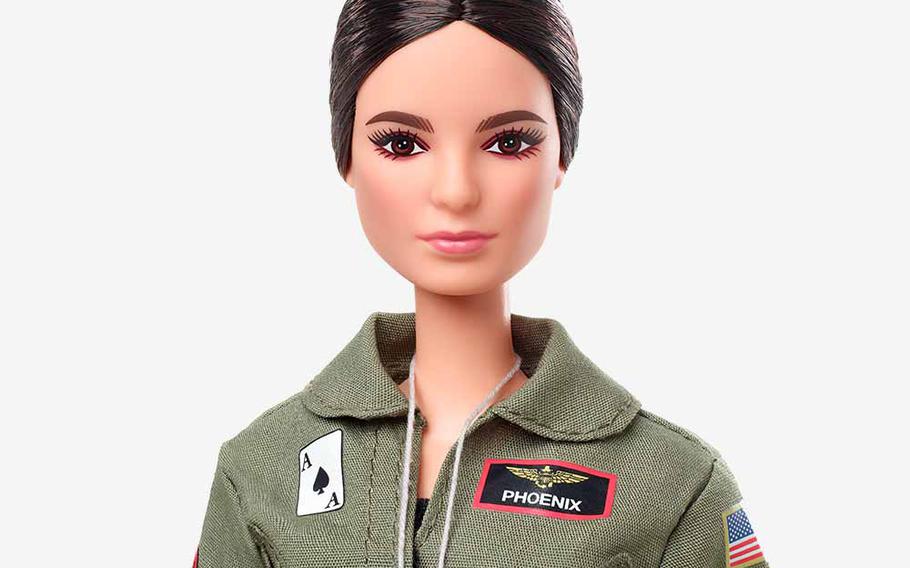 The movie, a sequel to the 1986 original "Top Gun," was originally set for release in July 2019, but was pushed back to June 2020, then delayed again thanks to the coronavirus pandemic and its strictures on large gatherings.
It was set again for release Friday, but that day delivered only a new release date, May 27, 2022, according to MilitaryTimes.com on Friday.
The original "Top Gun" included no characters based on women fighter pilots. Congress lifted that ban only in 1991, five years after the movie came out.
The sequel stars Tom Cruise as the marquee character, Pete "Maverick" Mitchell, apparently still flying 33 years after the original film. At least one other original cast member, Val Kilmer, makes the sequel, reprising his character, "Iceman," the foil for Cruise's "Maverick."
---
---
---