Pilot dies in 'mishap' that injured two others at Air Force base in Texas
by
Wyatt Olson
Stars and Stripes
November 20, 2021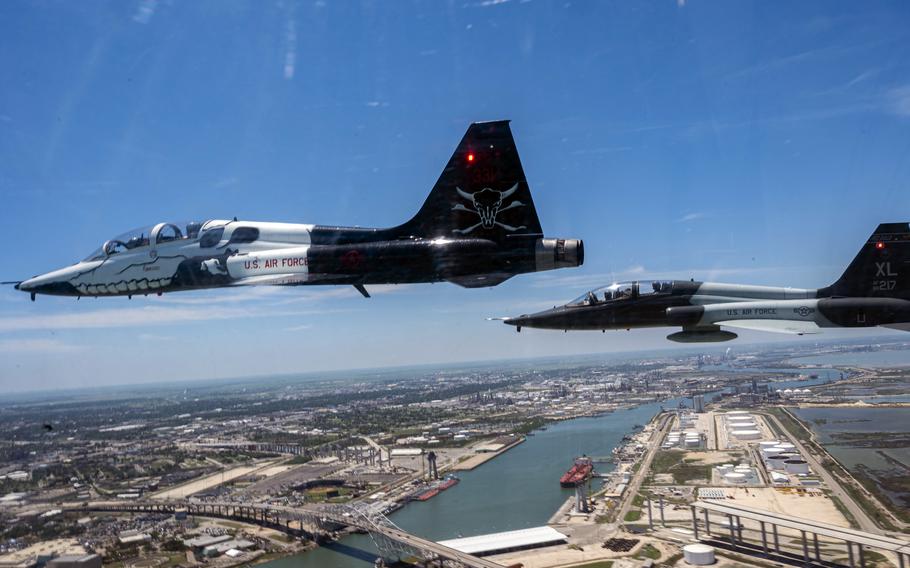 One pilot was killed and two others injured during a Friday morning "mishap" at Laughlin Air Force Base, Texas.
The incident involved two T-38C Talon trainer aircraft, the Air Force said in a news release. One of the injured pilots was flown to Brooke Army Medical Center in San Antonio and was in critical condition Friday.
The second injured pilot was treated at Val Verde Regional Medical Center in Del Rio, and then released, the Air Force said.
The name of the pilot who died is not being released by the Air Force until 24 hours after next of kin have been notified.
"Losing teammates is unbelievably painful and it is with a heavy heart I express my sincere condolences," Col. Craig Prather, commander of the 47th Flying Training Wing, said in the news release. "Our hearts, thoughts, and prayers are with our pilots involved in this mishap and their families."