Navy's Blue Angels to fly at Cleveland National Air Show in 2022
by
Marc Bona
cleveland.com
November 18, 2021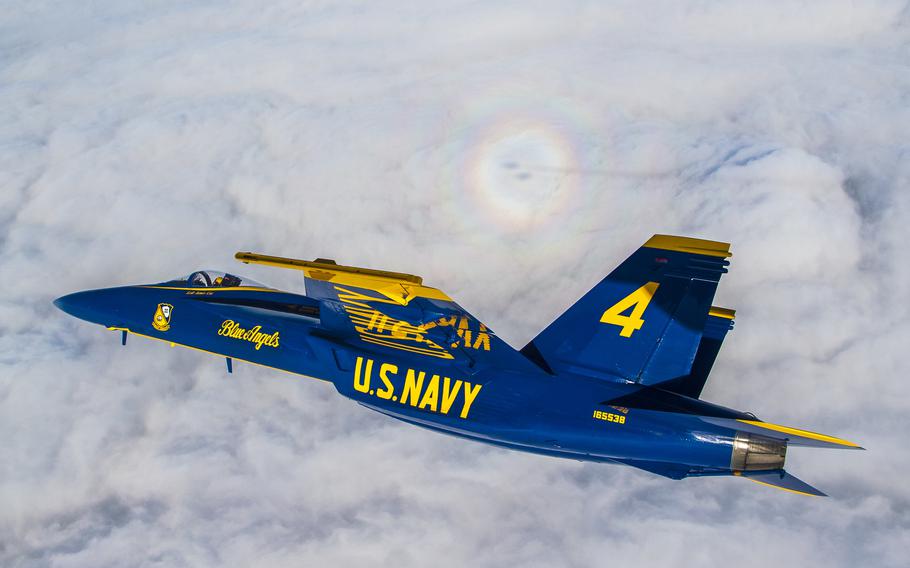 CLEVELAND (Tribune News Service) — The Navy's famed Blue Angels are scheduled to soar at the 2022 Cleveland National Air Show in Cleveland over Labor Day weekend.
The show is set for Saturday through Monday, Sept. 3-5, at Burke Lakefront Airport. It will mark the Cleveland debut of the Blue Angels flying a larger jet platform, the F/A-18 Super Hornet and a new logistics support aircraft, the C-130J Super Hercules.
Cleveland is among 33 U.S. cities that will host the precision-flying team in 2022.
Two members of the team - Lieutenants Scott Goossens and Katlin Forster - will be in Cleveland Friday to do a flyover in their F/A-18 Super Hornet.
The show rotates the various U.S. military aerial acrobatic teams. This year, the Air Force's Thunderbirds were the featured team. The Blue Angels' last appearance in Cleveland was in 2018, organizers said.
The show has been a tradition over Labor Day weekend since 1964.
©2021 Advance Local Media LLC.
Visit cleveland.com.
Distributed by Tribune Content Agency, LLC.