NJ military base warns of ground-shaking explosions during 5 days of howitzer, mortar training
by
Deion Johnson
nj.com
November 18, 2021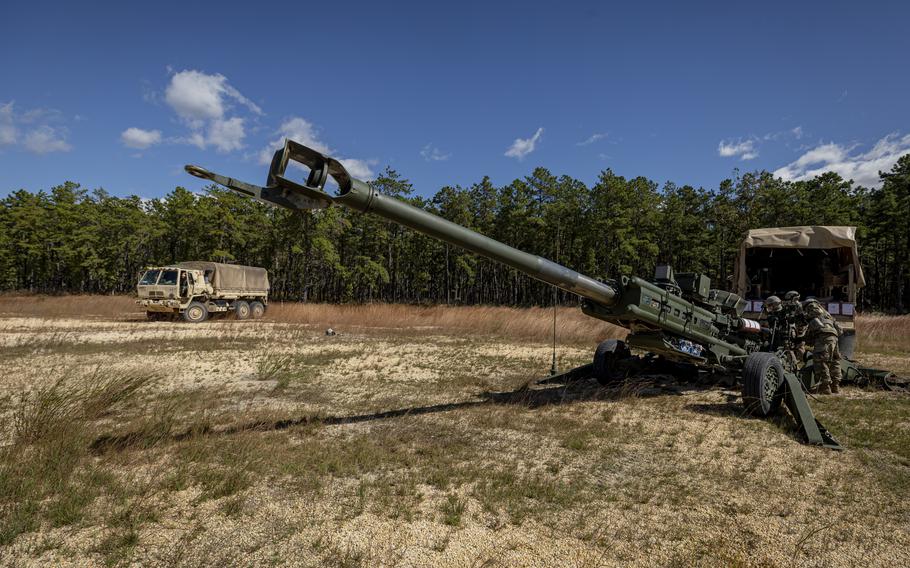 (Tribune News Service) — New Jersey's largest military base is scheduled for five days of "abundant noise" training from live mortar fire, howitzer fire and cratering explosions starting Friday that will likely rattle neighboring counties and be heard from miles away.
Joint Base McGuire-Dix-Lakehurst posts a monthly calendar during busy training months to alert neighboring communities, and in an attempt to prevent calls to local 911 dispatchers. The "abundant noise" alert is the highest of the three categories.
Low clouds typically causes the noise to travel farther. The current forecast calls for mostly or partly cloudy skies Friday and Saturday, though clouds and rain are expected for Sunday to Tuesday.
For most of November, the base has been under moderate noise alerts.
©2021 Advance Local Media LLC.
Visit nj.com.
Distributed by Tribune Content Agency, LLC.