Biden says US 'considering' diplomatic boycott of Winter Olympics in China
by
John Wagner
The Washington Post
November 18, 2021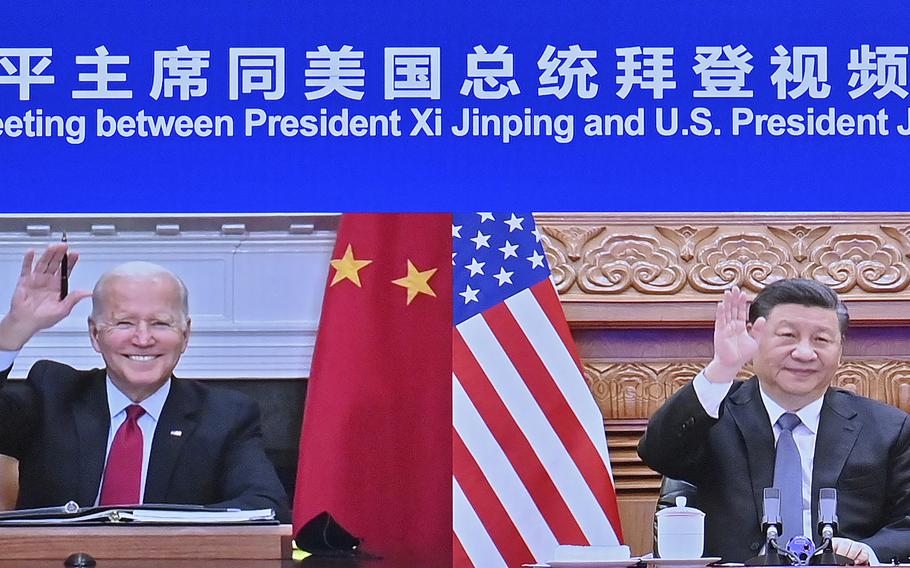 WASHINGTON - President Joe Biden said Thursday that his administration is "considering" a diplomatic boycott of the Winter Olympics in China, a move that would keep U.S. government officials from attending the games in Beijing to protest China's human rights abuses.
Democratic and Republican lawmakers, including House Speaker Nancy Pelosi, D-Calif., have advocated for such a diplomatic boycott, which would stop short of a full boycott under which U.S. athletes would not attend.
Biden said a diplomatic boycott is "something we are considering" as he responded to questions from reporters during a meeting with Canadian Prime Minister Justin Trudeau.
Biden has faced pressure to deny Chinese President Xi Jinping the prestige that comes from playing host to world leaders at one of the biggest sporting events in the world. The games open in early February 2022.
White House press secretary Jen Psaki said the topic of the Olympics and Biden's attendance did not come up during his three-and-a-half hour virtual meeting with Xi on Monday night.
During a press briefing shortly after Biden's comments, Psaki said the White House has "serious concerns about the human rights abuses we've seen" in China and that there are "a range of factors as we look at what our presence would be" at the Olympics.
But Psaki said she had no update beyond what Biden relayed that that she wants to "leave the president the space to to make decisions."
Earlier this week, Washington Post opinion columnist Josh Rogin reporter that the White House is expected to announce that neither Biden nor any other U.S. government officials will attend the Beijing Games.
Although the administration technically has not finalized this decision, a formal recommendation has been made to the president and he is expected to approve it before the end of the month, Rogin wrote.
Among the Republican advocating a diplomatic boycott is Sen. Mitt Romney, R-Utah, who was the president and chief executive officer of the Salt Lake Organizing Committee for the Olympic and Paralympic Winter Games in 2002.
In a New York Times essay earlier this year, he said that American athletes should compete in China but American spectators, diplomats, and executives "should stay at home."
"Limiting spectators, selectively shaping our respective delegations and refraining from broadcasting Chinese propaganda would prevent China from reaping many of the rewards it expects from the Olympics," Romney wrote.