Concussions require more time for recovery than previously thought, DOD-funded study finds
by
Nancy Montgomery
Stars and Stripes
November 10, 2021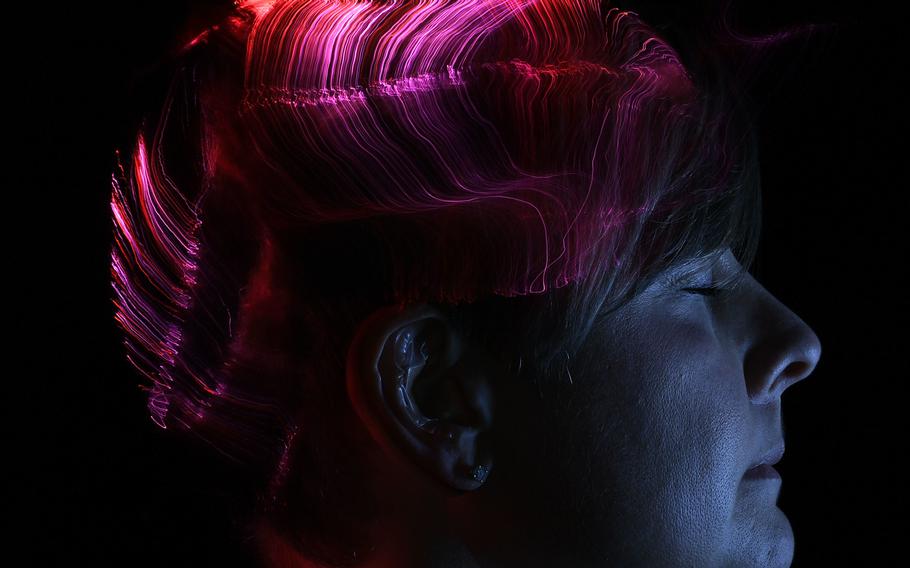 Normal recovery time from a concussion is sometimes double what it was previously thought to be, according to a recent University of Michigan study that was heavily funded by the Pentagon.
Researchers studied 1,751 student-athletes, including service academy cadets, and found that full recovery can take up to 28 days. And even that was not long enough for some of the study subjects to fully heal.
The findings should reduce stigma for those previously considered slow in their healing and inform coaches, commanders and others about when concussed people should return to duty or sports, said Steve Broglio, lead study author.
"There can be unintentional pressure to return," Broglio said. "(They're told) 'You're at day 16; why aren't you getting better?' Hopefully, they'll pump the brakes."
Half the participants in the study fully recovered from their concussions within two weeks of injury and were cleared for unrestricted sports activity. That finding was in line with previous concussion studies.
But it was a month until 85% of them were fully recovered. The other 15% had not fully recovered even then.
The study by the NCAA-DOD Concussion Assessment, Research and Education Consortium, billed as the largest concussion and repetitive head impact study in history, began in 2014 and involves athletes playing 22 sports at 30 colleges. 
It found negligible differences in recovery time between men and women and in subjects experiencing their first concussion versus those who'd had previous concussions, Broglio said.
The Defense Department, which provided the majority of the funding for the study, has a huge stake in understanding how to respond to concussions, also called mild traumatic brain injury. 
And although TBI has been called the "signature injury" of the wars in Iraq and Afghanistan, a significant majority of concussions in service members occur outside of combat, Broglio said. He listed scenarios such as sports, vehicle crashes and falls.
In 2015, two dozen U.S. Military Academy cadets were diagnosed with concussions after a traditional pillow fight marking the end of summer training turned into mayhem as some cadets swung pillowcases packed with hard objects like helmets, according to the academy.
"One of the most common and most disabling injuries of the last two decades of military conflict has been TBI, and particularly concussions," Navy Capt. Scott Cota, division chief of the TBI Center of Excellence, said in a statement. "Concussions represent more than 80% of the TBIs in the military since 2001." 
Both the NCAA and the Defense Department have concussion protocols for assessing recovery. The DOD uses a protocol that facilitates return to duty in a six-stage process.
Medical providers repeatedly assess symptoms such as headache, dizziness, forgetfulness and irritability; patients' physical and cognitive screenings; and their response to increasingly strenuous activities.
The earliest a service member can progress through all six stages and be returned to full duty is seven days after concussion. 
If a service member isn't ready to return to duty after 15 days, the protocol suggests a referral to a TBI clinic or medical specialty clinic that deals with lingering symptoms, such as physical therapy for persistent neck pain or behavioral health for mood or sleep problems.
Cota said the study findings won't change that protocol because "the progression is symptom-driven, not time driven."
---
---
---