US firm wins $6.2B contract to handle all shipments of military household goods
by
Wyatt Olson
Stars and Stripes
November 5, 2021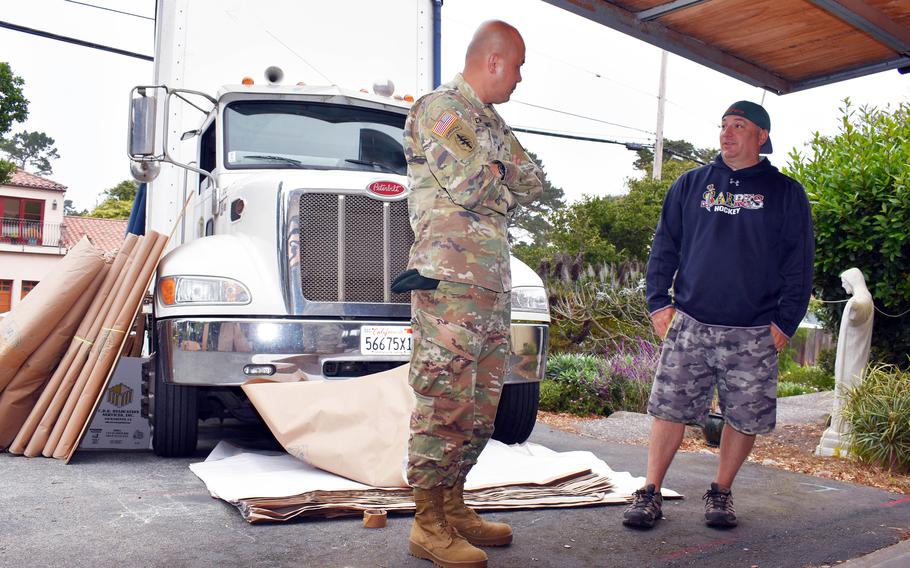 The Defense Department on Thursday awarded a $6.2 billion contract to a Houston-based firm for managing the movement and storage of household goods for members of the military, Coast Guard and federal workforce.
HomeSafe Alliance LLC will provide "complete door-to-door" transportation of household goods, the U.S. Transportation Command said in a news release.
It represents the first time a single firm has handled household good moves.
The contract runs Dec. 1 to Aug. 31, 2025. The earliest any moves will take place under the new contract would be late 2022, according to the release.
HomeSafe won the contract after disputing the original April 2020 award to American Roll-On Roll-Off Carrier Group. HomeSafe and another bidder, Connected Global Solutions LLC, appealed to the Government Accountability Office, which sustained their protest in October 2020.
The command and HomeSafe will integrate their information technology systems and processes as part of the changeover for the roughly 325,000 annual shipments of household goods.
The selection of a single company to handle movement of all goods is intended to streamline a system that uses more than 900 commercial entities, the release said.
The change is driven by complaints by military families about delays in pickups and deliveries of goods and damage to items during transportation.
A 2020 analysis by the Department of Defense Inspector General found that a fifth of all domestic household goods shipments in 2018 had at least one damage claim.
The analysis also concluded that the Transportation Command did not have reliable data to determine whether service members' goods were being delivered on time or in fit condition.
The switch to contracting a single manager for shipments is a key part of the command's reforms aimed at improving on those problems for the thousands of service members and Defense Department employees who relocate each year, the news release said.
"The long-term stability and consistent business this contract presents will provide industry with the confidence and rationale to make lasting capital investments and relationships with trusted suppliers to meet DOD's demand," Air Force Col. Joel Safranek, director of the Defense Personal Property Program, said in the release.
In October 2020, the GAO overturned the American Roll On Roll Off contract after concluding that the Transportation Command had "conducted misleading discussions with HomeSafe" and had inadequately evaluated the technical capabilities of the bidding firms, among other shortcomings in the bid evaluation process.