Robert Santos becomes first person of color, first Hispanic confirmed as head of Census Bureau
by
Tara Bahrampour
The Washington Post
November 4, 2021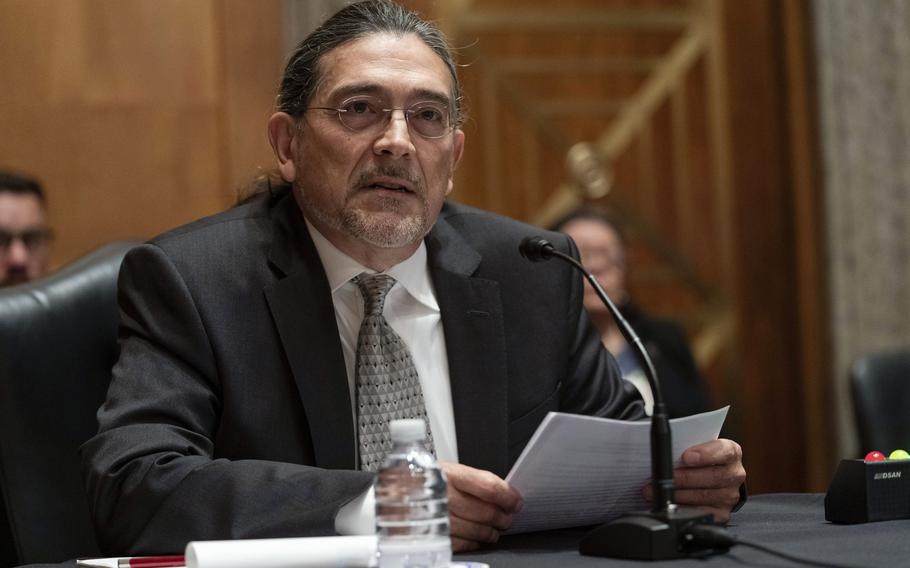 WASHINGTON - The Senate on Thursday voted to confirm the first person of color and first Hispanic as permanent director of the U.S. Census Bureau, a milestone that comes amid mounting concerns about an undercount of minorities in the 2020 Census.
Robert Santos, a statistician nominated in April by President Joe Biden, is chief methodologist and a vice president at the Urban Institute and president of the American Statistical Association. (In 1998, James Holmes, an African American, served as acting director, but he was not confirmed by the Senate.)
His confirmation in a 58-to-35 vote follows a decennial survey many census experts say was marred by Trump administration actions that aimed to depress participation by minorities, in particular Hispanics. The administration attempted to add a citizenship question to the census and then tried to block undocumented immigrants from being counted for apportionment, efforts Latino rights advocates said instilled fear in immigrant communities and resulted in possible undercounts of those populations.
"The 2020 Census was really politicized - it wasn't good," said John Thompson, who resigned as census director in 2017. "There's the impression that the Department of Commerce and the Trump administration didn't want to do a good job counting people who weren't White or non-Hispanic, so there's a cloud hanging over the census."
In recent weeks, a series of analyses, including one by the Urban Institute, have projected that significant numbers of minorities were missed in the 2020 count. The survey was beset by problems, including political and legal battles, natural disasters, and delays caused by the coronavirus pandemic.
The bureau has been led by acting director Ron Jarmin since its last permanent director, Steven Dillingham, resigned in January amid charges that he supported a partisan push to deliver data on undocumented immigrants to President Donald Trump before he left office.
Santos is "well experienced in the world of statistics and survey methodology. He's very well respected," Thompson said. "I think he'll really help the Census Bureau build back its credibility quite a bit."
Santos, a native of San Antonio, will begin Jan. 1, and his term will run through the end of 2026. He will oversee the run-up to the 2030 Census.
That will include refining and testing the next decennial survey, with possible changes such as collapsing the race and ethnicity questions, which are now separate, into one question, and adding a Middle Eastern/North African option. The bureau has also recently introduced a new system of "fuzzing out" some data, an effort designed to protect respondents' privacy from increasingly sophisticated hackers but one critics say creates inaccuracy at the close-up level.
On Thursday, Senate Majority Leader Charles Schumer, D-N.Y., said Santos would "restore trust and integrity" to the agency after Trump "spent years trying to weaponize" it.
At an October hearing, Sen. Rick Scott, R-Fla., said he was afraid Santos would "politicize the Census Bureau and will not perform his duties in a fair and unbiased fashion."
Arturo Vargas, chief executive of the NALEO Educational Fund, called Santos's confirmation a "pretty big deal."
"He'll bring firsthand experiences to the challenges of enumerating the Latino population of the U.S.," Vargas said, adding that for three decades he has struggled to persuade the bureau to use a larger variety of approaches to Latinos - for example, putting out Latino-focused material in English as well as in Spanish, given the high number of Latinos for whom English is a first language. "I'm hoping that next time I walk into the director's office I won't have to do that."