Veterans symposium shines spotlight on concerns such as mental health, substance abuse
by
Dave Sutor
The Tribune-Democrat, Johnstown, Pa.
October 30, 2021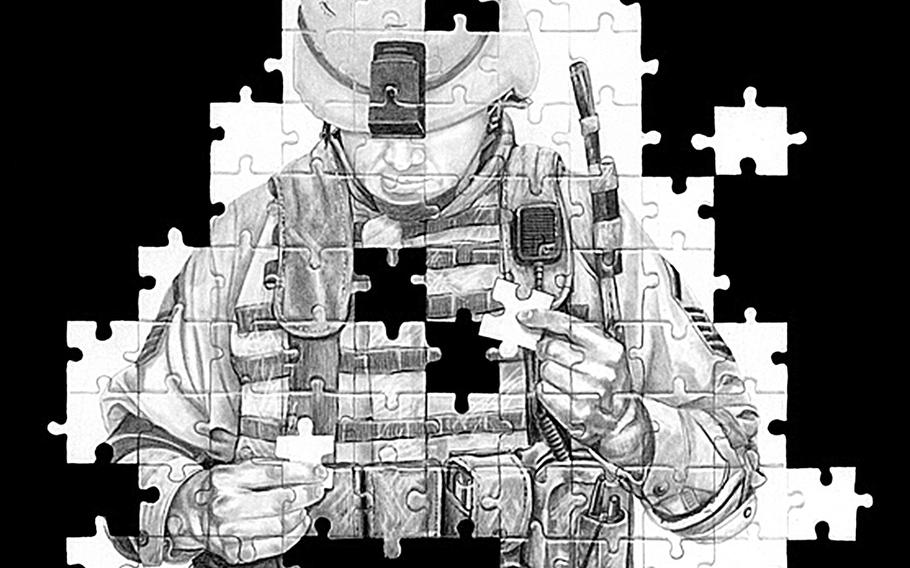 Johnstown, Pa. (Tribune News Service) — Many veterans deal with a myriad of problems, including substance abuse, mental health challenges and run-ins with the law, that can be traced back to their days in the military.
So, every year, Veteran Community Initiatives holds a Veteran Issues Symposium to bring together organizations that assist former service personnel, so they can share ideas.
The 16th annual event — sponsored by the Cambria County Drug Coalition, Drug Free Workplace PA and Knee Center for the Study of Occupational Regulation — took place on Thursday and Friday at Asiago's restaurant, atop the Inclined Plane hill.
"The thought behind (this year's) program is community," VCI President and CEO Tom Caulfield said. "That is the key. The veterans play a very big part in their community, a very big role in their community. We want to make people aware of it ... by letting them know the organizations that do different things, different programs about employment and services that are out there. And we want to just let them know that they're available."
Thursday's presentation focused on addressing substance abuse, which Caulfield said is "imperative."
Speakers included Jayme White, outreach and community engagement coordinator with Forge Health in Greensburg, which uses tele-health to treat veterans.
"Trauma's probably the No. 1 thing that we see in veterans and first responders," White said. "A lot of that's fueling a lot of the behavioral health, whether it's anxiety and depression on the mental health side of things or if it's substance abuse. People cope with trauma a lot of different ways. That seems to be the No. 1 driving force I think that's causing some of the problems for veterans."
White described the symposium as being as collaborative experience.
"We don't believe that one place can handle everyone and one place can heal everyone," White said, "so we've always been about collaborating with other partners."
Amy Canavan, the veterans justice outreach coordinator for the James E. Van Zandt Veterans' Administration Medical Center, added: "It's getting the word out there that we're available to assist with the program that's being offered and ultimately just helping veterans get enrolled into the VA medical center, so that they know what's available to them. So working with community agencies and services allows us to kind of get out there and let people know, so that they can let people know, so that we can provide the service that we do."
Canavan's agency assists veterans who are facing legal difficulties after committing non-violent crimes. She said the program is designed to "ensure that they're getting the treatment that they need in order to resolve their legal issues and not return to the legal system."
(c)2021 The Tribune-Democrat (Johnstown, Pa.)
Visit The Tribune-Democrat (Johnstown, Pa.) at www.tribune-democrat.com
Distributed by Tribune Content Agency, LLC.