Alleged Taliban commander accused in kidnapping of journalist is also charged with ordering attacks on US troops
by
Shayna Jacobs
The Washington Post
October 8, 2021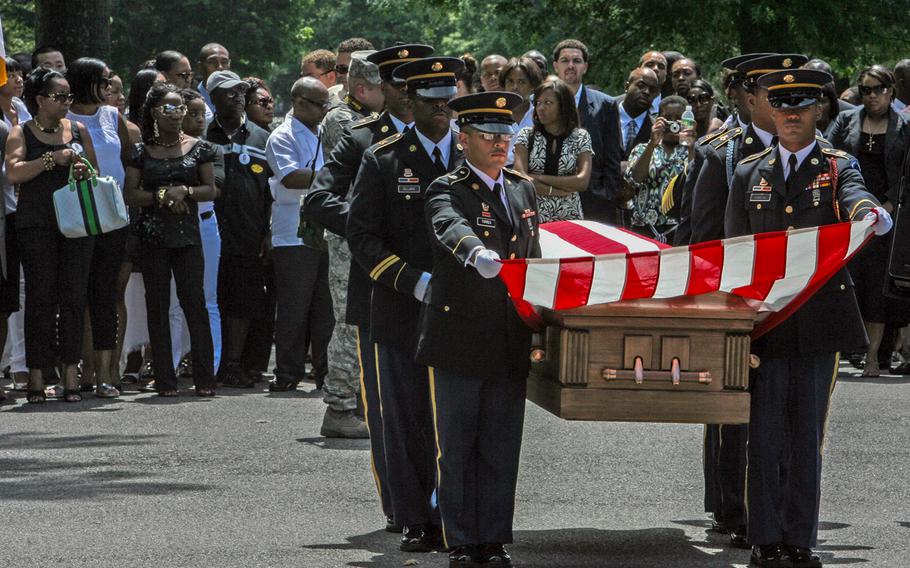 NEW YORK — An alleged Taliban commander who was previously charged in the 2008 kidnapping of journalist David Rohde is now facing charges related to attacks on U.S. troops in Afghanistan during that time period, including one in the Wardak province that killed three soldiers and an interpreter.
Haji Najibullah, 45, was extradited to New York last year to face charges in the abduction of Rohde and two Afghan nationals working with him several years after the U.S. invasion.
Rohde was held hostage for seven months, a terrifying international incident that was widely followed around the world. After he freed himself, Rohde documented the details of his imprisonment and his remarkable escape in a five-part series for the New York Times.
In an indictment made public Thursday, officials allege that Najibullah also commanded Taliban soldiers to kill U.S. and allied troops. He was hardly quiet about his affiliation, the court filing says, at times acting as a Taliban spokesperson in television interviews in which he threatened U.S. soldiers.
The Biden administration withdrew the last U.S. troops from Afghanistan several weeks ago, a controversial move that allowed for the swift retaking of power by Taliban militias that easily intimidated U.S.-trained Afghan troops.
President Joe Biden has defended the decision, arguing that a withdrawal deadline agreed upon with the Taliban by President Donald Trump left the United States with no better option.
Rohde, who worked for the Times at the time of incident but is now on staff at the New Yorker magazine, made a brave escape from a Taliban compound in Pakistan, where his kidnappers had been keeping their hostages. Afghan journalist Tahir Ludin was able to escape with Rohde, while a third captive, Asadullah Mangal, stayed behind.
In announcing new charges against Najibullah on Thursday, Justice Department officials released new details, including that Najibullah was actually a commander in the Taliban paramilitary organization, which was long ago designated as a terrorist group.
As such, they say, he is responsible for attacks on U.S. troops that were carried out by others.
Sgts. 1st Class Matthew L. Hilton and Joseph A. McKay, along with Sgt. Mark Palmateer, were killed when their convoy was attacked by the Taliban with improvised explosive devices, rocket-propelled grenades and automatic weapons in June 2008, according to Najibullah's superseding indictment. An interpreter working with the service members also died, according to officials.
Najibullah "bragged" on video around November 2007 and September 2008 about "how well-armed" his fighters were, the superseding indictment says, brandishing for the camera an improvised explosive device, Kalashnikov automatic rifles and rocket-propelled grenades.
Fighters under his command, who numbered as many as 1,000, are also believed to be responsible for shooting down a U.S. helicopter in October 2008 and firing rockets and other weapons at an Afghan National Police outpost in September 2008.
Najibullah was previously alleged to have forced Rohde at gunpoint to beg for financial help from his family, an ordeal recorded on video. He and his alleged accomplices wanted millions of dollars in ransom and the release of Taliban fighters in U.S. custody, according to court papers.
Najibullah faces charges including murder for the deaths of the U.S. soldiers, conspiracy to murder U.S. nationals, providing material support for terrorism, conspiring to use weapons of mass destruction and other related counts. An arraignment is expected next week.
Attorneys from the Federal Defenders of New York who are representing Najibullah declined to comment on the upgraded charges.