Federal employee health-care premiums to rise an average of 3.8% for 2022
by
Eric Yoder
The Washington Post
September 30, 2021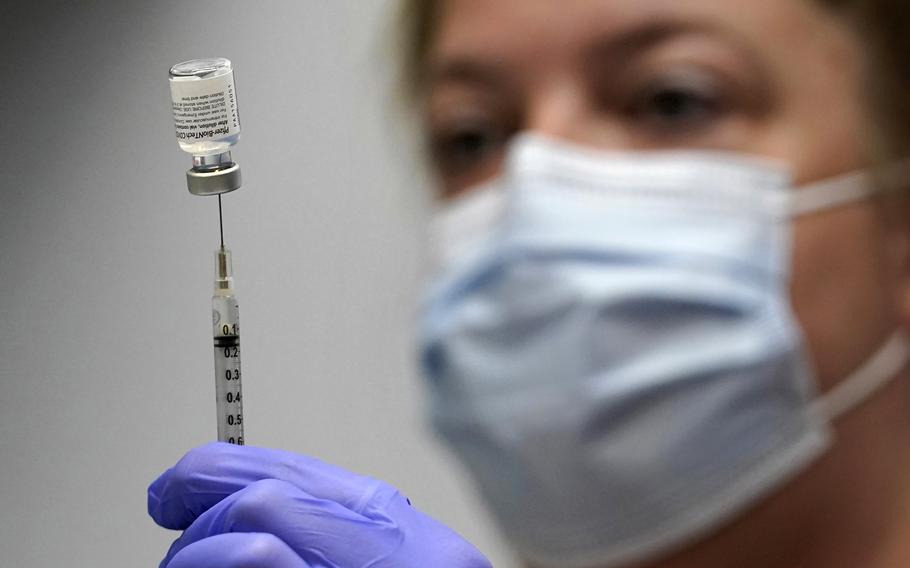 Premiums for federal employees will rise by 3.8% on average in 2022, the second straight year of moderate increases despite the coronavirus pandemic, the government announced Wednesday.
The pandemic has led to increased costs in the Federal Employees Health Benefits Program (FEHBP), the Office of Personnel Management said, including roughly $1 billion to test and treat COVID-19 patients. But those costs have been partly offset by enrollees skipping routine medical procedures, OPM said.
The program, which is open to nearly all federal employees as well as retirees who were covered continuously for five years before retirement, has some 4.1 million enrollees and about an equal number of covered spouses and children under 26. The FEHBP is the nation's largest employer-sponsored health insurance program.
"The pandemic-related costs will likely persist in 2022 but potentially decline due to more vaccinations available for our population, especially with the various vaccination mandate/requirements at the workplace issued by the Federal Government, state and local governments, as well as employers in the private sector," the OPM said.
The Biden administration has mandated that federal employees be fully vaccinated by Nov. 22 or else face discipline up to firing, unless they are exempted for medical or religious reasons.
FEHBP plans waive cost-sharing and prior authorization requirements for COVID-19 diagnostic and antibody testing and remote care services "and will continue to cover COVID-19 vaccinations and all subsequent booster vaccines as soon as possible" following approval by the Food and Drug Administration, the OPM said.
The rate increase was announced in advance of an annual season to change or add to plans, which stretches this year from Nov. 8 through Dec. 13.
Coverage is provided by private insurance companies under contract with the OPM, which sets general terms. The government pays about 70% of the total premium cost.
For 2022, there will be 275 plans — a net loss of one — the large majority of them regional health maintenance organization plans. Employees in the national capital area will have the option of 38 plans, the OPM said.
On average, enrollees with self-only coverage will pay $3.17 more per biweekly pay period; enrollees with self plus-one coverage will pay $7.61 more and those with family coverage will pay $10.09 more. Within the average, changes will vary by plan, with some still higher and some decreasing slightly.
In the largest plan, Blue Cross and Blue Shield Basic, the enrollee cost is increasing by $1.58 biweekly to $80.18 for self-only coverage; by $6.96 to $196.13 for self plus-one; and by $11.02 to $212.29 for family coverage. Retirees pay premiums at the same rates, but monthly rather than biweekly.
Coverage terms in the program are largely stable year to year, although for 2022 OPM emphasized expanding telehealth services and coverage for fertility treatments, and tighter controls over prescriptions for opioids and other drugs.
Last fall when announcing premiums for 2021, the OPM similarly said that the pandemic had moderated costs as some enrollees deferred care. The agency's inspector general echoed that observation in a report early this year showing what it called a "concerning" decrease in 2020 in preventive care such as wellness exams, mammograms, colonoscopies and pediatric vaccinations.
Besides pandemic-related costs, the main drivers of the premium increases in the FEHBP include the long-running factors of prescription drugs costs — particularly for newer and more expensive specialty drugs — expenses to cover chronic illnesses, and general medical inflation, the OPM said.
The average 3.8% rise in enrollee premiums follows a rise of 4.9% for 2021 and of 5.6% for 2020; in the four prior years it fell in the 6-7% range with the exception of 1.5% for 2019.
The 2022 increase also is less than the 4.8 rise announced for 2022 in the second-largest public employee program, covering state workers of California, and the 6.5% expected overall growth in medical costs for next year, the OPM said. In the FEHBP, total premiums are increasing by 2.4% but the government share is rising by less than the enrollee share due to the complex method of calculating the two.
"Clearly the administration did a better job holding down the employees' share of premium costs in the FEHB program for 2022, and we commend that progress," National Treasury Employees Union president Tony Reardon said in a statement. "But we will encourage our members to prepare for price increases and use the upcoming open enrollment season to evaluate all of their options to decide which plan is best for themselves and their families."
OPM on Wednesday also announced that premiums are increasing by 1% on average under a separate program, the Federal Employee Dental and Vision Insurance Program, in which enrollees pay the full premium cost.
That program allows for similar choices during the open season except that it has far fewer carriers — five nationwide vision plans, seven national dental plans and five regional dental plans.