Marine Corps Marathon still taking entries for in-person, virtual events
Stars and Stripes
August 19, 2021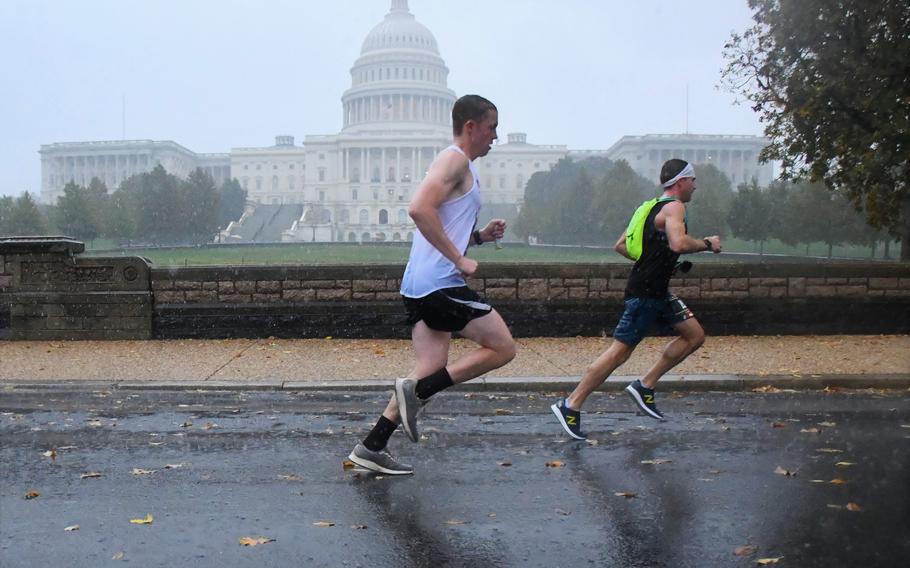 Entries were still available this week for the 46th Marine Corps Marathon, which will be held in person Oct. 31.
In recent years, the popular race has sold out within minutes of registration opening in the spring.
In-person events were canceled last year, and only virtual races were held because of the coronavirus pandemic.
Entries are also available for the 10K race and the 50K ultramarathon, which will be held the same day as the marathon.
All the races will be in Washington, D.C., and Virginia, taking in iconic monuments and memorials along their routes.
Numbers of runners will be limited this year, and social-distancing rules will be applied at the start of the races, where runners will be grouped in corrals based on their expected finishing times. More restrictions could be in force on race day to protect runners and volunteers against the virus, the race organizers said.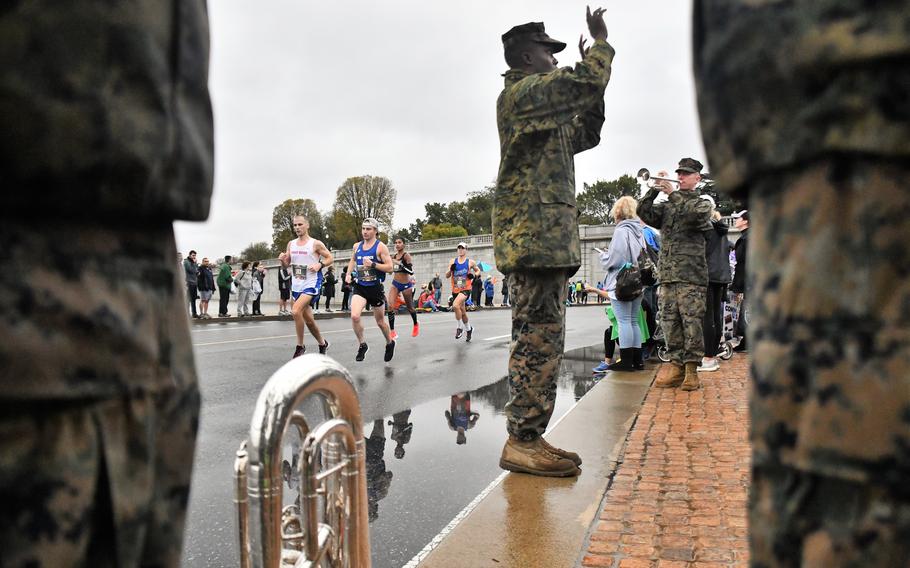 International runners, many of whom are still barred by coronavirus rules from traveling to the U.S., can compete in a virtual marathon or 50K race, but the 10K virtual race has sold out. Deployed service members and those stationed overseas are considered U.S. entries.
Virtual runners must register, pay a fee and complete the distance of the race they've chosen between Oct. 1 and Nov. 11. They will receive a T-shirt, a runner's bib, a medal and other souvenirs for completing the race.
More than 30,000 runners took part in the marathon in October 2019, the last time it was held live.
Entries are available at http://www.marinemarathon.com/events/marathon/registration/.