Two men charged with killing Army reservist and his girlfriend in West Baltimore last year
by
Phillip Jackson
The Baltimore Sun
August 14, 2021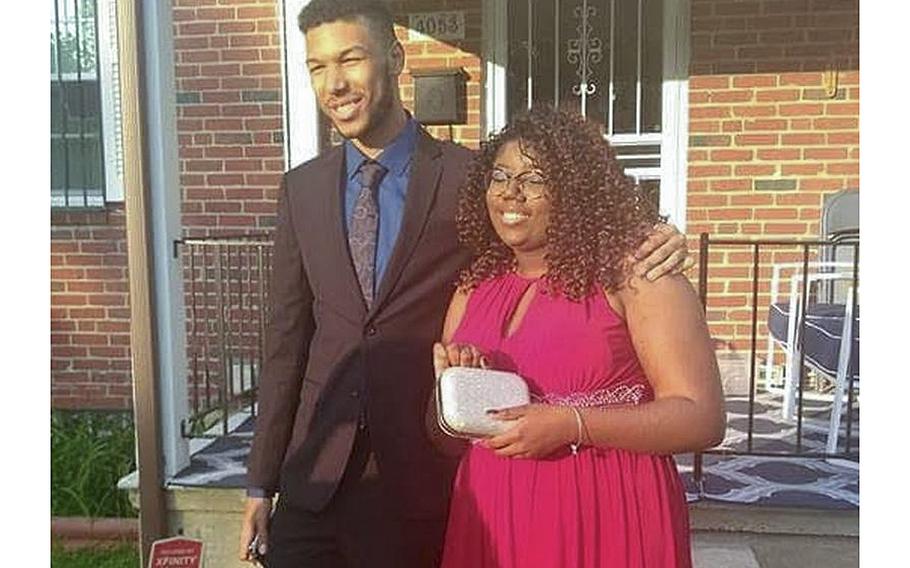 BALTIMORE (Tribune News Service) — Two men have been charged with gunning down an Army reservist and his longtime girlfriend in West Baltimore last year.
Charles Baldwin, 22, and Mizell Taylor, 20, were arrested on July 29 and charged with first-degree murder in the fatal shooting of Pedro Chesley and Diamond Davis, according to charging documents and Maryland court records.
Chesley, 20, joined Morgan State's Army ROTC program, where he focused on transportation while on scholarship, his family said.
He and Davis, 21, met at Lake Clifton and started dating. They attended their junior and senior proms together.
They were killed on November 21, 2020 in 700 block of Grantley Ave. in West Baltimore's Edmondson Village neighborhood. Police arrived to a call and found Davis and Chesley lying on the sidewalk. Davis was pronounced dead at the scene, charging documents said.
Chesley was taken to the hospital where he later died. Officers also found another woman, Brittany Mcqueen, suffering from gunshot wounds to her arm and leg, according to documents.
She survived her injuries.
Two .40 caliber casings and two .380 caliber casings were found at the scene, and detectives identified multiple witnesses and examined video surveillance footage of the incident, the records show.
No attorney was listed for either Baldwin or Taylor in online court records.
"I want to thank Baltimore city police for solving this case. I know it won't bring my son back, but justice is on the way," Pedro's father, Gregory Chesley, said Friday.
As a little boy, Chesley would sport camouflage shirts and other military-style clothing. Chesley grew up as an only child in the Northwest Community Action neighborhood of West Baltimore, his family said.
The killing of Chesley and his girlfriend has shaken the family, they said, and had them struggling for answers. They wanted their son to be more than just a number, even if he was not able to come back in their lives.
News of the arrests brought the family a measure of relief that was a long time coming.
"Eight months, it felt like eight years," his aunt, Barbara Carter in an interview Friday. "My prayers have been answered, our prayers have been answered. We are happy that they are off the street for the safety of others on the streets. They no longer have the privilege to pull the trigger to take someone else's life."
©2021 Baltimore Sun
Visit baltimoresun.com.
Distributed by Tribune Content Agency, LLC.
---
---
---