Military-funded robot teaches itself to run for miles
by
Phillip Walter Wellman
Stars and Stripes
August 9, 2021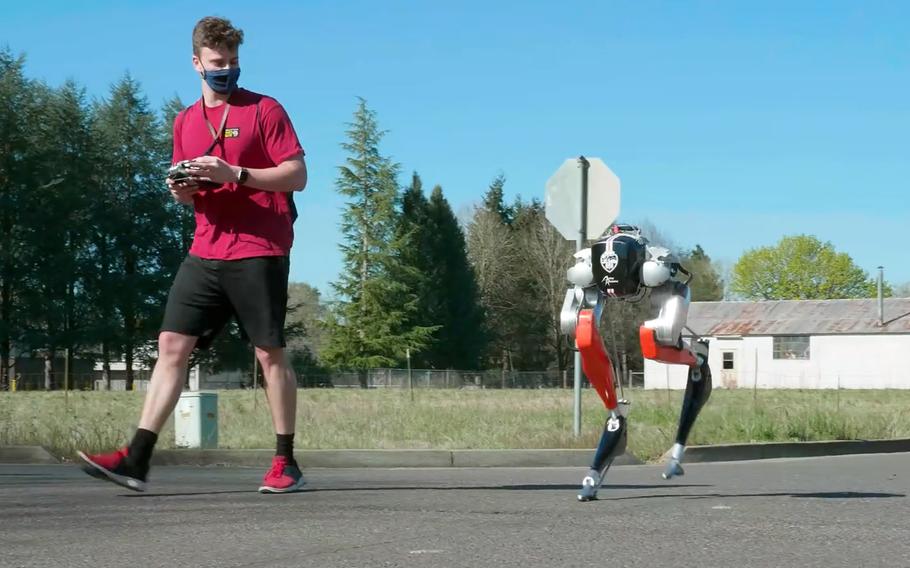 A two-legged robot financed by the military has made history by learning how to run by itself and completing a 5-kilometer jog. 
Oregon State University students developed the robot, named Cassie, which used artificial intelligence to teach itself how to maintain a running stride, the university said in a statement last month.  
The feat was described by developers as a first step toward a future in which robots work alongside humans in various environments and perform tasks such as package delivery. 
"In the not very distant future, everyone will see and interact with robots in many places in their everyday lives, robots that work alongside us and improve our quality of life," robotics professor Jonathan Hurst, who helped develop Cassie, was quoted in the statement as saying. 
The research behind Cassie was funded by a $1 million grant from the Pentagon's Defense Advanced Research Projects Agency, which supports technology intended for military use. 
In a video released by the university, a robot with humanlike legs can be seen running along different outdoor surfaces. It's said to have completed the 5K course, or about 3.1 miles, in just under an hour on a single battery charge. 
Cassie was able to teach itself to run thanks to a deep reinforcement algorithm, which allowed it to make infinite subtle adjustments to keep balance and stay upright while moving, according to the statement. 
The algorithm has also allowed robots to learn how to skip and walk downstairs, the statement said.