Biden expected to visit 9/11 Memorial in New York City on 20th anniversary: report
by
Tim Balk
New York Daily News
July 27, 2021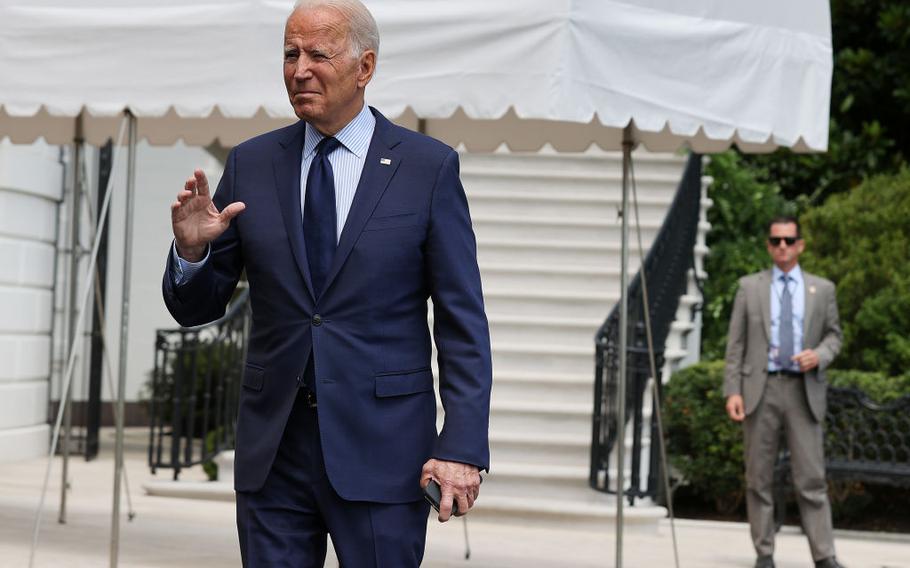 (Tribune News Service) — President Biden is expected to visit the 9/11 Memorial & Museum in lower Manhattan in September to mark 20 years since the devastating Sept. 11, 2001, attack on the World Trade Center, according to a report.
Politico reported that the White House indicated to New York officials that the president plans to make the trip as the city prepares to commemorate the day that terrorists steered a pair of hijacked planes into the Twin Towers.
The White House didn't immediately respond to requests for comment.
Biden, mask-clad, attended a ceremony at Ground Zero last September, in the heat of his campaign against former President Donald Trump.
He greeted then-Vice President Mike Pence, but did not cross paths with Trump, who never visited New York City's 9/11 Memorial during his presidency.
Last year, Biden also visited Shanksville, Pa., where United Flight 93 crashed on Sept. 11, 2001, after passengers worked to pry back control from terrorists who hijacked the aircraft.
It wasn't immediately clear if Biden will visit the southwestern Pennsylvania community or the Pentagon — which was also attacked on 9/11 — to mark the 20th anniversary.
©2021 New York Daily News.
Visit nydailynews.com.
Distributed by Tribune Content Agency, LLC.