Jack Downing, Cold War spy who came out of retirement to help CIA, dies at 80
by
Harrison Smith
The Washington Post
July 3, 2021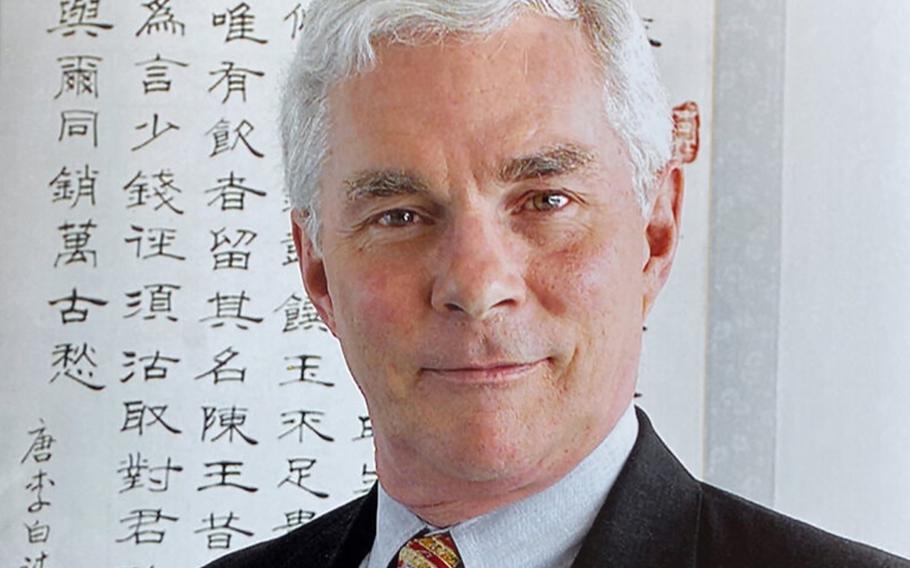 Jack Downing, a renowned spymaster who became the only CIA officer to run and recruit agents in both Beijing and Moscow during the Cold War, then came out of retirement in 1997 to reinvigorate the agency's demoralized clandestine branch, died June 27 at his home in Portland, Ore. He was 80.
The cause was colon cancer, said his daughter, Wendy.
Downing was the consummate field agent, colleagues said, a Harvard graduate and Marine Corps veteran who served two tours in Vietnam, spoke fluent Chinese and Russian, and delighted in reciting Chinese poetry as well as developing new ways to evade the KGB. "He was everybody's idealized version of what a spy would be like," said Jonna Mendez, a former chief of disguise at the CIA.
At age 56, Downing was coaxed out of retirement to serve as deputy director for operations, charged with overseeing espionage operations around the world. George Tenet, who had just been appointed the nation's fourth director of intelligence in five years, later recalled that the agency's "expertise was ebbing," with the clandestine service "in disarray."
Morale had been shaken by sexual discrimination lawsuits and a host of spy scandals, most notably the revelation that Aldrich Ames, a 31-year CIA veteran, was a double agent who had been spying for the Russians for nearly a decade. He was arrested by the FBI in 1994 and later sentenced to life in prison, after providing the Soviets with a list of agents who were working for Western intelligence agencies.
Two years into retirement, Downing "had grave doubts about coming back," he later told the New York Times. But he had a profound attachment to spycraft and to the company where he had spent nearly three decades working undercover, including tours as station chief in the Communist capitals of Moscow and Beijing.
When he finally agreed to lead the Directorate of Operations, or DO, as the CIA's clandestine division is known, his appointment was celebrated by veterans at Langley headquarters. Reporters likened him to George Smiley, the reserved protagonist of John le Carré spy novels, who is plucked out of retirement to help British intelligence.
"I got a superstar," Tenet declared.
Downing championed a back-to-basics approach to spycraft while trying to harness new technologies to improve intelligence collection. Officers who had resigned in the previous two years were interviewed to find out why, and resignations dropped by at least 50 percent during his tenure.
Crucially, Downing developed a close relationship with Rep. Porter Goss, R-Fla., a former CIA officer who chaired the House Intelligence Committee and was later appointed CIA director by President George W. Bush. Goss backed major budget increases, enabling the agency to hire a wave of new officers and expand its global footprint, and saluted the spy chief from the floor of the House shortly before Downing retired in July 1999.
"Under Jack," he said, "DO officers have found ways to penetrate terrorist cells, to get inside the cabinet rooms of rogue states, and to detect and disrupt the movement of narcotics. . . . Where there used to be malaise is now a sense of mission. Where there used to be risk aversion is now a feeling of confidence."
Downing was not without his critics, including those who said that he was ill-equipped to address the threat of terrorism. He later said that he had recognized the need for better intelligence in Iraq and "kept pounding away on the issue," according to journalist James Risen's CIA history "State of War" (2006), but was never able to find reliable sources in the country.
Still, he said he was proud to have brought a new energy to the clandestine ranks, in part through revamped training programs. Downing reinstituted a parachute requirement, intended in part to boost confidence and camaraderie, in which all operations officers were required to bail out of an airplane at 1,200 feet.
"Ordinary people are not inclined to jump out of an airplane," he told The Washington Post in a 1999 interview, "and we are not looking for ordinary people."
The younger of two children, Jack Gregory Downing was born in Honolulu on Oct. 21, 1940. His father, a naval officer, survived the Japanese attack on Pearl Harbor but was killed in action at the Battle of Guadalcanal. Downing grew up at his grandparents' home in Dallas, where his mother became the couture buyer at Neiman-Marcus, jetting to Europe to meet with designers such as Karl Lagerfeld and Rosita Missoni.
After graduating from the Hill School, a boarding school in Pottstown, Pa., Downing studied Chinese language and history at Harvard. He received bachelor's and master's degrees and was recruited by the CIA, only to fail the physical because he was sick, according to his daughter. He joined the Marine Corps, rose to the rank of captain and was discharged on a Friday in 1967. The following Monday, he joined the CIA.
Downing served as special assistant to retired Navy Adm. Stansfield Turner, the CIA director under President Jimmy Carter, and was head of the East Asia division in between postings. In the early 1980s he also partnered with Tony Mendez, the CIA chief of disguise who became known for smuggling six American hostages out of Iran, to develop the equivalent of a graduate course in spycraft.
"They came up with some new deceptions and illusions," said Jonna Mendez, Tony's widow and sometime collaborator. (He died in 2019.) "At the end of the day we were working with the magic community out in Hollywood. If you can disappear an elephant on a stage, maybe you can disappear a CIA officer in Moscow on the street. And they ended up doing it over and over," often using a technique known as "identity transfer," in which an agent or officer was made to look like someone else.
Downing and Mendez taught officers how to evade detection in cities like Havana and Beijing, but were forced to develop new methods after one of the course's graduates, Edward Lee Howard, fled to Moscow in 1985. The next year, Downing was posted to the city as station chief, during a treacherous period in which Ames was passing intelligence to the Russians but had not yet been caught.
In between his stints at the CIA, Downing worked as a vice president at a consulting firm. He later partnered with former CIA director Richard Helms to launch the CIA Officers Memorial Foundation, which supports the children and spouses of officers who have died in the line of duty.
Survivors include his wife of 59 years, the former Suzanne Leisenring of Portland; two children, Wendy Downing of Portland and John G. Downing of Truckee, Calif.; a sister; and four grandchildren.
Downing received the CIA's Distinguished Intelligence Medal and Trailblazer award. In 1995, after he retired for the first time, he was presented another honor of sorts, according to Tony and Jonna Mendez's nonfiction book "The Moscow Rules." In an apparent tip of the hat to a worthy adversary, he received a coffee-table book printed by the Russians, consisting entirely of surveillance photos that showed him driving or walking down the streets of Moscow.