Sikorsky lands $879 million Navy heavy-lift helicopter contract as it faces criticism over cost, delays
by
Stephen Singer
The Hartford Courant
June 28, 2021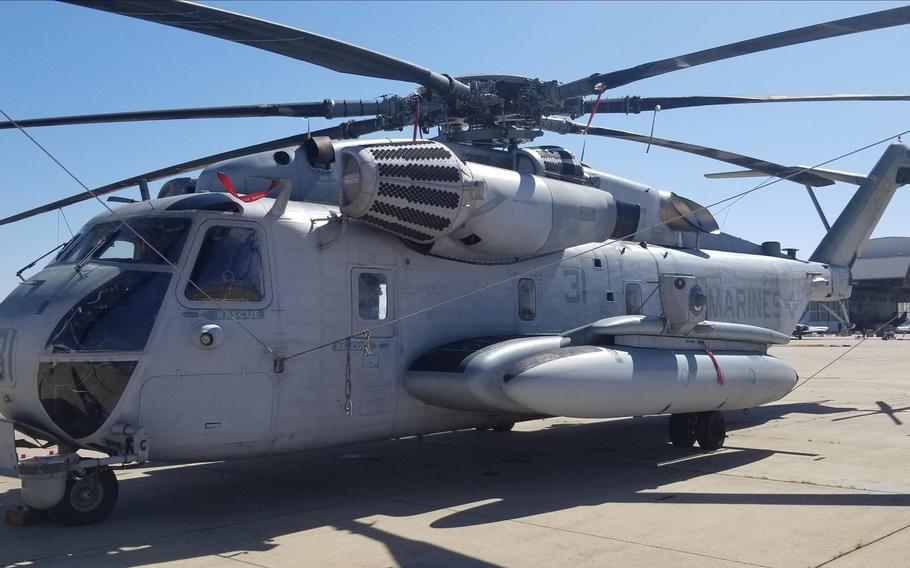 HARTFORT, Conn. (Tribune News Service) — Sikorsky Aircraft has been awarded a U.S. Navy contract of $878.7 million to build nine heavy-lift helicopters that were at the center of a 2016 deal with Connecticut and have faced government criticism over production delays and cost.
The contract, which will cost $97.6 million for each of the next-generation helicopters, will deliver the aircraft in 2024 as part of a 200-aircraft program into the next decade for the U.S. Marine Corps. The next lot reduces the cost to $94.7 million.
"As the long-range logistic support backbone for the U.S. Marine Corps, it is essential that we get this critical capability to the fleet as quickly and as affordably as possible," said Col. Jack Perrin, heavy-lift helicopter program manager.
The recent award brings the program's total aircraft, either delivered or on contract, to 33.
The program, which is grappling with design problems identified in a Department of Defense report, will start initial tests and evaluations next month.
The Navy said in a 2020 report it is making corrections to several design deficiencies discovered during developmental testing. The problems include hot gas ingestion by an engine, low reliability of main rotor gearbox, hot gas affecting aircraft structures, tail boom and tail rotor structural problems, overheating of main rotor dampers and other problems.
A Sikorsky spokesperson said the manufacturer and the Navy "continue to operate an integrated test plan and are committed to enter (initial testing and evaluation) as planned this summer, support operational deployment and expand production of this all-new heavy lift helicopter."
Sikorsky said it is addressing technical issues cited in the report, with most having been resolved "and are confident we have solutions to address the few outstanding issues."
The CH-53K is designed to carry 27,000 pounds of payload, or three times the weight borne by the previous helicopter, for up to 110 nautical miles, climbing from sea level to 3,000 feet above mean sea level, according to the Navy.
The CH-53K is intended to transport armored vehicles, equipment and personnel from ships to inland locations. Sikorsky touts it for its speed, capacity and maneuverability.
A Government Accountability Office report in March said the CH-53K schedule doesn't "fully meet best practices for developing and keeping reliable project schedules." And it said overlap between testing and buying larger numbers of helicopters "means problems revealed during testing would have to be fixed on more helicopters already built."
"Such retrofits are costly," it said.
A $220 million state aid package for Sikorsky Aircraft was negotiated by the administration of then-Gov. Dannel P. Malloy and approved by the General Assembly to keep Sikorsky in Connecticut.
In the agreement between the state and Lockheed Martin Corp., the parent company of Sikorsky, the helicopter maker will increase its full-time employment in Connecticut and nearly double its spending of $350 million a year with Connecticut suppliers.
Sikorsky hired more than 1,000 workers last year, doubling the number of workers brought on in 2019. Its workforce was 13,000 as of Feb. 28 and more will be hired in the future.
In addition to the heavy-lift helicopter, Sikorsky is competing to design and build prototypes for the Future Long Range Assault Aircraft that will replace the Black Hawk and Future Attack Reconnaissance Aircraft, a light-attack scout helicopter.
©2021 Hartford Courant.
Visit courant.com.
Distributed by Tribune Content Agency, LLC.