New Marine officer shot by stray bullet in New York's Times Square
by
Corey Dickstein
Stars and Stripes
June 28, 2021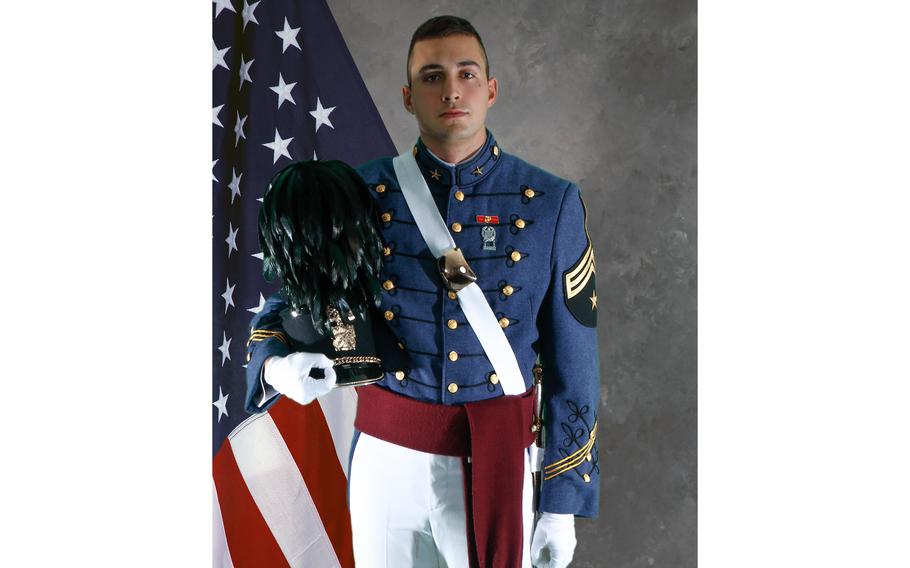 A newly commissioned Marine Corps officer suffered non-life-threatening injuries when he was shot in the back by a stray bullet in New York City's Times Square on Sunday evening, police and military officials said.
2nd Lt. Samuel Poulin, 21, was struck by the bullet at about 5:15 p.m. while walking near the intersection of West 45th Street and Broadway with family members, according to the New York Police Department. Poulin is from Northville in upstate New York and he was commissioned last month into the Marine Corps after graduating from The Citadel in Charleston, S.C., according to his military records.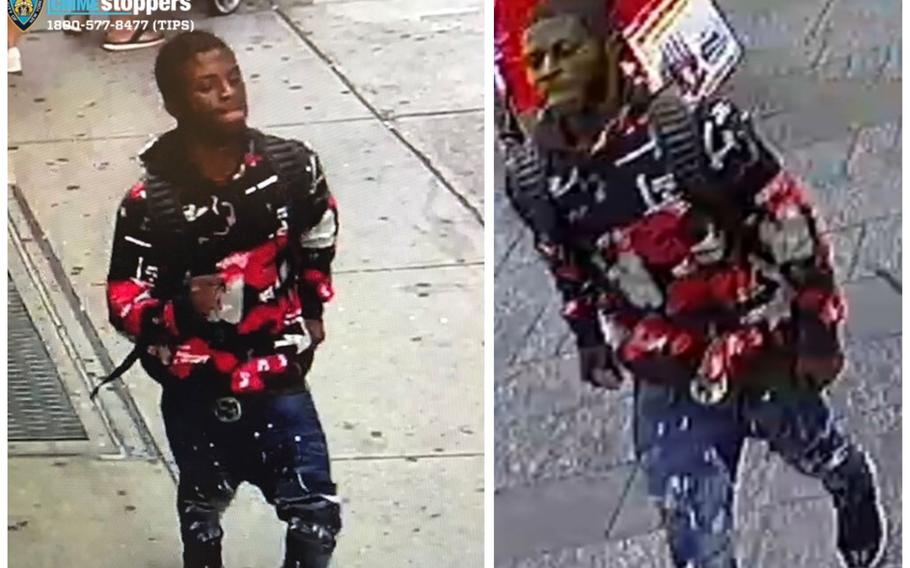 Police were searching for the suspect Monday, according to an NYPD spokesman. Investigators believe the bullet was fired during an altercation between people nearby who were unknown to Poulin. Police released a photo and video of the alleged suspect Monday via Twitter and asked the public to help identify him.
WANTED for an Assault: On Sunday June 27, 2021 at approx. 5:15 P.M., in the vicinity of West 47st. and 7th Ave. @NYPDMTS a unknown individual shot a 21 year old innocent bystander causing serious injury Call @ 800-577-TIPS or DM NYPDTips Reward up to $3500 pic.twitter.com/j199kR3iYj

— NYPD Crime Stoppers (@NYPDTips) June 28, 2021
In addition to graduating from The Citadel and commissioning into the Marines, Poulin was married last month, according to an official at the military school. He was expected to attend The Basic School at Marine Corps Base Quantico, Va., for officer training later this year, a service spokesman said.
It was not clear Monday if his injuries would impact those plans.
Poulin was listed as a flight student in his Marine records, indicating he eventually planned to attend pilot training.
He graduated from The Citadel on May 9. He was an ROTC cadet and a top student at the school, according to the university from which he earned a bachelor's degree in physics.
"The Citadel family … is greatly saddened to learn about what happened to our Class of 2021 graduate, 2nd Lt. Sam Poulin in Times Square on Sunday," retired Marine Gen. Glenn Walters, president of The Citadel, said in a statement. "We are encouraged that he is reported to be in stable condition [and] are sending our prayers and our love to his new wife and family."
Poulin attended The Citadel after graduating near the top of his class in 2017 from Gloversville High School, where he also played basketball, according to the local newspaper, the Fulton County Express.
By Monday afternoon, Poulin had been released from the hospital and was recovering, the New York Post reported, citing an unnamed NYPD official.
Those with any information about the shooting are asked to call the NYPD Crime Stoppers Hotline at 1-800-577-8477.
Twitter: @CDicksteinDC