Lockdown lifted at Lackland Air Force Base; security investigates report of shots fired near gate
by
Rose L. Thayer
Stars and Stripes
June 9, 2021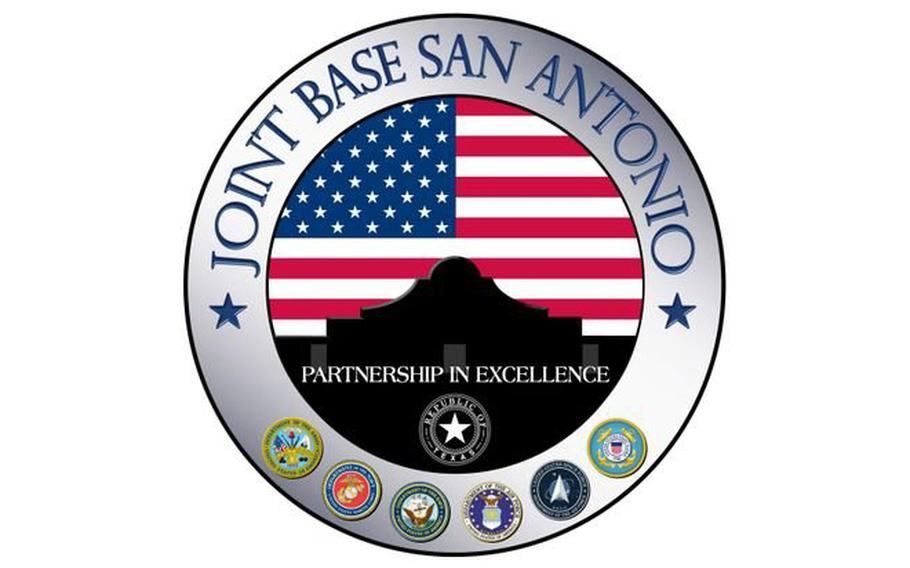 Joint Base San Antonio-Lackland Air Force Base spent nearly three hours on lockdown Wednesday after installation security forces received a call that gunshots were possibly fired near an entrance to the Texas base.
"We're trying to investigate a couple of leads right now to confirm if gunshots actually did take place on the installation," Lt. Col. Brian Loveless, commander of the base's 802nd Security Forces Squadron, said Wednesday afternoon.
No injuries were reported, he said.
Security forces received a call at about 11:50 a.m. from people in a building on base stating they heard two gunshots fired from outside the Valley Hi Gate, which is located off Interstate 410 in southwest San Antonio.
Officials decided then to lock down the base as they investigated the incident, Loveless said.
An initial release from the base described two shooters firing toward the base near an area with trainees. However, Loveless said they do not have an eyewitness who saw someone shooting a firearm.
"I don't think there was an overreaction," he said. "There's a lot of facilities on this installation that are very important to the Air Force, and we have to take every report seriously. Now I would rather overreact to something than under-react and get it right. We can triage whether or not we responded appropriately later on, but as of right now, I am 100% confident we made the appropriate response and made all the right calls along the way."
Because the potential gunshots came from outside the base, the San Antonio Police Department, Bexar County Sheriff's Office and Texas Department of Public Safety responded to help clear the area and search for the potential shooters.
By 3:15 p.m., all gates, including the Valley Hi Gate, were returned to normal operations, base officials said.
Lackland Air Force Base is a training hub for the service. It hosts all enlisted basic training as well as training for special warfare airmen and military working dogs and handlers.
It is one of three large bases spread across San Antonio that make up the joint base. In total, Joint Base San Antonio supports about 47,000 active-duty service members.
📢#ActiveShooter update:

➡There are no suspected injuries at this time.
➡The shooting is suspected to have happened outside Valley Hi Gate on JBSA-Lackland.
➡JBSA emergency responders are working with the SAPD to clear the area and search for the shooters.

— JointBaseSanAntonio (@JBSA_Official) June 9, 2021
Twitter: @Rose_Lori