West Point grads raise concerns about politicization of military, urge Class of 2020 to uphold ideals
Stars and Stripes
June 11, 2020
---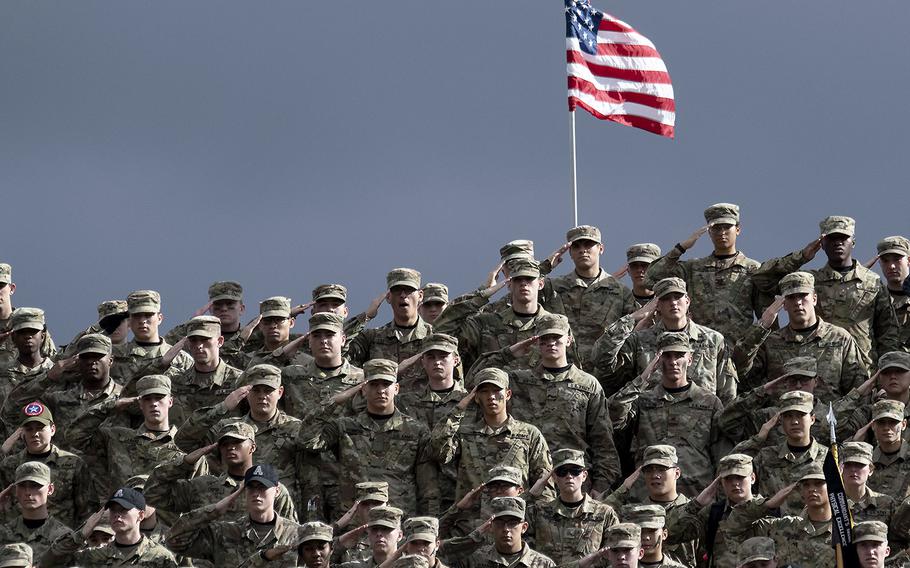 In a letter published Thursday, hundreds of West Point alumni raised concerns about fellow graduates they say are politicizing the military and tarnishing the oaths they have all taken, urging the Class of 2020 to lead with character.
"This oath has no expiration date," says the letter, published on Medium.com just days before President Donald Trump is slated to speak to the current graduating class on Saturday. "Oaths are solemn, public promises with significant meaning and moral gravity. When they are broken, the nation suffers."
The post has been signed by over 350 graduates calling themselves Concerned Members of the Long Gray Line, representing nearly 50 classes from 1964 to 2017. Their service spans several presidential administrations. The group writes that its concern is about principle, not party, but it is clear rebuke of West Point alumni serving in the Trump administration.
"We are concerned that fellow graduates serving in senior-level, public positions are failing to uphold their oath of office and their commitment to Duty, Honor, Country," it says. "Their actions threaten the credibility of an apolitical military. We ask you to join us in working to right the wrongs and to hold each other accountable to the ideals instilled by our alma mater and affirmed by each of us at graduation."
Prominent West Point graduates serving in the Trump administration include Defense Secretary Mark Esper, Secretary of State Mike Pompeo, and senior advisers Brian Bulatao and Ulrich Brechbuhl — all Class of 1986.
David Urban, also a 1986 graduate, served as a senior adviser to Trump's presidential campaign, and the president nominated another 1986 classmate, Mark Green, as Army Secretary in 2017.
The concerned graduates also pointed to military leaders who have participated in "politically charged events." Their letter came as Chairman of the Joint Chiefs of Staff Gen. Mark Milley — not a West Point graduate — apologized for walking in uniform with Trump to a church where police had cleared peaceful protesters last week for a photo op.
The letter rejected the proposed use of military forces against those protesting racism and police brutality throughout the U.S. after the killing of George Floyd in Minneapolis late last month. It urged the Class of 2020 uphold democratic principles and invoked the words of the Cadet Prayer to "choose the harder right" and "never be content with a half-truth."
"These are difficult times, but we are confident you will rise to the challenge and do your part as leaders in our Army," the post said. It said repeatedly: "America needs your leadership."
---
---
---
---