'His sacrifice saved lives': Petition filed to get a military funeral for ROTC cadet who died in UNC shooting
by
Heather Benit
Stars and Stripes
May 3, 2019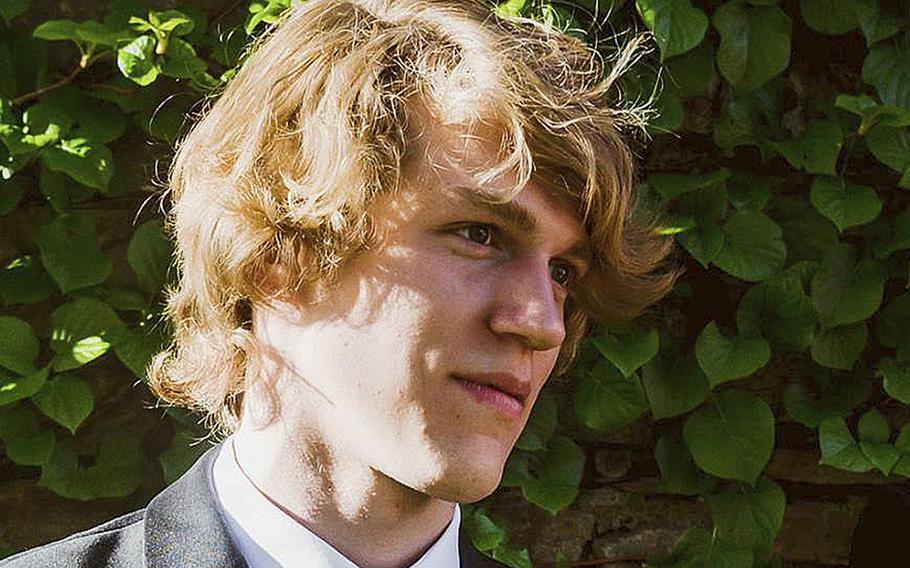 A petition was filed Wednesday asking the White House to give Riley Howell, a University of North Carolina-Charlotte student and ROTC cadet, a full honors military funeral.
Howell died Tuesday after charging and tackling a gunman who opened fire in a UNC classroom. The suspect killed Howell and another student and wounded four others, police said.
"Riley was an ROTC cadet and would have served his country. Instead, he died saving the lives of his classmates," the petition said.
Howell was enrolled in his first semester of Army ROTC as a participating student in the Military Science 102 course, Lt. Col. Chunka Smith, who runs the school's Army ROTC program, said in an email. Howell planned to pursue a life of military service or become a first responder, Smith said.
"Though our time with Riley was brief, I can tell you that he stood out. I make it a point to shake the hands of all 180 Cadets in our program. All of them are phenomenal men and women but Riley stood out because of his strong, tall, athletic build and his overall calm presence. He embodied everything we look for in future officers. At the end of each semester my cadre and I sit down to review line by line all of the students on path to contract and those who we want to recruit. Riley was one of those individuals I would have called into my office to recruit," Smith said.
Howell's actions allowed police time to capture the gunman, Charlotte-Mecklenburg Police Chief Kerr Putney said during a news conference Wednesday. "His sacrifice saved lives."
The ROTC program at UNC trains cadets in military tactics and teaches students to seek cover, assess the situation and take action. The program will honor Howell by adding his story to the program's instruction, Smith said.
"Each year 180 plus Army ROTC students will know the story of Riley Howell and the sacrifice he made. They will carry and spread the legacy of Riley Howell."
A police-escorted procession accompanied the return of Howell's body to his hometown Waynesville, N.C., on Thursday. People lined the streets in honor of the slain student. A memorial service will be held for Howell on Sunday, according to his obituary.
"I want that to be his legacy, that he lost his life to protect those he cared about," David Belnap, a friend and fellow UNC student, told The Associated Press.
Nearly 30,000 people had signed the petition as of Saturday morning.