US military aircraft hit in S. Sudan
---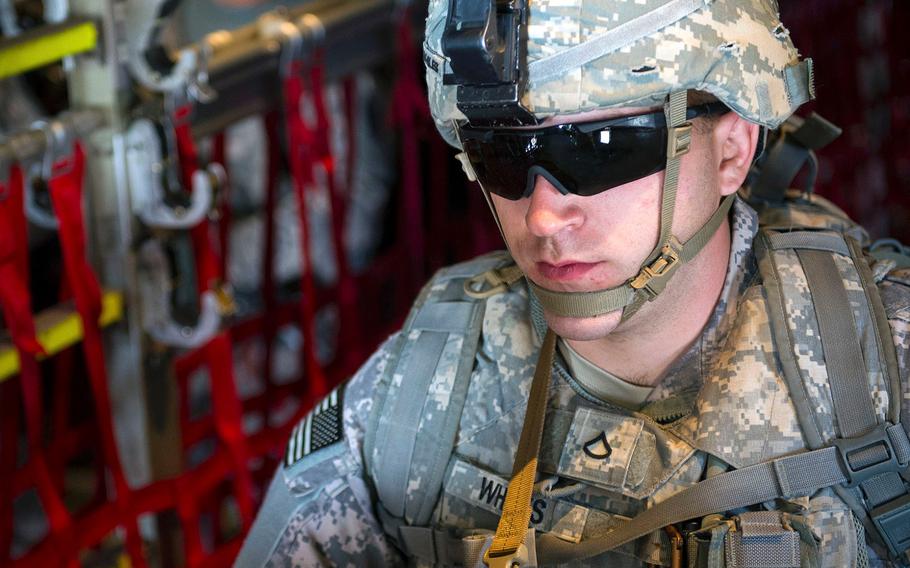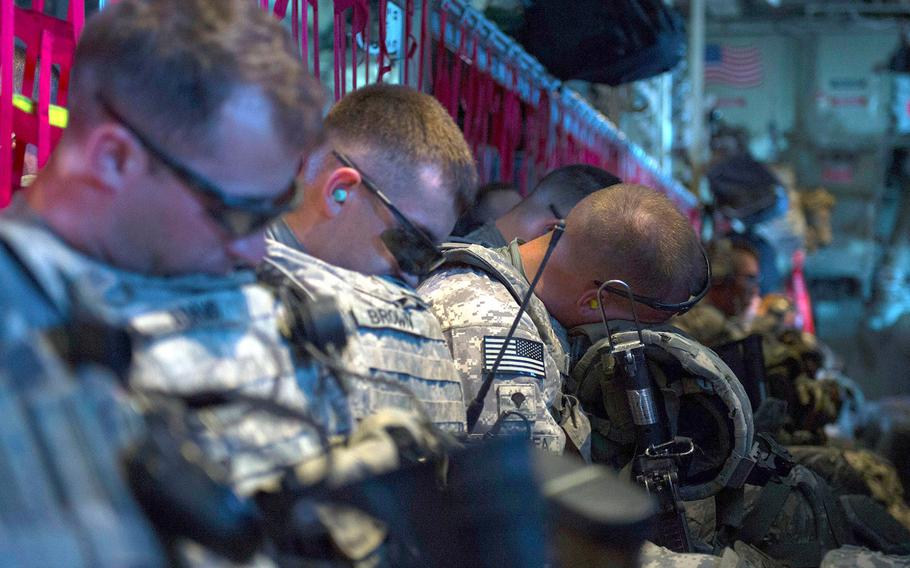 Four U.S. troops were wounded on Saturday after their aircraft took hostile fire while they were en route to evacuate U.S. citizens from South Sudan, U.S. Africa Command reported.
"As the aircraft, three CV-22 Ospreys, were approaching the town [of Bor] they were fired on by small arms fire by unknown forces," AFRICOM said in a statement. "All three aircraft sustained damage during the engagement."
The aircraft landed in Entebbe, Uganda, where the wounded were transferred to a C-17 and flown to Nairobi, Kenya, for treatment, AFRICOM said. All four servicemembers were in stable condition, the statement said.
It was not immediately known how many Americans were to be evacuated from Bor, the capital of Jonglei state, which has been the scene of heightened tension in recent days as ethnic-based violence escalates in the country, which achieved independence in 2011. The Associated Press quoted South Sudan's military spokesman as saying government troops were not in control of Bor.
Meanwhile, AP reported that a U.N. helicopter that was trying to evacuate civilians and peacekeepers made an emergency landing Friday after being hit by small arms fire in Jonglei state. The AP said no injuries were reported in that incident.
The tilt-rotor Ospreys, which take off like a helicopter and fly like an airplane, are favored by Marine Corps quick reaction forces as well as special operations units. The three Ospreys were carrying forces from Combined Joint Task Force-Horn of Africa, AFRICOM said, and were attempting to evacuate U.S. citizens at the request of the State Department.
Combined Joint Task Force-Horn of Africa, which is focused on countering violent extremists in Somalia and around the Horn of Africa, has its headquarters at Camp Lemonier in Djibouti, the U.S. military's only official and permanent base in Africa.
About 35,000 civilians displaced by the growing violence in South Sudan have taken refuge at U.N. facilities in Bor, Bentiu and Juba, according to the United Nations.
On Wednesday, 45 U.S. military personnel deployed to South Sudan for the purpose of protecting U.S. citizens, the same day that the U.S. Air Force evacuated 120 people from Juba, the capital of the country, as fighting among local factions escalated. The evacuees included U.S. and foreign diplomats as well as other American citizens. They were flown to Nairobi, Kenya.
The U.S. military personnel deployed are members of the East Africa Response Force — a joint team based at Camp Lemonnier, Djibouti. The team is designated to quickly augment security at U.S. diplomatic facilities in Africa when called upon by the State Department in emergency situations.
The EARF was created following the Sept. 11, 2012, attack on the U.S. consulate in Benghazi, Libya, in which four Americans were killed, including U.S. Ambassador Christopher Stevens.
The Obama administration and U.S. military leaders were heavily criticized by Republicans for not responding more quickly to the Benghazi attack and launching an emergency rescue operation.
"It [the EARF] evolved out of that," a U.S. defense official told Stars and Stripes on condition of anonymity. "After Benghazi, we did a lot of internal looking at how we might be able to posture to respond more quickly."
"This is another example of ways the department has improved its response capabilities since Benghazi," Warren said when the evacuation and EARF deployment were first announced on Wednesday. Initially, DOD would not reveal the size of the response team.
The soldiers in Juba are from the 2nd Brigade, 1st Infantry Division based at Fort Riley, Kansas. A battalion from the 2nd Brigade is currently assigned to the EARF on a rotational basis, according to Maj. Martin O'Donnell, a spokesman for the 1st Infantry Division.
The U.S. military footprint in Juba could be increased rapidly if necessary.
"He [the EARF commander] could surge that force up to battalion strength if he needed to," the anonymous defense official said. A battalion can consist of as many as 900 troops.
"They could [also] bring in heavier weapons if they had the cause for it," the official said.
Elsewhere in Africa, the U.S. military is assisting French and African forces with efforts to quell the violence and anarchy in the Central African Republic.
Last week, two Air Force C-17s began airlifting Burundian peacekeepers and military equipment to the CAR.
That airlift operation is now complete, DOD spokesman Col. Steve Warren told reporters Friday.
During the support mission, the C-17s and their crews conducted 16 flights and transported 857 Burundian troops, 73 pallets of equipment, and 18 Burundian military vehicles from Bujumbura, Burundi to Bangui, the capital of the CAR.
The U.S. is providing $101 million in security assistance to help stabilize the CAR, according to a White House fact sheet. That assistance includes:
Airlift for Burundi provided by the Department of Defense. Up to $60 million in defense services for French forces and defense articles and services for the African-led International Support Mission to the Central African Republic troop contributors under the drawdown authority. $40 million in Peacekeeping Operations funding to support MISCA, which will include: Provision of nonlethal equipment, to include armored personnel carriers, 4x4s, troop carriers, logistics trucks, fuel tankers, recovery vehicles, ambulances, personal protective equipment, communications, headquarters assistance, and materials for construction of defensive fortifications. Provision of pre-deployment training for rotating units, both through the Africa Contingency Operations Training and Assistance program and U.S. Africa Command.At the invitation of the African Union, a team of U.S. liaison officers will assist in coordinating U.S. support to MISCA.
"We will seek to support additional airlift requests from African partners who are committed to deploying forces to MISCA," the White House said.
Jon Harper reported from Washington. John Vandiver reported from Stuttgart, Germany. Stars and Stripes reporter Leo Shane contributed to this report.vandiver.john@stripes.comharper.jon@stripes.com Twitter@JHarperStripes
---
---
---
---