Three US troops wounded in apparent insider attack in Afghanistan
by
Corey Dickstein
September 23, 2019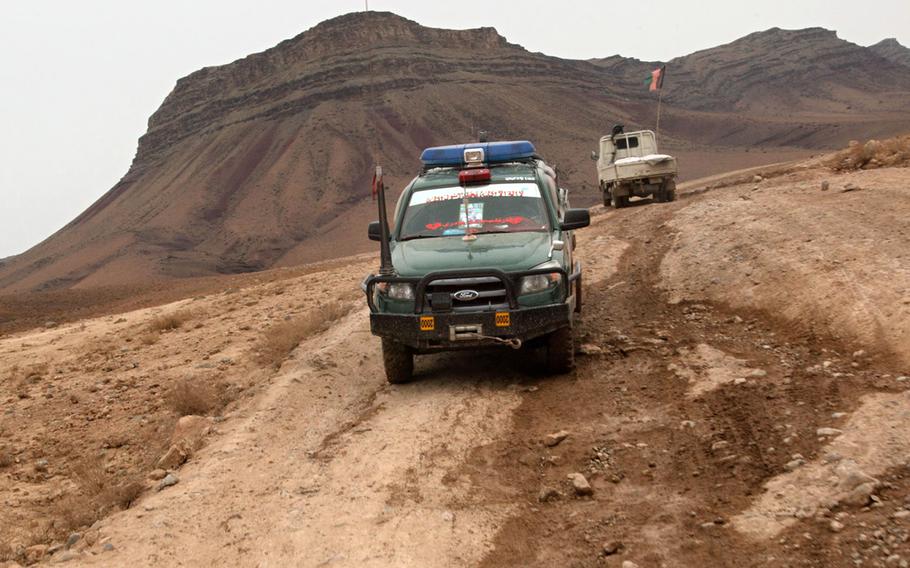 WASHINGTON – Three American troops were wounded Monday when an Afghan police officer opened fire at their convoy in southern Afghanistan's Kandahar province, a defense official said.
A statement from NATO's Kabul-based Resolute Support mission said the servicemembers suffered "non-life-threatening injuries," and the attacker, an Afghan Civil Order police officer, was killed in the incident. The statement did not identify the wounded as American; however a defense official confirmed all three were U.S. troops. The official was not authorized to release the information publicly and spoke on the condition of anonymity.
The NATO release said coalition forces would review their defensive force posture following the incident, which appeared to be the second insider attack in recent months. Two paratroopers from the 82nd Airborne Division, Spc. Michael Nance and Pfc. Brandon Kreischer, were shot and killed July 29 by an Afghan soldier.
"We are reviewing the incident [on Monday] with our Afghan security partners," the NATO statement read. "Resolute Support continuously assesses force protection measures and we adapt and adjust based on the environment."
On Twitter, the Taliban claimed responsibility for the attack, which they claimed killed 12 "invaders." A Taliban spokesman wrote the attack on Monday was conducted by a Taliban infiltrator who had "entered enemy ranks long ago for carrying this type of attack."
That claim was disputed by a spokesman for American forces in Afghanistan. Army Col. Sonny Leggett, the top spokesman for U.S. Forces-Afghanistan, wrote the Taliban's assertions were "more lies and false claims" in a tweet from his official account.
The Taliban routinely inflate the number of U.S. and coalition troops killed or injured in their attacks.
Some 20,500 American servicemembers have been wounded in action in Afghanistan during the 18-year war launched in the weeks following the Sept. 11, 2001 terrorist attacks on New York and Washington. In 2019, 17 American troops have been killed in action in Afghanistan, marking the deadliest year for U.S. servicemembers since the United States formally ended its large-scaled combat operations there in 2014.
The incident Monday comes as the future of American forces in Afghanistan appears unclear. President Donald Trump, who has long vowed to end American involvement there, abruptly ended talks with Taliban negotiators last month. His decision came just before the sides appeared likely to sign an agreement that would pave the way for the United States to withdraw some of its about 14,000 troops in exchange for the Taliban to begin peace negotiations with the Afghan government and assurances the insurgent group would not provide terrorist organizations safe harbor.
Stars and Stripes reporter Phillip Walter Wellman contributed to this report.
dickstein.corey@stripes.com Twitter: @CDicksteinDC