ISIS kills at least 11 Afghan soldiers in latest Kabul attack
by
Chad Garland Phillip Walter Wellman
January 29, 2018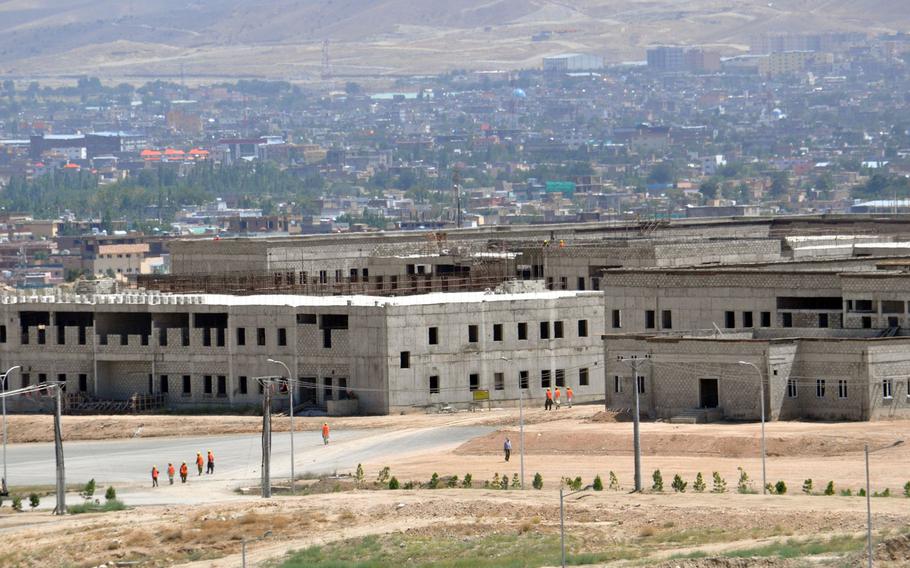 KABUL, Afghanistan — Militants armed with suicide vests and small arms stormed a major training base in Kabul on Monday, killing at least 11 Afghan soldiers and wounding 16 others in the third deadly attack in the Afghan capital in the past nine days.
The Islamic State group claimed responsibility for the attack. The pre-dawn assault near the Marshal Fahim National Defense University on the western outskirts of the city lasted a few hours, according to Defense Ministry spokesman Dawlat Waziri, who said four assailants were killed and one was captured.
Two of the attackers died after detonating suicide vests, Waziri said. The others were killed by security forces.
The group attacked an entrance of the heavily fortified compound, which houses U.S. and NATO instructors, but was prevented from entering, Waziri added.
Around 40 Afghan commandos were sent to the scene shortly after 5 a.m. to combat the militants, Abdul Qayum Nooristani, a spokesman for the Afghan National Army Special Operations Command, told Stars and Stripes.
The assault follows an attack in October, in which 15 cadets were killed after a suicide bomber targeted their bus near the academy compound.
The latest deaths follow a string of attacks that has left Kabul residents on edge. On Saturday, an ambulance packed with explosives was detonated in central Kabul, killing more than 100, in one of the deadliest attacks of the 16-year-old war.
A week earlier, six Taliban gunmen stormed the city's Intercontinental Hotel and battled security forces there for more than 12 hours. At least 22 people — mostly foreign civilians, including four Americans — were killed.
The bloodshed has led to widespread criticism among Afghans of the country's national unity government, which the U.S. helped broker in 2014 after disputed elections.
Monday was declared a holiday, as part of three days of mourning for the victims of the recent attacks. Tuesday has been declared a national day of prayer.Zubair Babakarkhail contributed to this report.
wellman.phillip@stripes.comTwitter: @pwwellmangarland.chad@stripes.comTwitter: @chadgarland