Americans want end to Afghanistan war and fewer foreign interventions, report says
by
Phillip Walter Wellman
September 15, 2020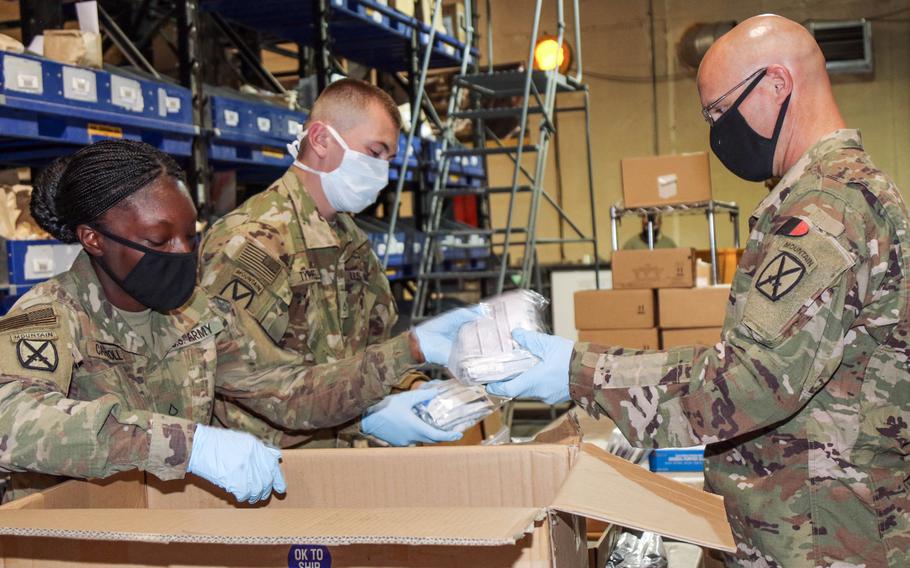 KABUL, Afghanistan — Americans prefer diplomacy over military intervention, want negotiations with adversaries like the Taliban and would rejoin international agreements the country has pulled out of under President Donald Trump, a new report said.
Nearly 62% of Americans said they backed an agreement signed in February between the U.S. and Taliban after they were provided with the details, the report released Monday by the Eurasia Group Foundation found. The deal aims to bring all U.S. troops home from the country by next year. It calls for the Taliban to hold talks with the Afghan government — which began Saturday after months of delays — to cut ties with terrorist groups such as al-Qaida and to bar them from using Afghanistan as a base to recruit fighters and launch attacks on the U.S. and its allies.
The report sought to understand what American voters want the U.S. role to be in the world. The war in Afghanistan, launched in October 2001 after the 9/11 attacks, is America's longest.
Last week, Central Command boss Marine Gen. Kenneth McKenzie said the U.S. aimed to cut troop levels in Afghanistan from 8,600 — roughly where they were when Trump took office — to about 4,500 "by the late October-November time frame."
The number of Americans who want to keep troops in Afghanistan until "all enemies have been defeated" was down by half, from 30% to 15%, compared with 2019, the report said.
Overall, Americans "want to decrease the number of U.S. troops stationed overseas and reduce security commitments to countries in Europe, Asia and the Middle East," it said.
They want the U.S. "to engage with the world but in a far less militarized fashion than it currently does."
Even when it comes to adversaries such as Iran, Americans would prefer diplomacy to war, the report said. A majority of those surveyed want Washington to "pressure Iran through … non-military means, either by reviving nuclear negotiations and pursuing diplomatic solutions or … pressuring Iran via economic sanctions," the report said.
Two-thirds of respondents said the U.S. should rejoin the Iran nuclear deal, a 2015 six-nation agreement that restricted Iran's enriched uranium stockpiles and allowed in international inspectors. The Trump administration argued that it didn't go far enough to prevent Iran from developing nuclear weapons.
Nearly half of those polled for the report, which is in its third year, thought U.S. military spending should be held at current levels. Those who supported decreases to military spending outnumbered those favoring an increase by a by 2-to-1 margin, it said.
During Trump's presidency, defense spending has reached historic heights, the report said. The United States spends more on defense than China, India, Russia, Saudi Arabia, France, Germany, the United Kingdom, Japan, South Korea and Brazil combined, it said.
Regardless of whether Trump or his Democratic rival for the presidency, Joe Biden, wins the election in November, Americans are unlikely to have their wish for "a more restrained foreign policy" fulfilled in the short term, it said.
"But, as time goes on and as candidates heed public opinion to preserve democracy at home and promote it abroad, the public's desire for fewer interventions and expansive commitments should become more prevalent in Washington."
wellman.phillip@stripes.com Twitter: @pwwellman
---
---
---