Israeli strikes in Gaza kill senior militant leader and at least 9 others
By
Steve Hendriz, Hazem Balousha, Shira Rubin
The Washington Post
August 5, 2022
---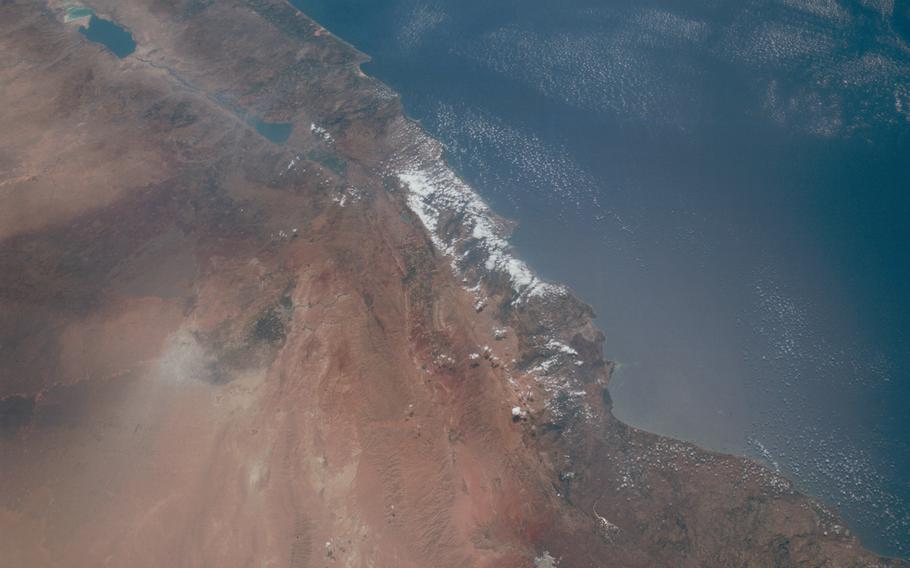 JERUSALEM - The Israeli military launched airstrikes against targets inside Gaza on Friday, killing a leader of an Islamist militant group and least nine others, and prompting retaliatory rocket attacks toward Israeli communities.
The attacks followed several days of threats from militants in Gaza after Israel arrested an Islamic Jihad leader in the West Bank earlier in the week, and threatened a return to open warfare just a year after hundreds were killed in fighting between Israel and fighters in the enclave.
The Palestinian Ministry of Health said at least 10 people were killed and 55 injured in two initial strikes, one in Gaza City and another in Khan Younis in southern Gaza. Video posted on social media showed extensive damage to at least one multistory building.
Among those killed was Taysir al-Jabari, a top Islamic Jihad leader, according to a statement by Palestinian Islamic Jihad. A 5-year-old girl was also killed, the ministry said.
The Israel Defense Forces said shortly after the strikes that it was attacking militants belonging to Palestinian Islamic Jihad in Gaza in an operation dubbed "Breaking Dawn." The first strikes apparently targeted leaders of the al-Quds brigades, Islamic Jihad's military wing, according to Palestinian media.
An Israeli military spokesman said its planes struck after detecting threatening movements by militant forces and equipment, including antitank units. The IDF acted in expectation that Israeli civilians in the region would be targeted by retaliatory attacks and has put the center part of the country on alert, he said.
Militants were "flexing and moving very, very close to the border," said Lt. Col. Richard Hecht. "We took the initiative and we haven't finished yet."
"We assume there will probably be some rocket attacks into the center of the country," Hecht said. The IDF said it was calling up reserve soldiers to buttress its forces in the Southern Command near Gaza.
After Friday's action, the military warned residents within 80 kilometers of Gaza, including Tel Aviv, to be alert from rocket fire and issued an emergency alert to last at least until Saturday evening.
Hecht said he had no information on reports that a child was among the fatalities.
Shortly before 9 p.m., air-raid sirens sounded in several communities in central and southern Israel. There were no immediate reports of injuries, according to Israeli emergency responders.
"In an initial response to the assassination of our leader, Taysir al-Jabari and his comrades, our fighters fired dozens of missiles at enemy towns," Palestinian Islamic Jihad said in statement.
Gaza is governed by the Hamas militant group, usually considered a rival of Islamic Jihad. But Hamas condemned the attacks. "The resistance, with all its military arms and factions, is united in this battle and will say its word with full force," the group said in a statement. "It is no longer possible to accept the continuation of this situation as it is."
The Israeli military had sealed the checkpoints in and out of Gaza and had closed roads and restricted movements in nearby Israeli communities as tensions spiked in recent days. The move sparked complaints from citizens that they were being held hostage by threats from Gaza and prompted calls from Israeli hard-liners for Israel to take action inside the enclave.
Prime Minister Yair Lapid, who took power after Israel's politically diverse coalition collapsed amid infighting in early July, faces a new election in November and has been under pressure to take a strong hand with militants in Gaza.
"The Israeli government will not allow terrorist organizations in the Gaza Strip to set the agenda in the area adjacent to the Gaza Strip and threaten the citizens of the State of Israel. Anyone who tries to harm Israel should know: we will find you," Lapid said in a statement after the strikes.
"To our enemies, and specifically to the leadership of Hamas and the Palestinian Islamic Jihad, I would like to emphasize, your time is up," Israeli Defense Minister Benny Gantz said during a tour of the area earlier Friday.
Friday's military action came after months of mounting tension between Israel and Palestinians in the West Bank. A spate of attacks by Palestinian perpetrators using automatic weapons, knives and a vehicle killed 19 in Israel in the spring. In an assault on Israel's independence day, two Palestinian men allegedly bludgeoned three men to death with an ax in the ultra-Orthodox town of Elad.
Israeli forces, in response, have carried out near-nightly raids in the West Bank, arresting dozens in sometimes violent clashes that have left many suspected militants, and some apparent bystanders, dead. It was during one of those operations that Al Jazeera journalist Shireen Abu Akleh was shot, most likely by an Israeli soldier, according to investigations by the Palestinian Authority, The Washington Post and several international media organizations.
On Tuesday, Israeli forces arrested Bassam al-Saadi, an Islamic Jihad leader, after a firefight in the West Bank city of Jenin. A 17-year-old Palestinian was killed in the exchange. Israel said Saadi, 61, had been coordinating militant activities in an area known for armed resistance. Footage of Saadi's arrest, which showed the 61-year-old being dragged on the ground by Israeli security forces, was circulated widely on social media.
In addition to regular raids, Israel's Ministry of Defense has continued construction of the barrier wall along the line separating the northern West Bank from Israel in attempts to thwart further attacks.
Israel is hoping that Hamas, which has been talking with Egyptian mediators to ease tensions, will show restraint during an operation that is targeting a rival militant group, according to some analysts.
"Our intention is clear, to us and to Hamas," said Yaakov Amidror, a retired general and former head of the Israeli National Security Council. "If Hamas comes in, it will bring the operation to another level."
Friday's action marks the most extensive military engagements between the two sides since the 11-day air war a year ago in which more than 250 Palestinians and 13 people inside Israel were killed.
Balousha reported from Gaza City. Rubin reported from Tel Aviv.
---
---
---
---