White House says Russian officials visited Iran twice to examine drones
By
Ellen Francis, Andrew Jeong, Tyler Pager
The Washington Post
July 16, 2022
---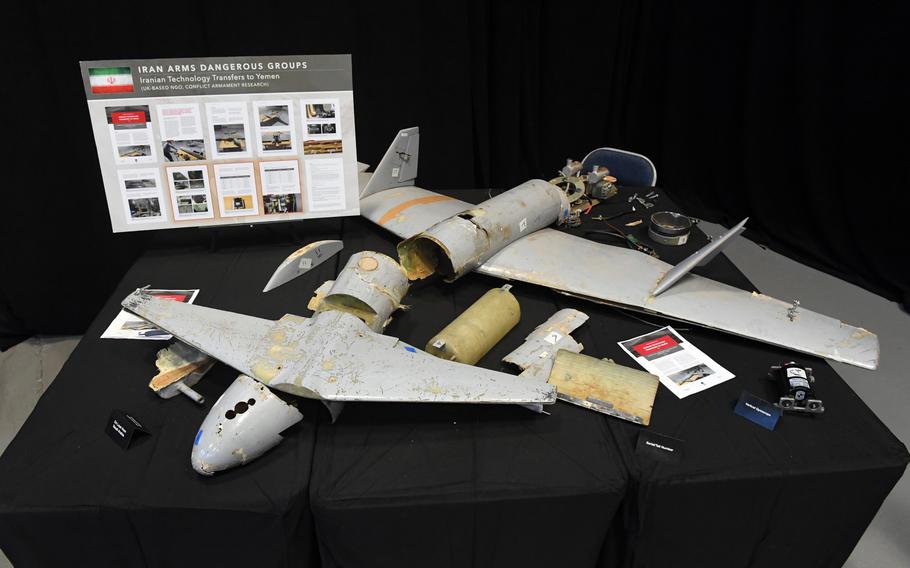 The White House said it gathered intelligence that Russian officials recently visited an airfield in Iran twice to examine drones they are considering acquiring for the Kremlin's war in Ukraine.
The Iranian military showcased the drones on June 8 and July 5 at Kashan airfield, which suggested "ongoing Russian interest" in procuring the equipment, national security adviser Jake Sullivan said in a statement Saturday. The White House released a satellite image it said showed "attack-capable" unmanned aerial vehicles, or UAVs, in flight while a Russian delegation transport plane was at the airfield.
"To our knowledge, this is the first time a Russian delegation has visited this airfield for such a showcase," Sullivan said after CNN first reported the U.S. assessment.
The comments came as President Joe Biden meets with Gulf Arab leaders during his visit to the Middle East, which he cast as a way to help the United States curb Iran's ambitions in the region and counter the influence of Russia and China.
Earlier this week, the Biden administration said Iran was preparing to supply Russia with "up to several hundred" drones, including those capable of firing missiles. Such a delivery could boost Moscow's bid to destroy Western-supplied weapons that are helping Kyiv fend off Russian advances.
Iran's Foreign Minister Hossein Amirabdollahian denied the U.S. allegation on Friday, calling it "baseless" in a call with his Ukrainian counterpart Dmytro Kuleba, according to Iran's official news agency IRNA. He said Tehran objects to "any action that leads to escalation of conflicts."
Without referring to the drone allegation, Kuleba said he had told the Iranian foreign minister that "Russia must not get any military aid from anyone" and that he had received assurances that Tehran would not buy looted Ukrainian grain from Moscow.
The two spoke on the phone ahead of a visit by Russian President Vladimir Putin to Iran set for next week, when he will attend a meeting with the leaders of Iran and Turkey. IRNA said Tuesday that Putin and the Iranian president would discuss deepening economic ties.
Although Russia has an extensive arsenal of drones, Iranian aircraft could help offset losses suffered during almost five months of war.
The Biden administration said the drones showcased to Russian officials included the Shahed-129, an Iranian model capable of attack and surveillance that resembles the U.S.-made Predator UAV deployed for overseas operations.
Sullivan told reporters this week that it was unclear whether any UAVs had already arrived to Russia and that the administration believes Iran would also provide training on using the weapons.
---
---
---
---