Amendments introduced to National Defense Authorization Act would limit weapons sales to Saudi Arabia
By
Stars and Stripes
July 13, 2022
---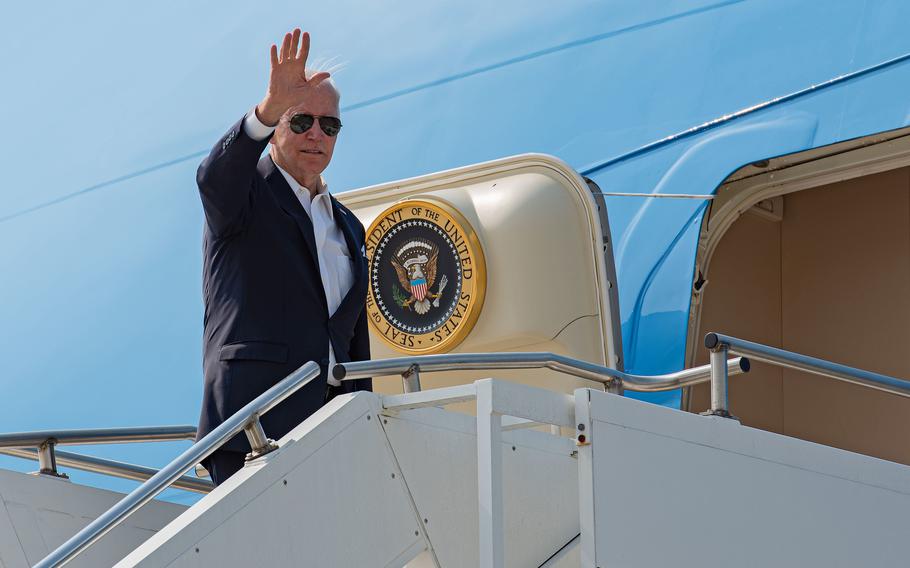 Democratic House members have introduced two amendments to the National Defense Authorization Act that would limit the United States' existing diplomatic and defense relationship with Saudi Arabia. 
The hope is to amend the NDAA to reflect Saudi Arabia's involvement with the Yemen Civil War as well as human rights concerns regarding the treatment of their own citizens. 
Both of the amendments have been co-sponsored and written by Rep. Tom Malinowski of New Jersey. In one amendment, Malinowski and Rep. Alexandria Ocasio-Cortez of New York call upon temporary restrictions of arm sales to the oil monarchy. 
Another amendment introduced by Malinowski, Rep. Ted Lieu of California and five other Democrats would require the Secretary of State in consultation with the Secretary of Defense to determine whether "defense articles have been used in Yemen by the Saudi-led coalition in substantial violation of relevant agreements with countries participating in the coalition, including for unauthorized purposes." 
The house will begin to deliberate these amendments to the defense bill on Wednesday and vote on them later during the week. 
The amendments come as President Joe Biden visits the Middle East. They also come amid strained ties with Saudi Arabia following the killing of Washington Post reporter Jamal Kashoggi by the kingdom's government in 2018, and an effort by Biden to reset diplomatic ties with the kingdom's Prince Mohammed Bin Salman.
---
---
---
---