Report documents claims that Taliban are using biometric data collected by US, partners  
By
Stars and Stripes
March 30, 2022
---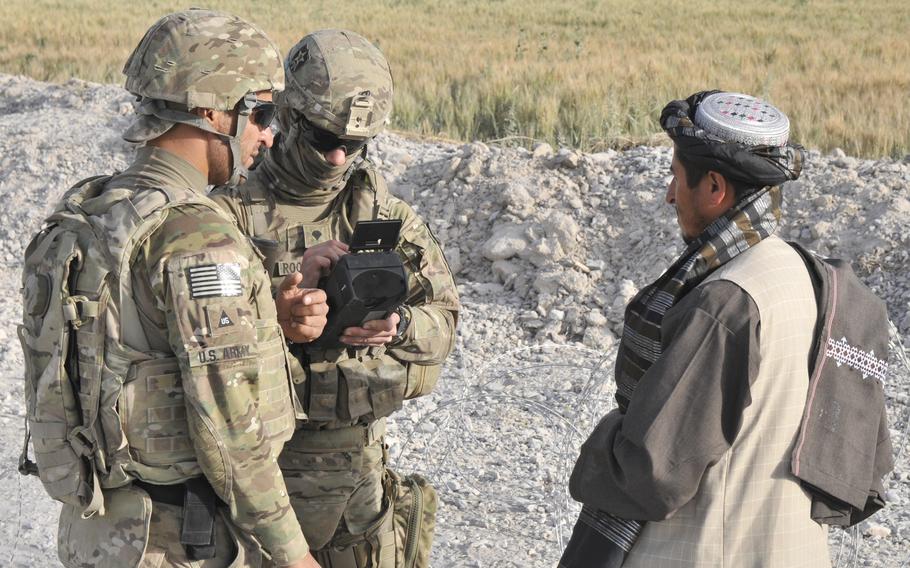 The Taliban may be using databases of biometric information left in Afghanistan by the U.S. military and international organizations to target soldiers and dissidents, according to a report issued Wednesday by a human rights advocacy group. 
Human Rights Watch could not say with certainty that specific databases of information collected by the U.S. military and others were actively being used by the Taliban. However, the report includes statements by former members of the U.S.-backed government of their suspicions that they had been targeted by the Taliban through their biometric data. 
"The international community might have thought it was helping us, but instead it played with our fate and ended up creating systems more dangerous than they were helpful," Aziz Rafiee, executive director of the Afghan Civil Society Forum, said in the report. 
After a rapid rout of Afghan forces last summer, the Taliban toppled the government of President Ashraf Ghani and returned to power amid the American withdrawal from the country.
During the Afghanistan war, biometric data was used by the U.S. military to register Afghan soldiers and ensure payment. These identity and payroll systems contained iris scans, fingerprints, photographs, occupational data, home addresses and names of relatives, the report says.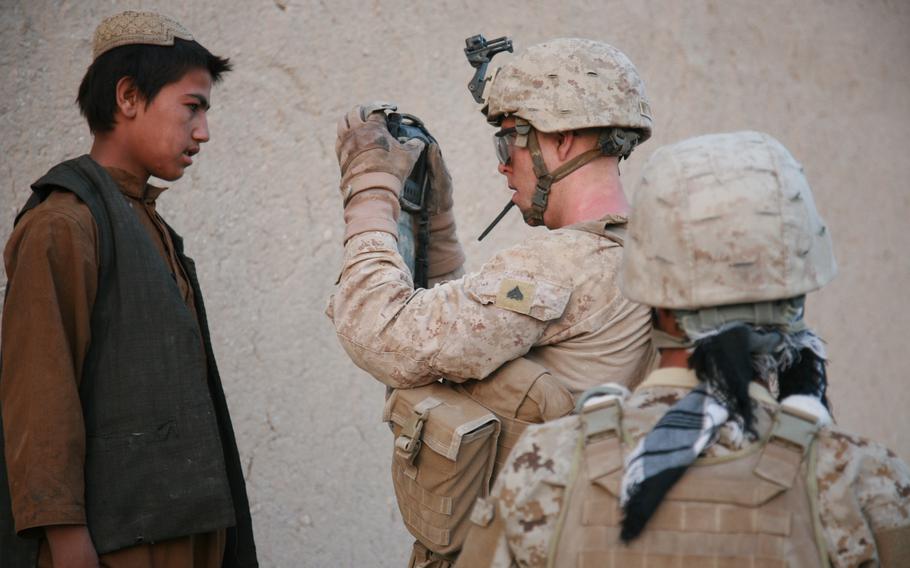 This information could be used to identify those who worked for the U.S. government and international organizations, according to the report. 
A former commander in the Afghan military told the group that the Taliban scanned his irises using a data collection tool once used by the U.S. military. 
The commander said that he had been detained by the Taliban in November and that the militants would have killed him had they found his personal information in their databases, the report said.
He was released after the records search turned up nothing, he said. 
A United Nations report issued in March documented at least 100 credible allegations of extrajudicial killings of Afghan security forces or their family members by local authorities since last fall. 
The Taliban have announced several reactionary edicts over the past week, such as restricting girls' education, forbidding mixed-gender family picnics and preventing some citizens from leaving the country. 
---
---
---
---