Canadian ISIS propagandist pleads guilty in US federal court
by
Rachel Weiner
The Washington Post
December 11, 2021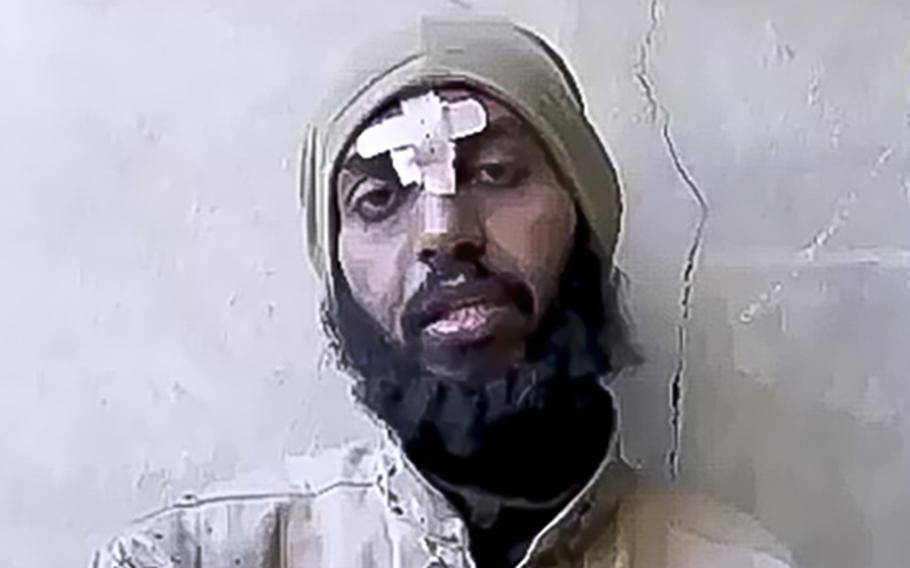 A Canadian propagandist for the Islamic State, hunted by international authorities for years, pleaded guilty in Alexandria, Va., federal court to terrorism charges only two months after being brought to the United States for prosecution.
The case is an unusual one in that Mohammed Khalifa, 38, is not from the United States or accused of involvement in any direct attacks on U.S. citizens. But he agreed in court Friday that he conspired to provide material support to a terrorism organization that resulted in death and could spend the rest of his life in a U.S. prison. He is set to be sentenced April 15.
Although Khalifa's identity was unknown until his capture in 2019, his voice was infamous - he narrated English-language videos encouraging Westerners to join the Islamic State or commit acts of terrorism at home. The FBI first asked for help identifying him in 2014. After serving his sentence, prosecutors said he will probably be deported to Canada.
Khalifa was born in Saudi Arabia and moved with his family to Italy and then Toronto, according to court records. He was not religious until after high school, he told the Canadian Broadcasting Corp. in 2019, when he started studying at a local mosque. While getting a degree in computer systems technology, he started following radical Islamic content online. He came across the videos of Anwar al-Awlaki, an American Muslim preacher who had joined al-Qaeda and encouraged other Westerners to join him in violent jihad. Those lectures, according to court records, convinced Khalifa to travel to Syria and join the Islamic State.
According to the court record, Khalifa left home in August 2013. He told his family he was going to Egypt; only after arriving did he admit he was in Syria "to join the mujahideen" against dictator Bashar al-Assad.
Khalifa assumed he would be a fighter and bought an AK-47 upon arrival in Syria, prosecutors said. But because he spoke both English and Arabic, Khalifa spent only a brief period battling government forces outside Aleppo before being asked to translate and produce propaganda. Eventually, he became head of all English-language media for the Islamic State, according to his plea agreement.
Among the videos he narrated was "Flames of War" in 2014 and a 2017 sequel, "Flames of War II: Until the Final Hour," in which Syrian prisoners were forced to dig their own graves before being shot and killed on camera. In both videos, Khalifa admitted in court, he was among the masked Islamic State members who killed the prisoners of war. Both films, prosecutors say, became touchstones for ISIS recruits from Australia, Europe and the United States.
He also admitted overseeing an international network of Islamic State supporters who translated the group's propaganda into various languages.
Khalifa worked within the media operation until late 2018. As the Islamic State lost ground to Kurdish forces in Syria, he again took up arms despite being told to flee. In January 2019, armed with an AK-47 and three hand grenades, he attacked a home in Abu Badran where Syrian Defense Forces soldiers stood on the roof. During the attack, his weapon jammed and he was injured by a Syrian Defense Forces soldier and taken prisoner. He was transferred to U.S. custody in September.
The plea comes a few weeks before another Westerner goes to trial in Alexandria on charges of involvement in some of the Islamic State's most horrifying acts of violence. El Shafee Elsheikh, a British citizen, is accused of helping keep hostage aid workers and journalists whose deaths were filmed and broadcast online.
Khalifa defended those murders, according to prosecutors, saying in an online chat that "being a civilian or journo or aid worker means nothing" in the Islamic State.
---
---
---
---