Talks on reviving Iran nuclear deal adjourn amid disappointment over lack of progress
by
Karen DeYoung
The Washington Post
December 4, 2021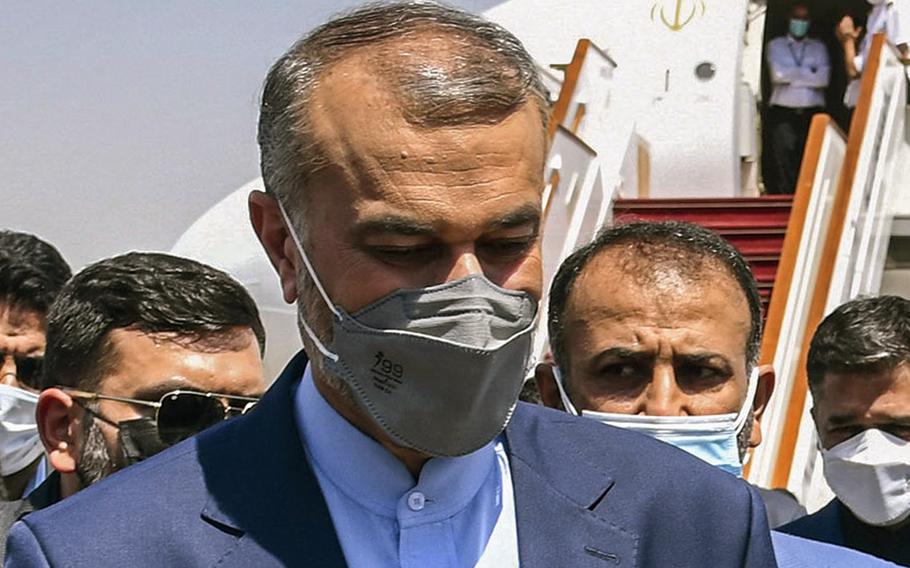 Week-long talks between world powers and Iran trying to revive their 2015 nuclear agreement adjourned in Vienna on Friday after European negotiators expressed disappointment and concern over what they said was a lack of progress and unreasonable Iranian demands.
The Europeans and Iranian negotiators said they anticipated resuming talks next week.
Expectations had been low for the meeting, the first round since negotiations that began in April were suspended in June following the election of a harder-line Iranian government.
The new government, European diplomats said, presented proposals on the two main areas of discussions - U.S. sanctions on Iran and Iran's uranium-enrichment activities - that backtracked on compromises tentatively reached with the previous government last spring.
"The new Iranian government did not come to Vienna with constructive proposals," a senior State Department official said, speaking on the condition of anonymity set by the department. "We concluded that there was little chance of progress, and the talks ended for consultations in capitals." Other parties to the talks include Britain, France, Germany, Russia and China.
Chief Iranian negotiator Ali Bagheri told reporters before leaving Vienna for Tehran on Friday that Tehran's proposals remain on the table, awaiting "documented and logical" responses, according to Iran's Mehr News Agency.
In a telephone call Friday, Mehr reported, Iranian Foreign Minister Hossein Amir-Abdollahian told European Union foreign policy chief Josef Borrell that his government "has actively participated in the negotiating table with good intentions in line with achieving a good agreement."
Borrell's E.U. deputy, Enrique Mora, is chairing the talks. The United States, whose 2018 withdrawal from the agreement and reimposition of sanctions led to its breakdown and an expansion of Iranian nuclear activities far beyond the accord's scope, is not a direct participant in the negotiations. Iran has refused to meet with U.S. negotiators, who are briefed by the Europeans.
The Biden administration has said it wants to reenter the deal under its original terms, but that time is limited for reviving it, and "Plan B" options have been formulated.
It has proposed lifting all "nuclear-related" sanctions imposed under President Donald Trump, but leaving in place those measures designed to punish Iran for human rights, missile- and terrorism-related abuses, which were not covered under the 2015 accord.
Iran has said that is not enough, and that all of the estimated 1,500 sanctions imposed by Trump as part of his "maximum pressure" campaign against Tehran must be lifted. Tehran has also demanded guarantees that no future U.S. administration would backtrack or withdraw from the deal, a pledge administration officials have said is impossible to make.
In exchange, Iran has said it will return to the limits on uranium enrichment and other nuclear activities, along with international verification and monitoring, set by the agreement.
Over the past several years, Iran has vastly increased the quantity and quality of its enrichment, to the point where the United States has estimated it could produce enough fissile material to fuel a nuclear weapon within a matter of weeks - compared to about a year under the deal.
"That cannot continue," the State Department official said. "It will inevitably lead to a crisis."
At the same time, the Iranians have placed increasing restrictions on the ability of international inspectors to verify its nuclear activities, according to the International Atomic Energy Agency, which is charged with monitoring them under the agreement.
---
---
---
---