Vegan helicopter embodies aviation's response to climate change
by
Christopher Jasper, William Wilkes and Charlotte Ryan
Bloomberg
November 17, 2021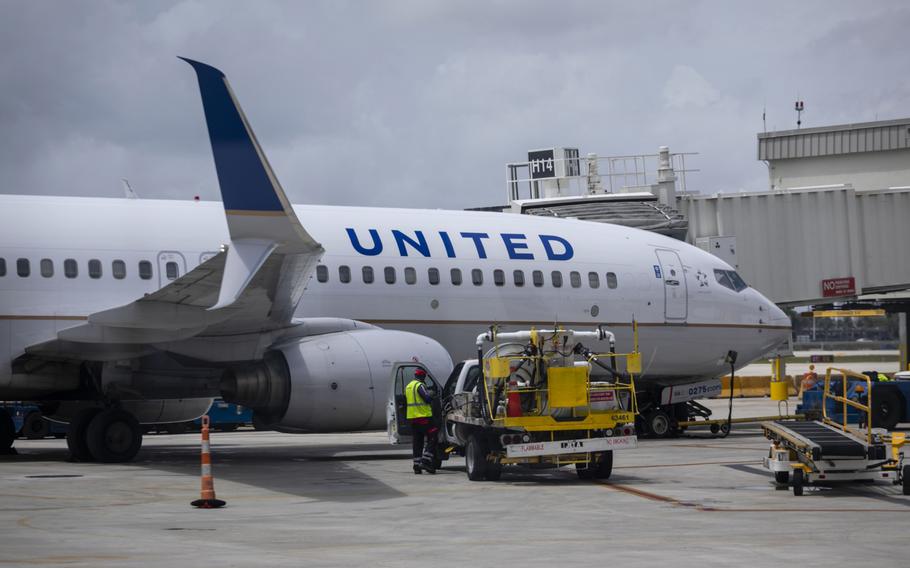 The aviation industry got down to the business of ordering new aircraft at the Dubai Airshow this week, after the COP26 climate summit left airlines and planemakers relatively unscathed by new emission requirements.
Airbus SE tallied more than 400 aircraft commitments to the likes of Air Lease Corp., Wizz Air Holdings and Jazeera Airways, while Boeing scored a 72-plane 737 Max deal with Indian start-up Akasa Air.
The activity reflects optimism that the COVID-19-induced travel downturn is abating. The global climate summit, meanwhile, is showing little immediate impact. Airbus touted a helicopter it kitted out with vegan trimmings at the request of a wealthy couple.
Airbus had the ACH145 on display in Dubai. The couple wanted a chopper that was consistent with their values, so they requested seats made with an alternative material to leather.
Veganism is gathering adherents not just among those eschewing meat but as a way of combating climate change by reducing cattle farming and forest clearances.
"We're very proud of our team's work," Fredric Lemos, head of Airbus Corporate Helicopters, said in the statement.
"I don't think COP26 will contribute anything in terms of decarbonizing aviation faster," said Stefan Goessling, a professor at Linnaeus University in Sweden who studies aviation and climate change. "Aviation was pretty much left out of the discussion."
In Dubai, airline executives went out of their way to extol the environmental virtues of ordering more aircraft. Some, though not all, will replace older, dirtier jets.
"Saudia is committed to sustainability and reducing the environmental impact," Saudi Arabian Airlines Chief Executive Officer Ibrahim Koshy said in an interview. The state-owned carrier is evaluating an order for more than 100 planes to prepare for a massive tourist expansion envisioned by the kingdom, the world's largest oil exporter.
Jazeera Airways is adding new jets to turn Kuwait into a mini-hub modeled after Dubai, Doha and Abu Dhabi. The environmental profile of updated Airbus A320-series models was a key factor in the 28-plane order signed at the event, said Chief Executive Officer Rohit Ramachandran. The fleet will ultimately double to about 35 planes.
The disconnect between rhetoric and the aviation industry's unabated pursuit of growth reflects the priorities of a segment that was devastated by the COVID-19 pandemic and, for now, has escaped the most stringent aspects of the regulatory push to slow climate change.
Airline emissions were left out of the Paris agreement signed at COP21 in 2015, leaving the U.N. International Civil Aviation Organization as the chief arbiter of the industry's greenhouse-gas emissions targets. In Glasgow, an effort was launched to develop more-aggressive goals for ICAO, but the debate won't play out until an assembly next September.
"Capacity needs to come out of the market," said Goessling, the professor at Linnaeus University. "Unfortunately, there is no debate on these issues and we are returning to business as usual."
The airline industry has taken preemptive steps, with the International Air Transport Association last month pledging to eliminate carbon emissions on a net basis by 2050.
One area where COP26 will affect carriers is the establishment of a new global carbon market governing the trading of emissions credits. Even there, it's not clear what the impact will be.
The "Article 6" accord is likely to mean stricter standards for ICAO's Corsia carbon-offset program, said Laurent Donceel, senior policy director at the Airlines for Europe trade group.
"This is a significant clarification in the business decision-making of airlines," Donceel said in an interview. "It will influence their investments in sustainable aviation fuels and their fleet renewal."
Even with stricter rules, environmental groups have challenged the effectiveness of activities such as tree-planting to really reduce emissions. Growing use of carbon offsets could sap funding for more-impactful measures, said Andrew Murphy, aviation director at campaign group Transport & Environment.
"The aviation sector doesn't need offsets — it needs new fuels," he said.
Indeed, debate in Scotland was focused on the importance of sustainable aviation fuels, or SAFs, which are made without requiring fossil extraction, and calls from airlines for taxpayers to help fund their production. While supplies are minimal and the cost is prohibitive, some governments, including the European Union and the United Kingdom, have proposed mandating greater use.
Breakthrough technology like electric and hydrogen-powered planes remain years away. Extended development timelines and safety prerogatives mean a transition away from fossil-derived fuels will take more than a decade and cost an estimated $2 trillion.
For now, the industry is focused on finding funding and lobbying to hold back the toughest proposals, such as new taxes or flight bans. Meanwhile, carriers are trying to show solidarity with the fight against global warming.
Airbus used a light show projected onto the side of the Burj Khalifa, the world's tallest skyscraper, to proclaim it was "Pioneering Sustainable Aerospace" in letters a thousand feet high.
Saudia's chief pointed to a Saudi Arabian government commitment to plant 10 billion trees in the kingdom — a massive increase from the current total — and tens of billions around the Middle East.
"Other airlines will have the bigger challenges, not Saudia," Koshy said, pointing to the relatively young age of the airline's fleet. "Our facilities, our hangars, all the suppliers we deal with. If they don't have an environmental commitment, we will not do business with them in the future."
According to an Airbus news release about the vegan helicopter, Urs Brunner, a German construction entrepreneur, requested leather be avoided on the helicopter's six passenger seats and other surfaces at the urging of his wife, Daniela, who runs the fashion house Giulia & Romeo. The couple didn't respond to requests for comment.
Giulia & Romeo uses no animal products and donates all its profits to animal welfare, according to its website: "We love nature and do not want our environment to suffer from fabric production."