Qatar to represent US interests in Afghanistan
by
Karen DeYoung
The Washington Post
November 12, 2021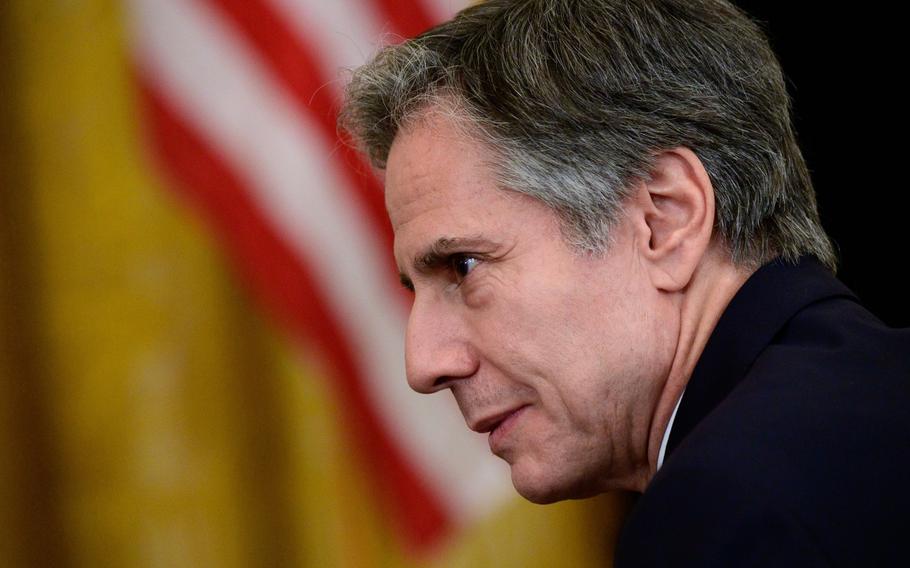 WASHINGTON — Qatar has agreed formally to represent U.S. interests in Afghanistan under an agreement to be signed Friday that will allow the Biden administration more directly to engage with the interim Taliban government, Secretary of State Antony Blinken announced.
The agreement, effective at the end of next month, would not mean U.S. diplomatic recognition of the Taliban. Instead, a U.S. official described a Qatari role similar to that of Switzerland, which represents U.S. interests in Iran, another country with which the United States does not have diplomatic relations.
"It seems like the natural continuation of Qatar's support for the United States in Afghanistan to assume a 'protecting power' role," the official said, speaking on the condition of anonymity to discuss sensitive diplomacy. "This will enable the United States to continue dialogue with the interim [Taliban] government, and provide consular services on the ground."
Although Qatar itself has not established diplomatic relations with Afghanistan under the Taliban, its embassy has continued to operate in Kabul. After the Taliban takeover, the United States and a number of European countries moved their Afghanistan embassies to Doha, the Qatari capital.
Among the most pressing U.S. interests is the ongoing evacuation of U.S. citizens and U.S. permanent residents from Afghanistan, along with Afghans who have worked for the U.S. government or are deemed to be otherwise at risk under Taliban rule.
U.S. diplomats are not expected to return to Kabul, said the official. But the arrangement, would allow more direct engagement.
The U.S.-Qatari agreement was first reported by Reuters.
The arrangement emerges as the Biden administration is under conflicting pressures to continue to shun the Taliban until it agrees to form a more inclusive government and protect civil and human rights, and to step up promised evacuations that need Taliban cooperation.
At the same time, the United States and its Western allies are increasingly concerned with a looming humanitarian disaster in Afghanistan, where international aid has been cut off or severely limited, while Afghan government assets have been frozen in the West.
As international aid organizations warn of imminent mass starvation with the approaching winter, the West has struggled to funnel humanitarian assistance into the country without allowing the Taliban access to any funds.
---
---
---