US to provide nearly $144 million more in humanitarian assistance to Afghanistan
by
Amy B Wang
The Washington Post
October 28, 2021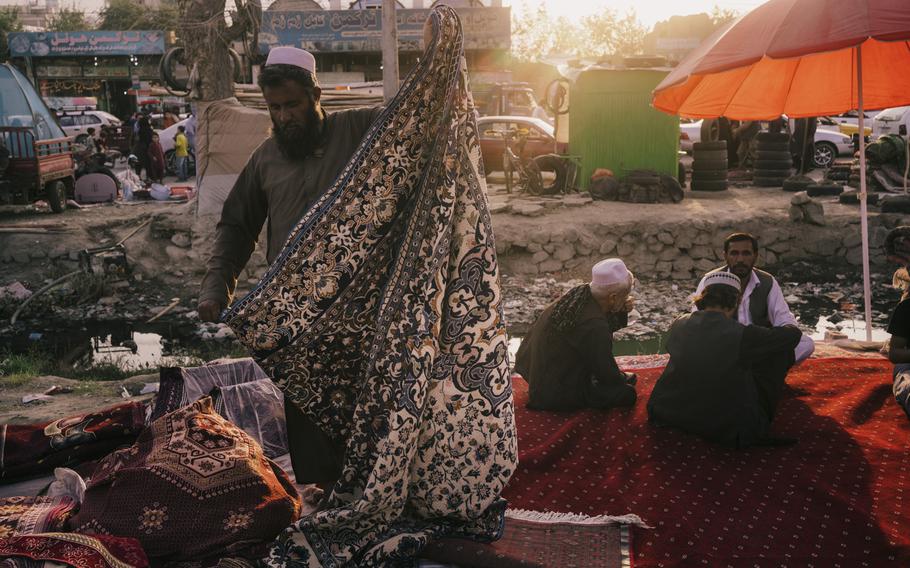 WASHINGTON — The United States will provide nearly $144 million in new aid to those affected by the ongoing humanitarian crisis in Afghanistan, the White House announced Thursday.
The additional funds will bring the total U.S. aid in the country and for Afghan refugees in that region to nearly $474 million this year, "the largest amount of assistance from any nation," National Security Council spokeswoman Emily Horne said in a statement.
The aid will come as more than a half of Afghanistan's population of 40 million are projected to face an "acute" food crisis this winter, according to a recent report from the United Nations' World Food Program and Food and Agriculture Organization. The group warned that many Afghans were facing levels of food insecurity just shy of "famine" conditions and that the situation was likely to worsen.
"Reduced incomes, lower international and domestic remittances and continuing obstacles to humanitarian assistance (many related to the financial crisis and limited physical access during the winter period) are expected to contribute to the deterioration of food security," the report stated.
As The Washington Post's Maite Fernández Simon reported, those problems began before the Taliban took over the country in August, with ongoing conflict displacing some 665,000 people and a prolonged drought that has hurt farmers.
The collapse of Afghanistan's public services and economy intensified after the country fell to the Taliban in August, when hundreds of thousands of Afghans and other residents tried to flee. The last U.S. troops departed Afghanistan on Aug. 31, ending the nearly 20-year war there that was launched as a response to the Sept. 11, 2001, attacks.
Horne noted U.S. aid would "flow through independent humanitarian organizations who provide support directly to more than 18.4 million vulnerable Afghans in the region, including Afghan refugees in neighboring countries."
Some of the services those organizations provide include shelter, health care, winterization assistance, emergency food aid, water, sanitation and hygiene, she added.
Last month, a U.N. donor conference for Afghanistan raised more than $1 billion in humanitarian aid for the country, also to be distributed through the U.N. and other nongovernmental partner organizations. The United States at the time pledged $64 million, bringing its total for the year to $330 million.
U.N. officials at the conference urged the international community to grant the people of Afghanistan a "lifeline" in "their most perilous hour."
"The international community must find ways to make cash available to allow the Afghan economy to breathe," U.N. Secretary General António Guterres said then. "A total collapse would have devastating consequences to the people and risk to destabilize the neighboring countries with a massive outflow (of people)."
---
---
---