'Honor the promise': Veteran-run groups help thousands leave Afghanistan, weeks after US airlift ended
by
Karin Zeitvogel
Stars and Stripes
October 15, 2021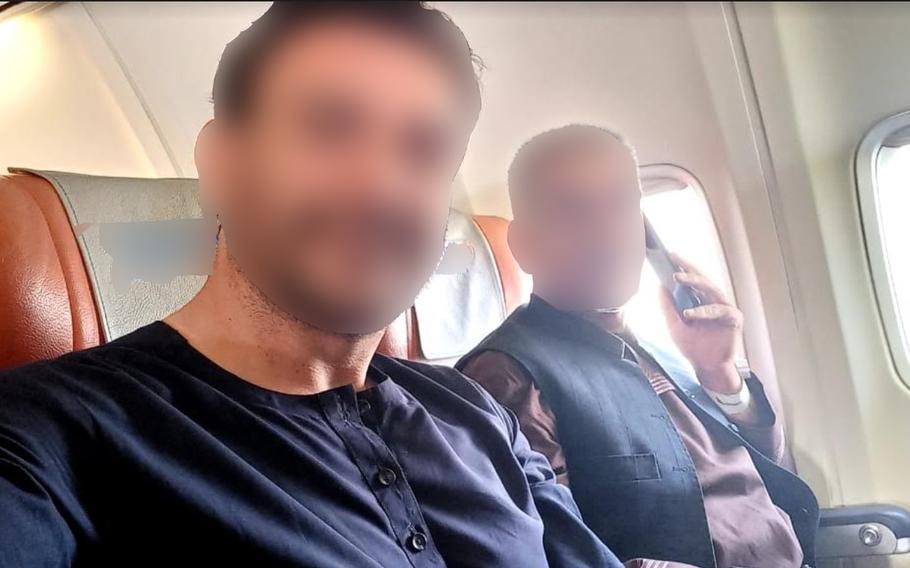 Mohammad lost track of how long he'd been in the safe house in Afghanistan before the call came last week, telling him to gather his few belongings and be ready to leave the country at a moment's notice.
"I think it's 38, 39 days that I've been here," he said as he waited to be told to head to the airport. "But it's not just me. Newcomers arrive from Kabul and wait. A lot of people are stuck here like me."
Mohammad, who is not being identified by his real name for safety reasons, arrived last week in the United Arab Emirates, where he will wait while his application to be resettled in the U.S. is processed.
He is one of more than 2,200 people whom private groups have helped to shelter and get out of Afghanistan since the U.S. airlift that flew more than 124,000 people out of the country ended in August.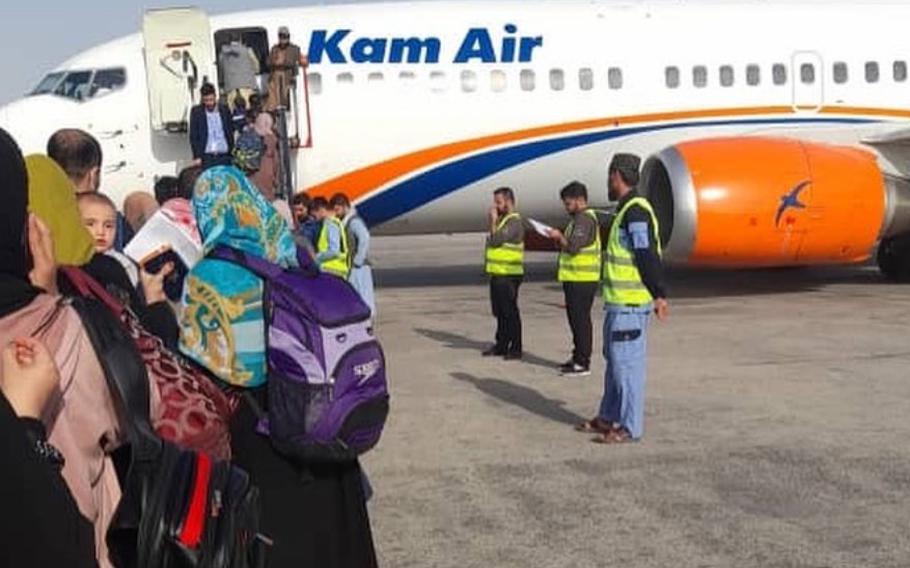 American veterans run many of the groups working to evacuate people, including U.S. citizens, legal residents and Special Immigrant Visa holders and applicants.
"We felt we needed to step in because the federal government has stepped away from its promise to take care of these people," said Jesse Jensen, who served four tours in Afghanistan.
Since the fall of Kabul in mid-August, he has helped set up Task Force Argo, one of the groups still working to get allies out.
"Our mantra is that we have to honor the promise," he said.
Mohammad initially contacted Argo on behalf of a relative who was trapped in Kabul after the Taliban took control. After the relative was evacuated to the U.S., Argo stepped in to help Mohammad.
He wasn't in Kabul when the city fell, but someone called to tell him not to come home because the Taliban were at his house, Mohammad said.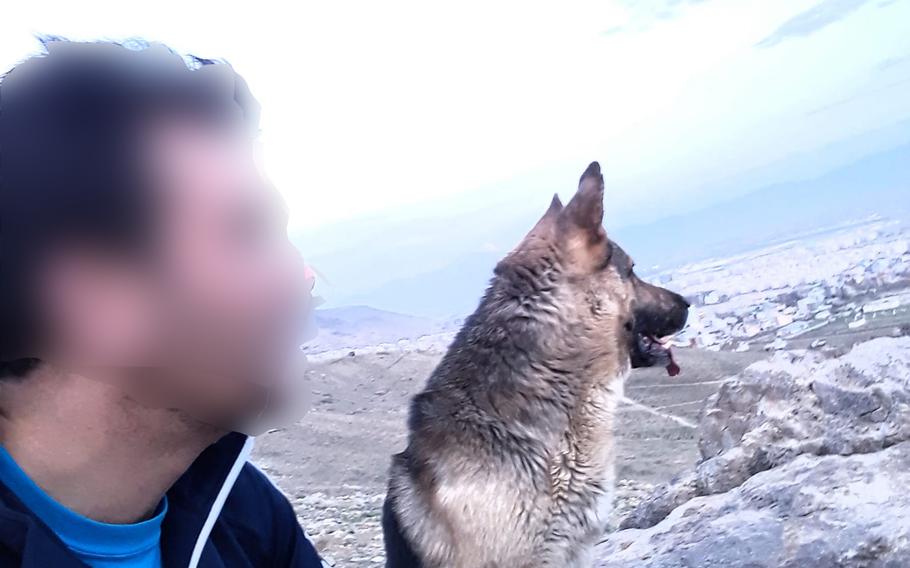 He spent the night of Aug. 15 in his car. The following day he took on some passengers, "like a taxi driver," and left the capital, he said.
Argo put him in a safe house in a provincial town while they worked on getting him out of the country.
The group's operations are paid for entirely by donations, Jensen said.
"It costs around $700,000 to get a flight out of Afghanistan and … about $30 a day to take care of someone" while they are waiting to leave, he said.
"This is something the U.S. government needs to pick up," he said. "We've seen bipartisan support for that in the Senate and the House, and there are some really dedicated people at the State Department who have helped, but the institution itself has been slow to respond."
Mohammad continues to work with Argo to get his family out of Afghanistan.
His journey out of the country was difficult, he said. Taliban boarded the bus taking him and other evacuees to the airport, and held it up for several hours.
Check-in was painfully slow, with members of the Taliban randomly looking at people's documents. They were also at the door of the plane, scrutinizing passengers as they boarded for signs of nervousness, Mohammad said.
When the doors of the aircraft were closed, Mohammad felt a mixture of calm, gratitude and sadness.
"Nobody wants to leave their country but I have to go," he said in a message posted on social media as the plane taxied. "Friends, take care of yourselves."
---
---
---