State Department warns Americans to avoid Kabul airport gates due to unspecified security threat
by
Chad Garland
Stars and Stripes
August 28, 2021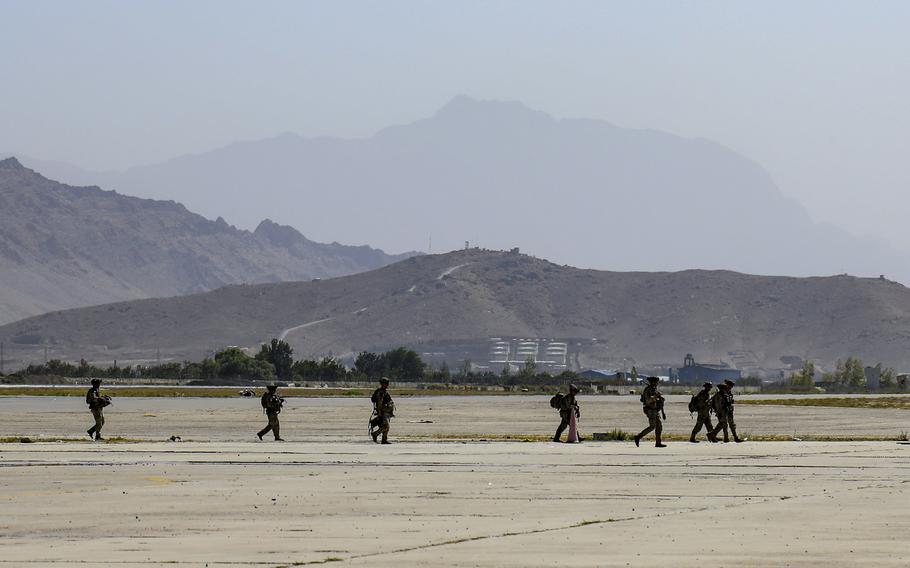 The State Department has told Americans at the Kabul airport gates to leave the area immediately, citing an unspecified security threat there early Saturday.
"U.S. citizens should avoid traveling to the airport and avoid all airport gates at this time," the State Department said in a security alert email. 
The warning comes a little over a day after a bombing at the airport's Abbey Gate claimed the lives of 13 U.S. service members and more than 150 Afghans. The Islamic State group's local affiliate, known as ISIS-Khorasan province, claimed responsibility for that attack.
U.S. officials had cited potential ISIS-K threats against the airport and Americans earlier in the week. 
More attacks were expected, Marine Gen. Frank McKenzie said in the wake of Thursday's bloody bomb blast at the airport.
"We expect those attacks to continue — and we're doing everything we can to be prepared for this attack," he said.