'Was it worth it?': Canadian general reflects on pain of Taliban takeover in district troops once protected
by
Phillip Walter Wellman
Stars and Stripes
July 14, 2021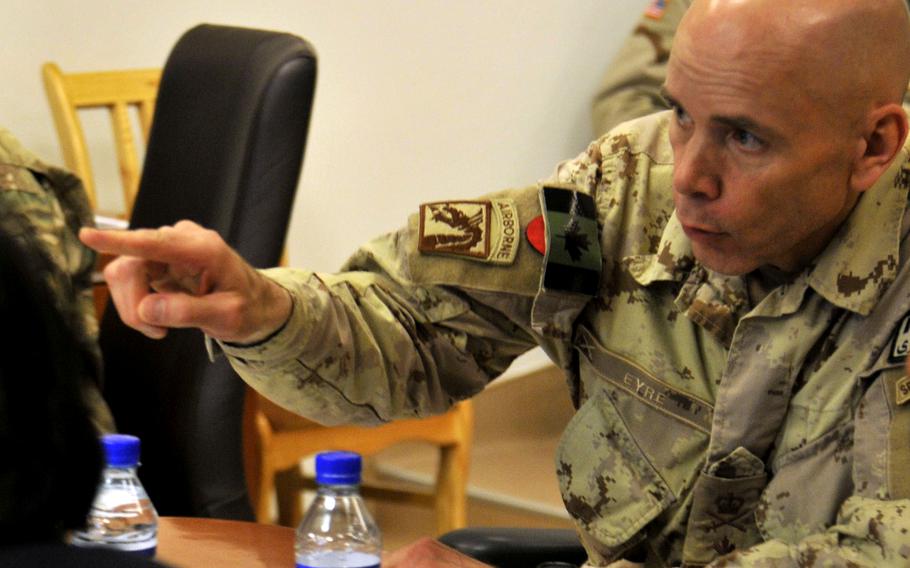 KABUL, Afghanistan — A swift Taliban victory in a district Canadian troops spent years defending has led the country's top officer to openly acknowledge the struggles of a force questioning the worth of its fight in Afghanistan.
Canadian troops did much of their fighting in Panjwai district, an area considered the Taliban's spiritual heartland in southern Kandahar province, over a six-year span from 2005. The Taliban took the district July 4 after two nights of heavy clashes with Afghan government forces, local officials said.
"Many of us have been watching the reports out of Afghanistan with dismay," Lt. Gen. Wayne Eyre, acting head of Canada's forces, wrote in a two-page open letter posted to Twitter late Tuesday. "The fall of Panjwai … has hit many of us particularly hard, and as we question our legacy, it serves as a harbinger for all Canadians who served in the country, regardless of when and where.
"Our Afghanistan experience has left none untouched, and many, including families, are scarred physically, mentally and morally from it," Eyre wrote. "Many of us have been asking, some for years, 'was it worth it?' Answers will be deeply personal and not all have reached a final conclusion other than time will tell."
U.S. and other coalition forces steadily poured into Panjwai as the Taliban reconstituted its forces in the years after its fall from power. The Battle of Panjwai, which was led by Canadian forces in 2006, left 16 Canadian troops killed and dozens more wounded. Two Americans were also killed during the operations.
In 2012, Robert Bales, a former Army staff sergeant, murdered 16 civilians in Panjwai. He pleaded guilty to the related charges and was sentenced to life in prison a year later.
The last Canadian troops left Afghanistan seven years ago. But memories of the district are "indelibly etched into the collective psyche of those who served there," Eyre said.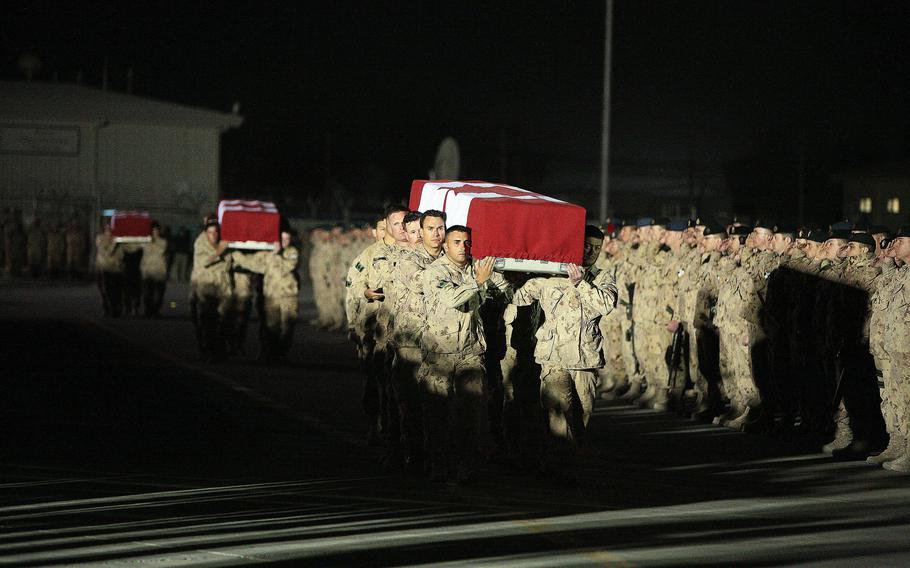 Afghan forces still hold the city of Kandahar and most other urban areas, but the Taliban control more land than they have since 2001, according to Long War Journal, which independently tracks figures. Taliban-run lands include much of the rural territory surrounding the cities. In Panjwai, they've secured a 3-mile perimeter around the district center, Panjwai governor Hasti Mohammad told Stars and Stripes.
"While history will be the ultimate judge, the current trajectory of the country leaves us with much pain and doubt," Eyre said. He compared the sacrifices in Afghanistan to those endured in Europe and Korea, where veterans could put their service in context as they saw nations "rise out of the rubble and ashes."
"At this moment in time, it is difficult to envision having similar sentiments about our war," he said.
Eyre's comments contrast with those of many top U.S. military leaders, who have mostly avoided discussion on the war's legacy. But along with his frank assessment, he offered encouragement to those who served, and included several links for support services.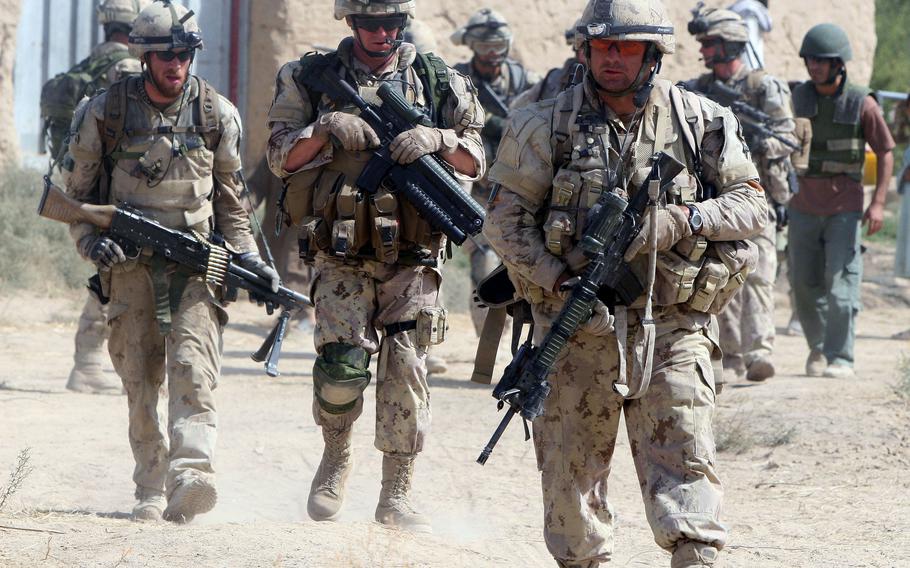 "Should we hang our heads in bitterness and remorse; or should we continue to venerate the sacrifices of so many in our ranks and families, to honour the noble commitment to serve and making the world a better place, and endeavour to learn from our experiences, grow, and become better every day?" Eyre asked.
"While none of us can speak for them, I have to believe that our fallen would want us to pursue the latter."
Twitter commenters offered some anger and sadness over the war in response. But most, like Annalise Schamuhn, who describes herself as a retired Army officer, thanked Eyre for showing "compassion and care."
Between 2001 and 2014, 158 Canadian soldiers were killed in Afghanistan. Over 2,300 American troops have been killed during the war.
Most coalition troops have left Afghanistan and the U.S. will conclude its withdrawal by Aug. 31, President Joe Biden said this month.