Taliban release prisoners for first time since deal with US
By
Stars and Stripes
April 12, 2020
---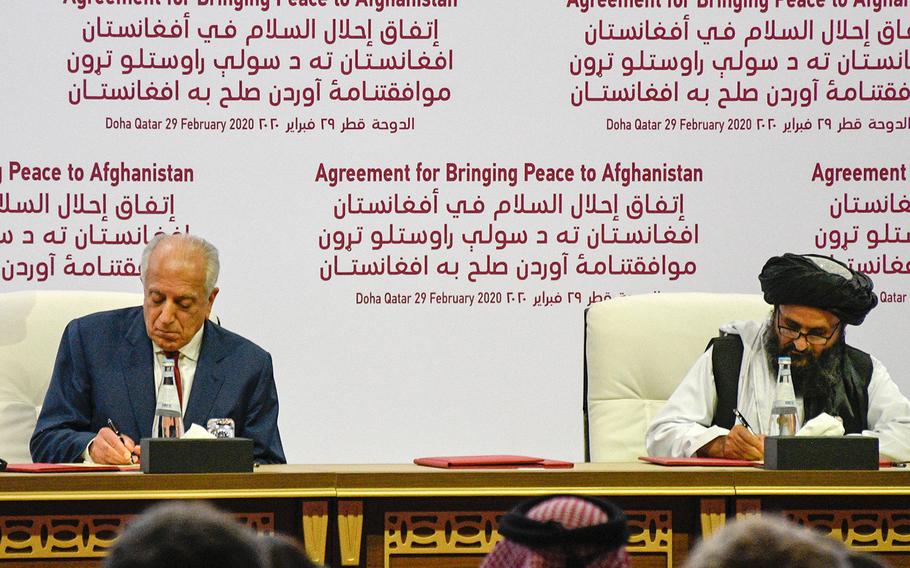 KABUL, Afghanistan — The Taliban released 20 prisoners Sunday — the first public release of detainees by the militant group since it signed an agreement with the U.S. in February. The move breathes new life into a peace process that has stumbled from the outset.
The prisoners were handed over the International Committee of the Red Cross in the southern city of Kandahar, said Taliban spokesman Zabiullah Mujahid, who provided photos of the release to journalists.
Prisoner releases are a key part of the U.S. deal with the Taliban, which spells out conditions that must be met if foreign forces are to completely withdraw from Afghanistan within 14 months.
Sunday's prisoner release comes more than a month after what was originally set out in the U.S.-Taliban deal, which called for up to 5,000 militants and up to 1,000 detainees held by the insurgents to be freed by March 10.
The Afghan government, which was sidelined from negotiations that led to the U.S-Taliban deal, initially balked at a prisoner release but has since released 300 militants over the last week.
After American pressure, the government announced a compromise with the militant group in late March, only for talks to break down again last week over who would get freed.
Divisions within the government have also delayed the start of intra-Afghan talks, another key part of the U.S.-Taliban deal.
The release comes days after the top U.S. commander in Afghanistan, Gen. Scott Miller, flew to Qatar for talks with the Taliban. The meeting focused on curbing violence as part of a military channel established in the U.S.-Taliban deal, the U.S. military's press office in Kabul told Stars and Stripes.
Zubair Babakarkhail contributed to this report.
---
---
---
---