Tanks, heavy vehicles to be fully positioned in eastern Europe next year
---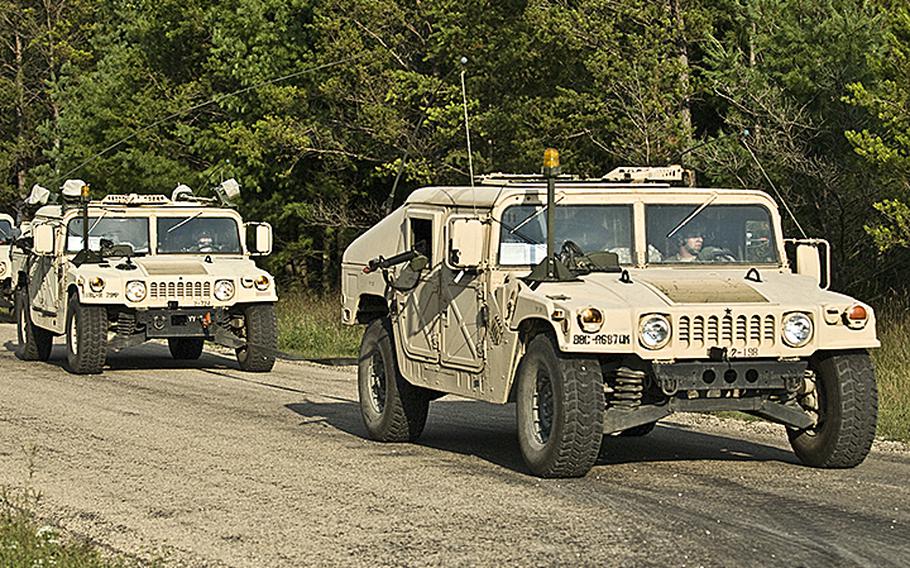 The U.S. Army will complete by next year its forward positioning of tanks and other heavy vehicles at a series of locations in eastern Europe, where three such sites are already up and running, the Army's top commander in Europe said.
Sites in Bulgaria, Romania and Lithuania recently began hosting Army gear, and other locations in Poland, Estonia and Latvia are expected to be finished in September, Lt. Gen. Ben Hodges told reporters in Washington. An extra site in Hungary could be set up in 2017, he said.
Earlier this year, Defense Secretary Ash Carter announced that the U.S. would be placing some 250 heavy fighting vehicles at the locations, which will help facilitate training missions being conducted in the Baltics and eastern Europe.
The tanks and vehicles are part of the so-called European Activity Set, which includes about 12,000 other pieces of equipment, ranging from artillery to Humvees.
The military has increased its presence in eastern Europe as part of Operation Atlantic Resolve, an effort to reassure allies and send a deterrent signal to Russia. The Army has called upon rotational units from the States to carry out a large part of that effort. Pre-positioning equipment helps streamline those missions and reduce the cost of transporting gear back and forth across the Atlantic Ocean.
---
---
---
---