Oliver sentenced to life with parole for killing of AFN broadcaster
by
Matt Millham
January 30, 2015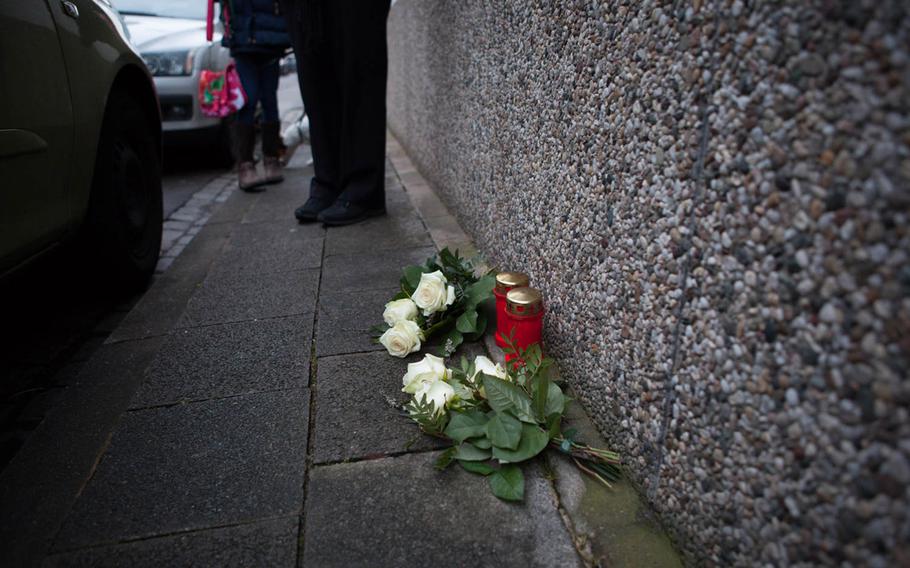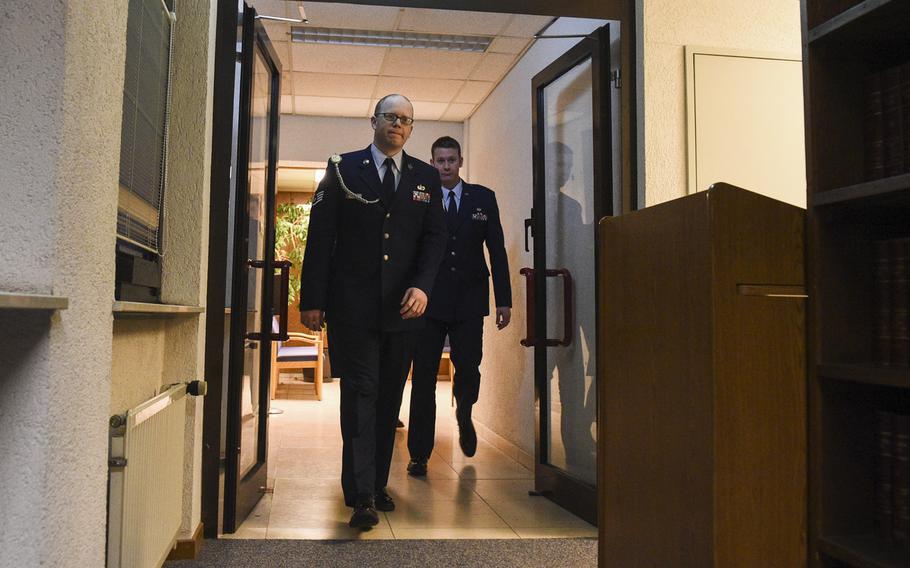 RAMSTEIN AIR BASE, Germany — Air Force Staff Sgt. Sean Oliver was sentenced Friday to life in prison with the possibility of parole for the 2013 killing of Petty Officer 2nd Class Dmitry Chepusov.
Oliver, who was found guilty Wednesday of murder with intent to kill, was also reduced to lowest enlisted grade, given a dishonorable discharge and will have to forfeit all pay and allowances.
The prosecution had asked for the maximum sentence of life without parole, arguing that the airman had "no rehabilitative potential." Oliver's defense sought a 25-year prison term.
A panel of four officers and six enlisted deliberated for less than three hours before returning the sentence.
The same panel, similar to a civilian jury, deliberated for about five hours before finding Oliver guilty of strangling Chepusov after a night out drinking in December 2013.
Both men worked for the American Forces Network, Oliver as a broadcast technician, Chepusov as a broadcaster in charge of the network's European news division.
Oliver testified at his court-martial that he'd choked Chepusov to knock him out during an altercation at the apartment of another AFN colleague, but he didn't plan to kill him. He said he was driving out of Kaiserslautern to dump the sailor's body when he was pulled over by German police early on Dec. 14, 2013.
"There are some things about that night that we will never know," Capt. Grethe Hahn said in closing the prosecution's case in the trial's sentencing phase.
Prosecutors hadn't resolved the origin of a deep laceration on Chepusov's ear, and medical experts were unable to determine how long he'd been strangled, Hahn said.
But they do know that "the accused is a killer," she said.
Even with a life sentence, Hahn said, Oliver will get to see and speak with his three children.
"Where does Dmitry's family go when they want to visit him?" she said. "A cemetery in New Jersey."
In a statement to Air Force investigators less than a week after the killing, Oliver said he didn't have a lot of remorse for Chepusov's death and was concerned that he'd get in trouble for being found with the dead sailor in his car. At the time, Oliver was sticking to his account that he'd found Chepusov walking like a "zombie" in downtown Kaiserslautern and was driving him home when he was stopped by police. That was a lie, he testified at his court-martial.
Hahn pointed to Oliver's lack of remorse as evidence that "he has no rehabilitative potential."
Oliver also was found guilty of obstruction of justice and making false official statements related to Chepusov's murder. The panel also found him guilty of other charges stemming from a separate assault in Ohio in 2012.
After the sentencing, Chepusov's mother and two brothers, who were in the courtroom for the three-week trial, placed flowers and lit candles outside the apartment where Chepusov was strangled in the early hours of Dec. 14, 2013.
Andrey Chepusov, the sailor's younger brother, said they were satisfied with Oliver's life sentence.
"He didn't deserve anything less that that."
millham.matthew@stripes.com Twitter: @mattmillham