In retrial, soldier is convicted of sexually assaulting mother-in-law
by
Nancy Montgomery
January 30, 2020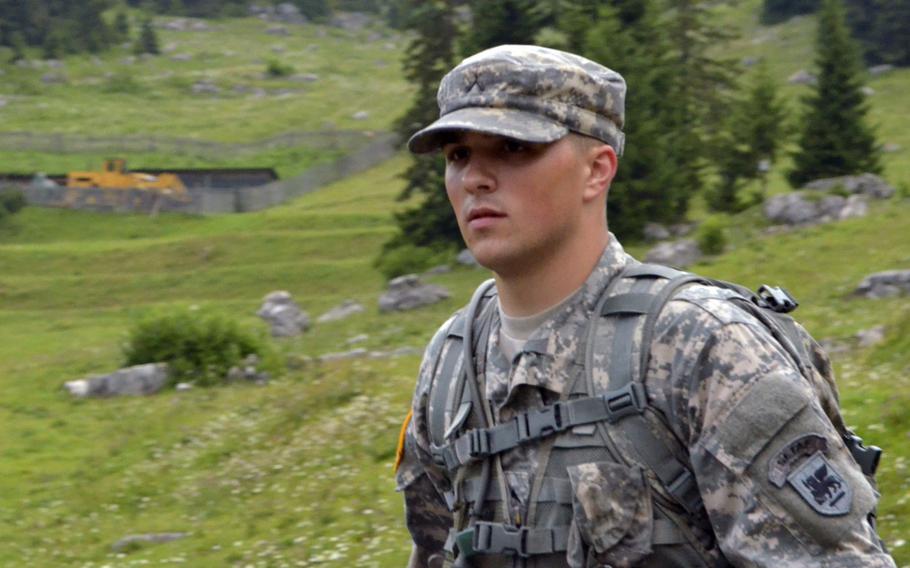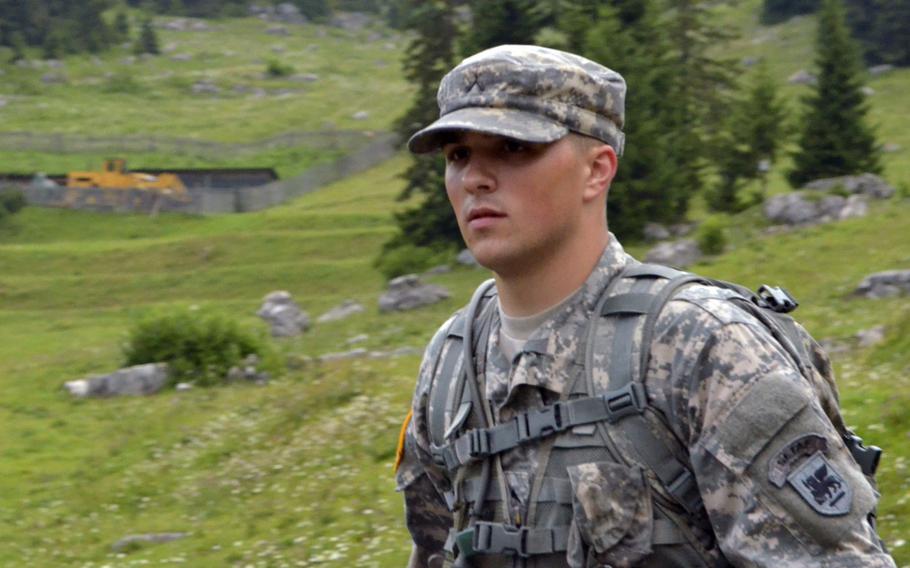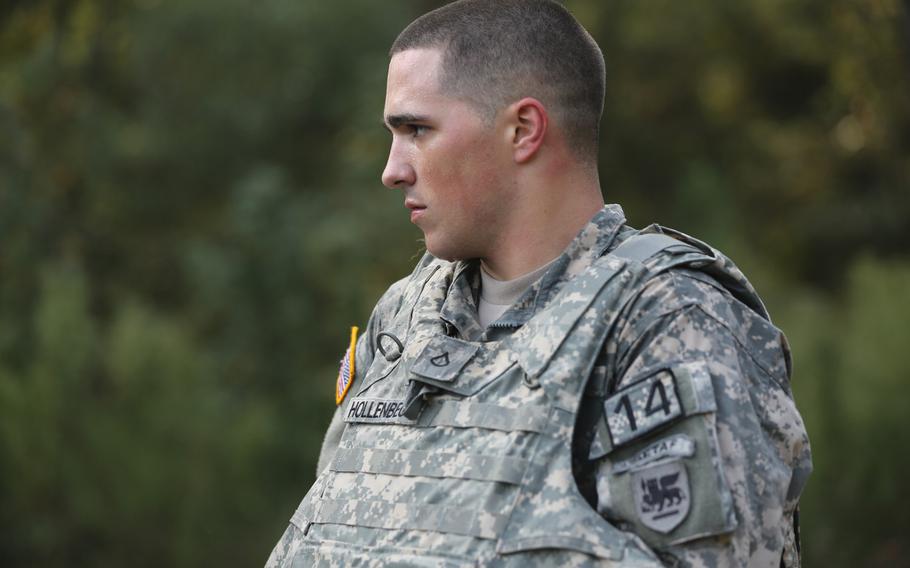 VICENZA, Italy — A soldier apologized to his mother-in-law Thursday after he was found guilty in a court-martial retrial of sexually assaulting her as she slept.
"It probably doesn't mean very much but I want to say I'm sorry and I hope you can find peace in your life," Spc. Brian Hollenbeck said in court before being sentenced to 36 months in prison.
Hollenbeck had already served 27 months of his original 42-month sentence. With credit for good behavior, he will soon be released. He was also sentenced to a dishonorable discharge.
He assured the military judge that prison had taught him to "never commit a crime" and that he longed to be with the wife and toddler daughter he barely knew.
Hollenbeck, named "Best Warrior" at U.S. Army Africa six years ago, was convicted in 2017 of sexually assaulting his mother-in-law during a visit to her daughter and son-in-law's new home in Italy.
Evidence included her testimony and DNA evidence on her pillowcase, which she kept and gave to law enforcement.
Hollenbeck was granted a retrial last year after an appellate court determined the verdict was flawed because of a possibly biased juror.
Hollenbeck, of Erie, Pa., was on his first enlistment and newly married to his 19-year-old wife when his mother-in-law visited in 2014.
The mother-in-law testified at the retrial that she awoke from sedative-enhanced sleep to forced oral sex. When she opened her eyes, she saw Hollenbeck nearby, buttoning his pants, she said.
The mother-in-law felt "fear, confusion, shock," she testified, as she laid there unmoving until after she heard Hollenbeck leave and drive away.
She wondered whether and how to tell her daughter.
"I didn't want to break up their marriage but then I thought what kind of marriage is it?" the woman testified. She told her daughter and other family members about the assault two weeks later. Her daughter took her husband's side and no longer speaks to her.
Investigators found Hollenbeck's and the mother-in-law's DNA on a pillowcase, which she had given to the FBI as evidence.
The defense argued in both trials that Hollenbeck's DNA was on the pillowcase because he had previously had sex with his wife on the same bedding. The wife, testifying for the defense, said that she had not washed the pillowcase before her mother slept on it.
The wife and her mother took center stage in lawyers' arguments at the retrial.
The mother-in-law was described by the defense as mentally disturbed and desperate to bring her daughter back home.
"She is a liar and a manipulator," Capt. Andrew Rosati said in his closing argument.
At Hollenbeck's first trial, the defense said the mother-in-law had hallucinated the assault because of medications she was on.
Meanwhile, the wife, who gave birth to the couple's daughter while Hollenbeck was in prison, was described by Maj. John Olson for the prosecution as "a desperate spouse" who "wants her husband home."
The mother-in-law told the court she has had recurring nightmares since the assault. Both she and her daughter said the incident and legal tussle had destroyed their once close relationship. The mother-in-law's husband of 29 years said it had robbed their marriage of its intimacy, and that he had been considering divorce despite his love for her.
"I want a little intimacy and a companion. I don't have that anymore," he said.
montgomery.nancy@stripes.com Twitter: @montgomerynance