gallery
DODEA-Europe students immerse themselves in jazz
by
Jennifer H. Svan
January 15, 2020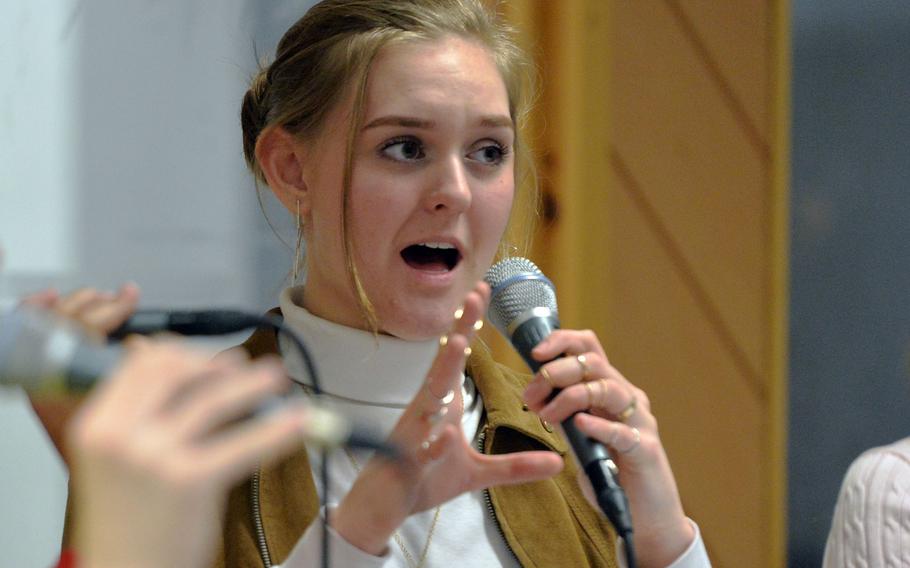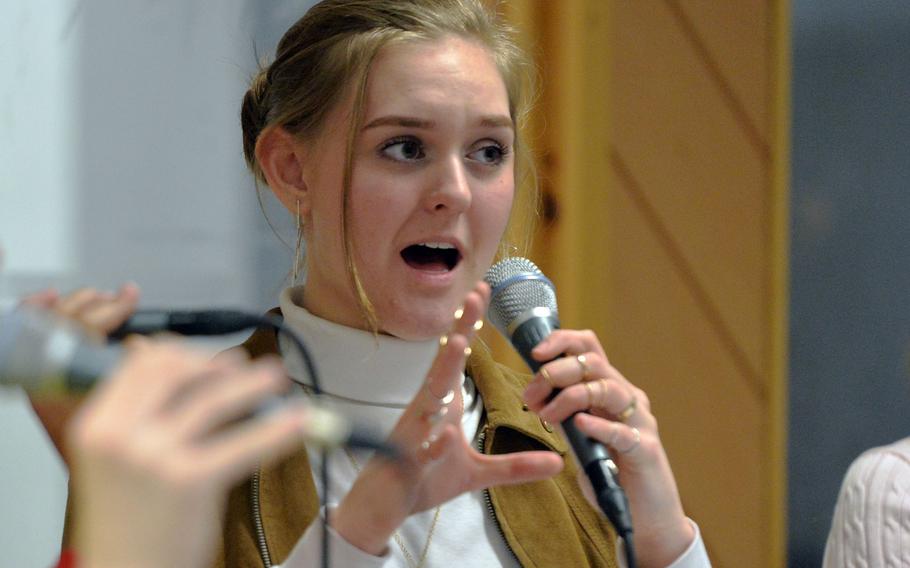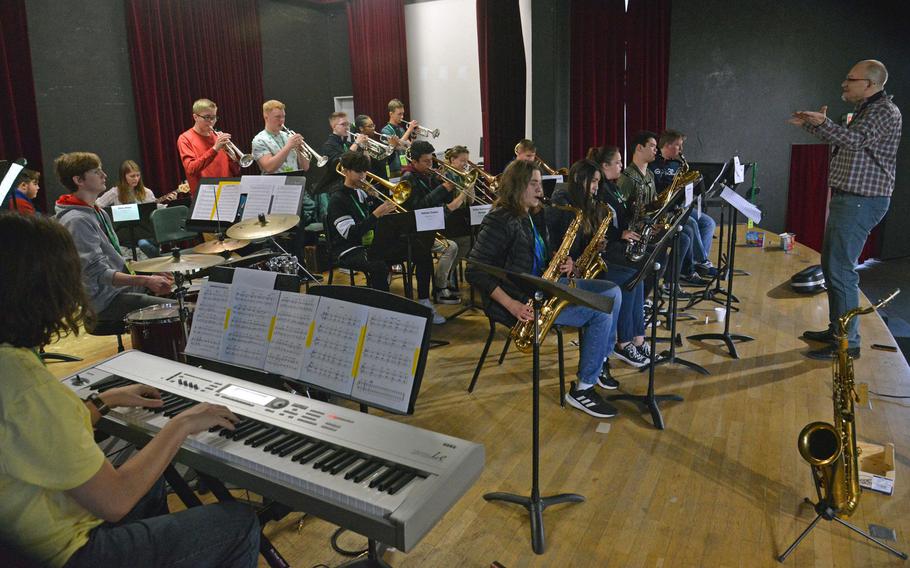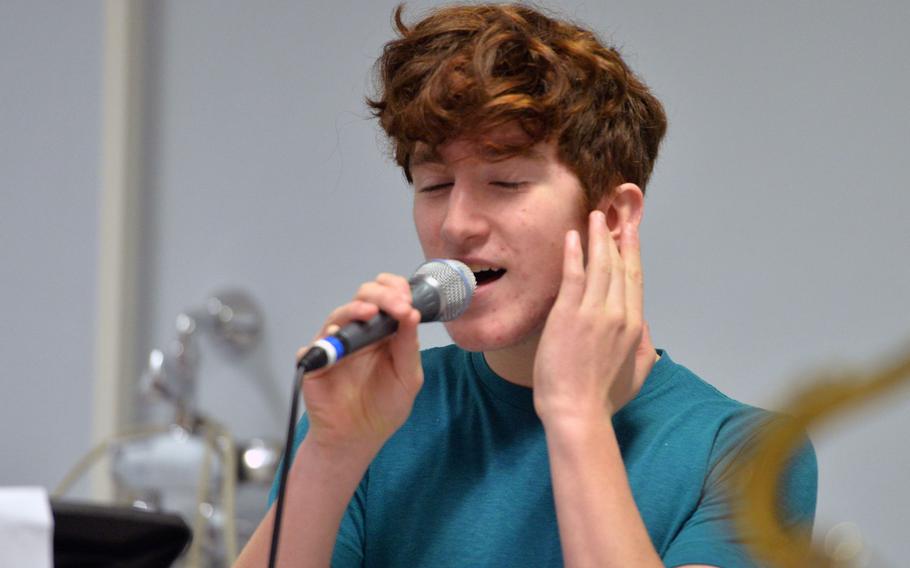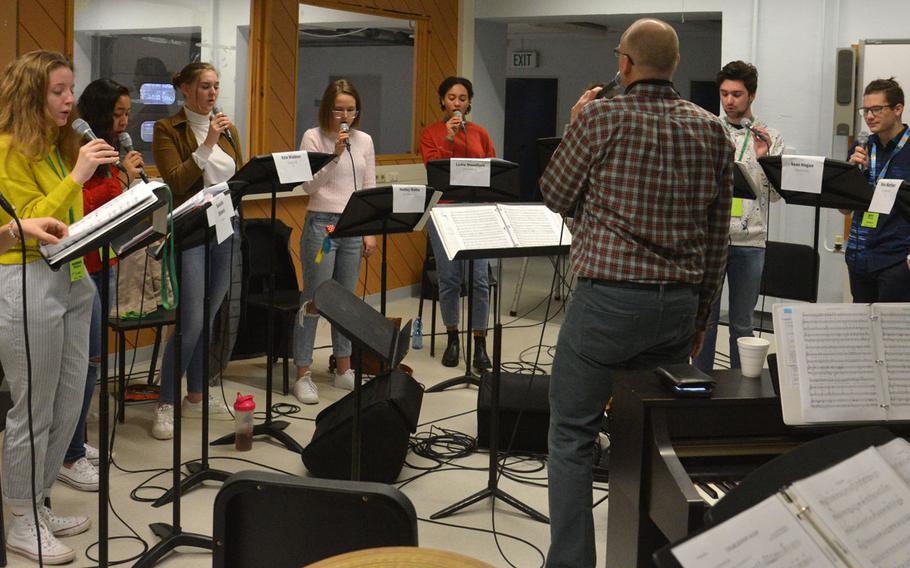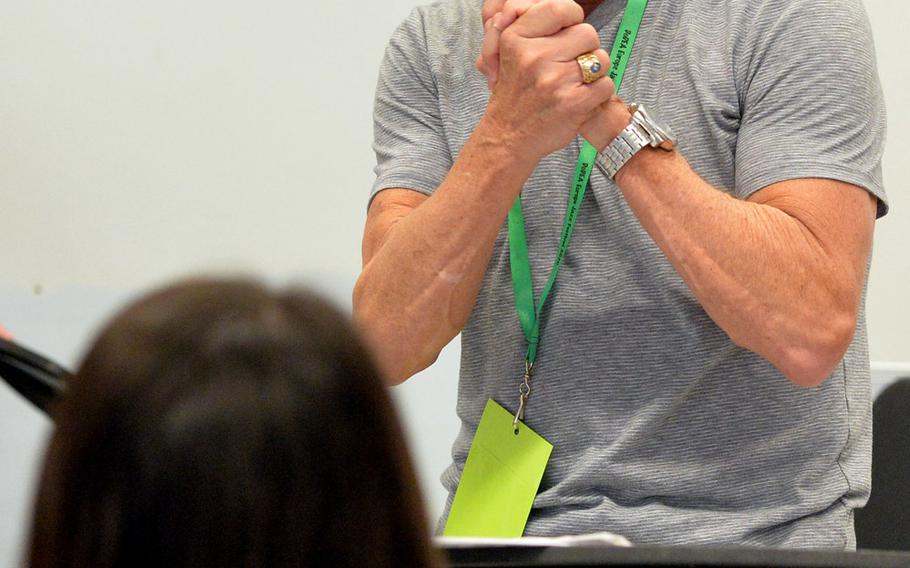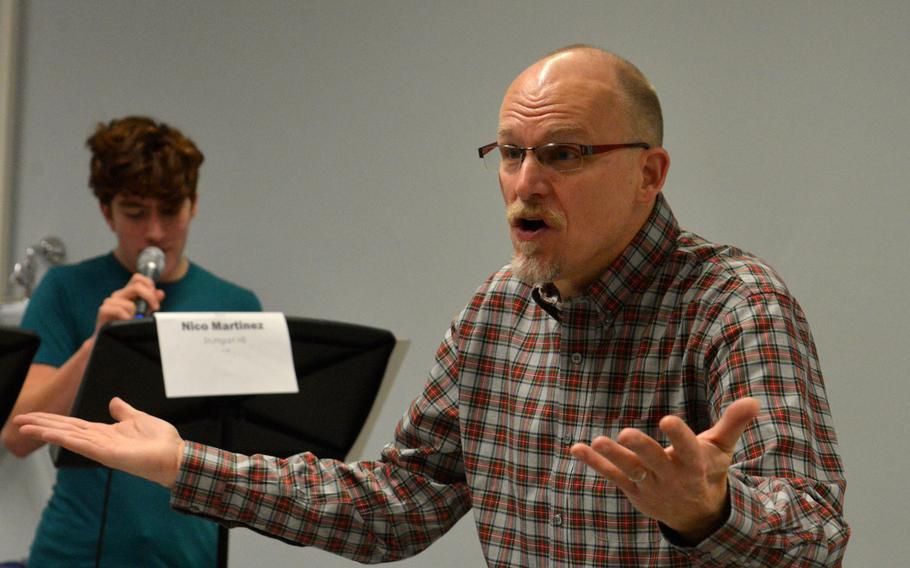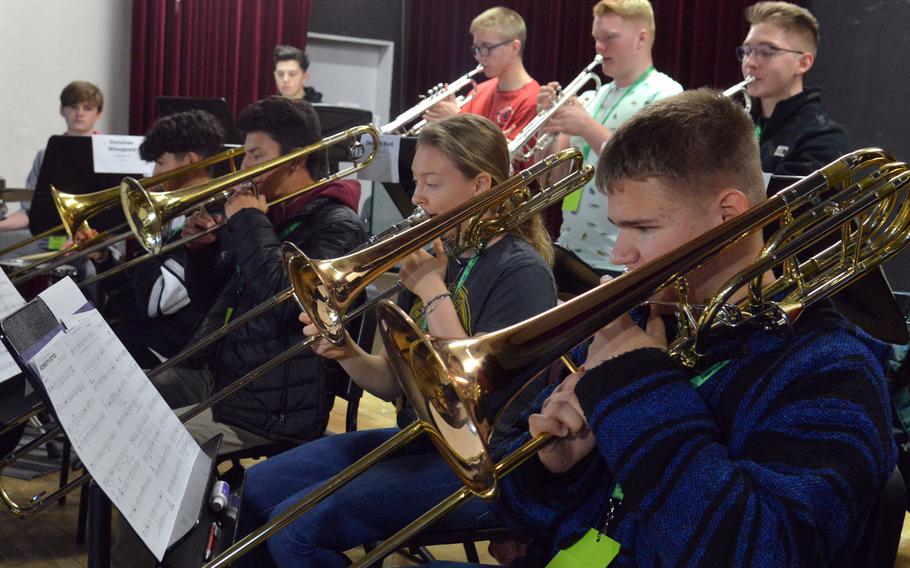 KAISERSLAUTERN, Germany — Students from across Europe transported their trombones, trumpets and other instruments to Kaiserslautern this week for a long-standing tradition that aims to give the military school system's youth an appreciation for an American art form.
The 37th annual Department of Defense Education Activity-Europe jazz festival started Sunday with rehearsals, giving students just a few days to prepare for a concert Wednesday night in Ramstein's city hall and a performance Thursday at the Ramstein base mall.
Guest clinician Darmon Meader, a world-renowned jazz vocalist, saxophonist, arranger and educator with the vocal ensemble New York Voices, taught the students for the seventh consecutive year.
Learning their parts in complex pieces by jazz giants such as John Coltrane and Chick Corea requires "an immersion," said Jeff Pellaton, a retired DODEA teacher and former Ramstein band director, who is instructing at the festival.
"From the time they get up in the morning to the time they go to bed, it's all music," he said. "We think this is the best way (for them) to learn a true American art form. They get to be musicians and find out how far they want to take this."
Vocalist Jordan Woods, a junior from Naples, said she wants to be a jazz musician. Jazz, she said, is funky and "lets you do all of these crazy chords and basically break all the rules of classical music."
"It's all about being more involved with the music versus just playing something in front of you," said senior Tobi Faltynski, a baritone saxophone player from Wiesbaden.
Woods and Faltynski were part of the jazz workshop, newly added to the festival to complement the big band and vocal ensemble. The workshop hones jazz skills and technique and has boosted festival participation to 51 students this year, up from 28 a year ago, said Ann Engels, the festival's project officer and a fine arts instructional specialist.
Only a few of the larger schools in DODEA Europe have a jazz band as an elective, and the composition of the big band reflects that: Of the 19 students in the band, all but two are from Ramstein or Stuttgart.
"We don't have jazz in a lot of our schools but it's important as part of our history," Engels said. "We want to build jazz knowledge across Europe in our students."
svan.jennifer@stripes.com Twitter: @stripesktown